BidGit software was designed to automate Google AdWords bulk campaigns. The service is available as Magento plugin or a fully customized eCommerce solution, integrated with Magento, Presta Shop or other platform. It was introduced to the market in 2015 by Dotcom River, internet software house from Poland.
Livia was responsible for content marketing and branding of BidGit from kickoff to launch with a short timeline. Her task also included prototyping of the first version of the plugin from the scratch, with the use of Axure RP7 software. The task was preceded with market and competition research as well as analysis of Google AdWords and Magento functionalities.
The final version of the BidGit logo is modern, with a "digital touch" and reference to characteristic brand colors of Google.
The single page layout website presents the product with the use of a well thought out content as well as dedicated illustrations, icons, charts and banners. It is focused on conversions: BidGit plugin download or sent request for a a dedicated solution. All designs use a unified color palette with dominating dark blue and gray tones, which are interlaced with the vivid colors appearing also in logo and referring to Google as well as orange, characteristic for Magento platform.
Client:
Dotcom River Sp. z o.o. Sp. k.
Skills Needed:
Market research
E-marketing and communication strategy planning
UI prototyping (Axure) with the UX principles applied
Logo and graphic design (Illustrator, Photoshop)
Photo editing (Photoshop)
Copywriting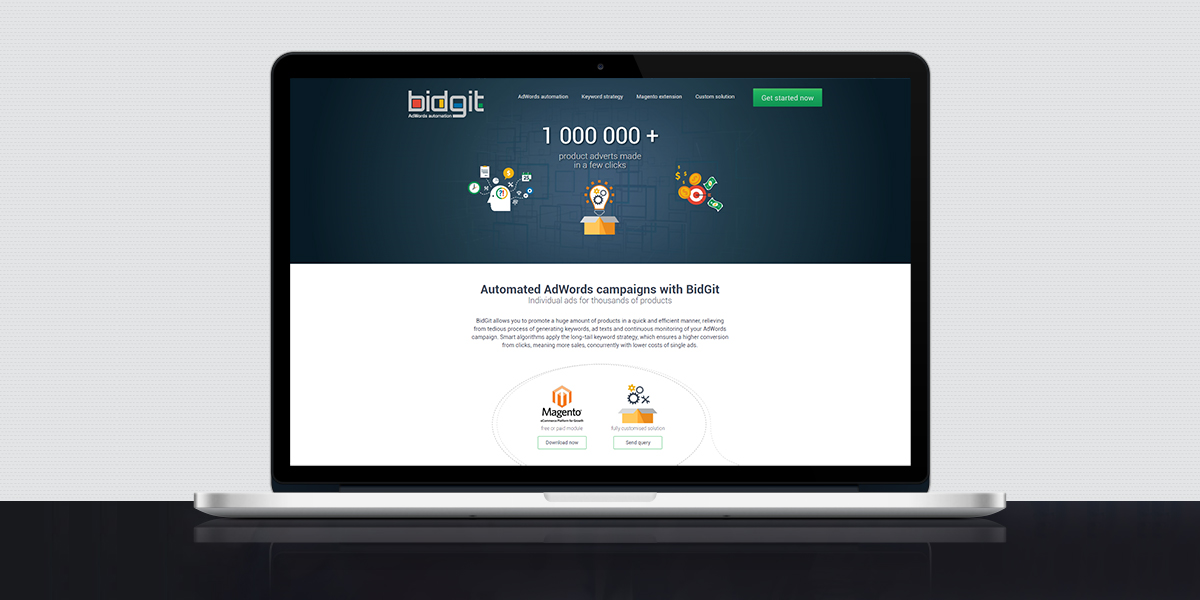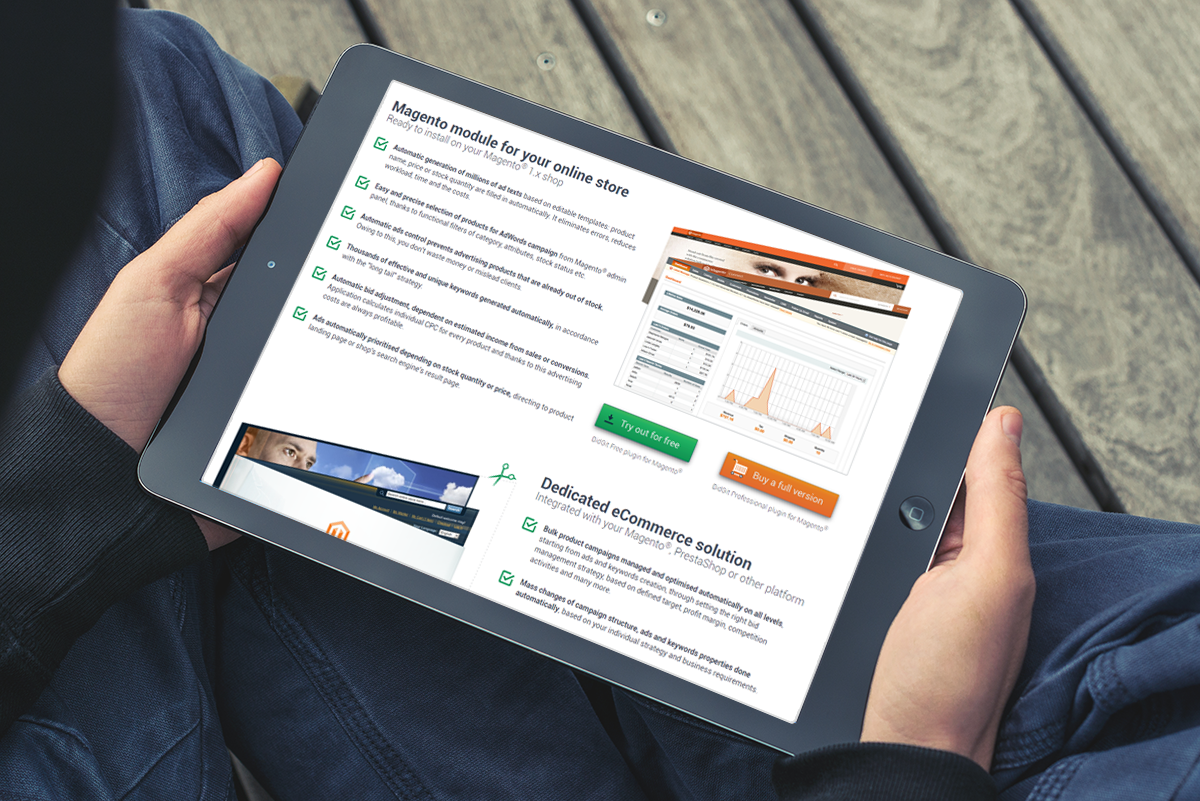 More Glimpses at the Website