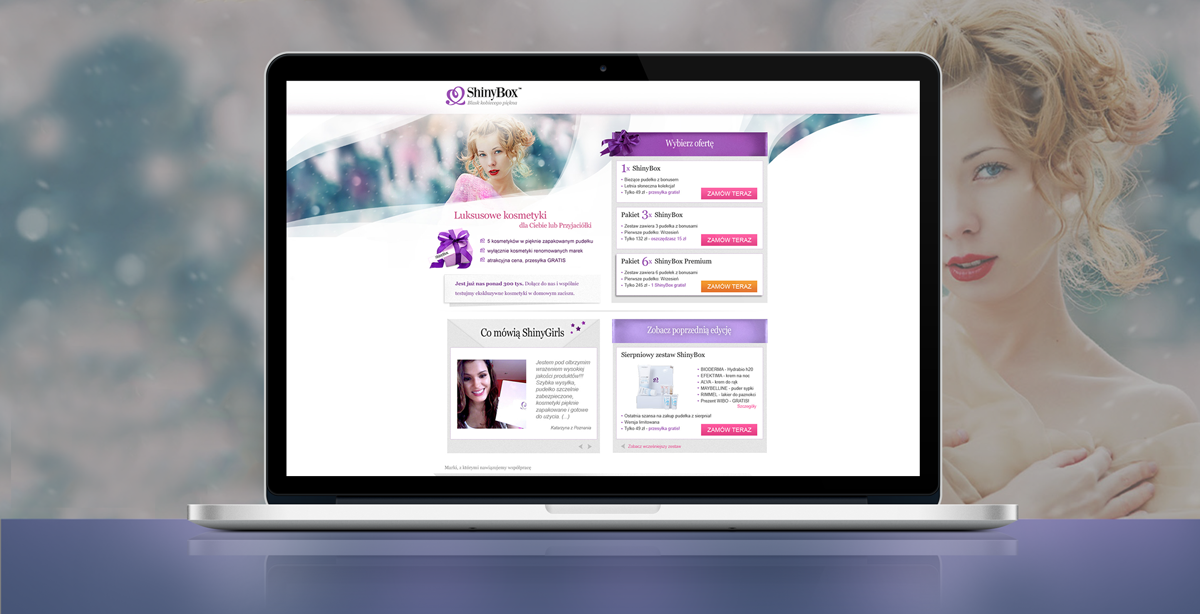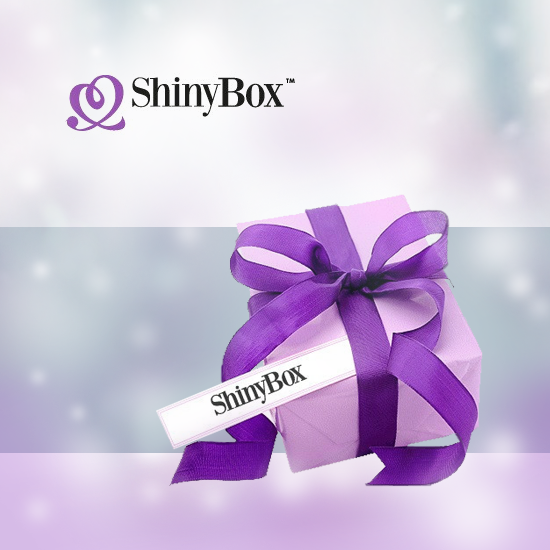 ShinyBox is BeGlossy today. It is well-known on the Polish cosmetic market as well as in the wide circle of girls blogging about style and beauty and among their readers. The elegant box contains a few sample cosmetics from recognized brands and can be subscribed online. Knowing quite precisely the target audience of ShinyBox campaigns, Livia's task was to design newsletters, banners and landing pages focused on increasing conversion. Together with marketing team, she analyzed conversion path of registrations in order to optimize the process and increase the number of long-term subscriptions.
As a result, both the textual content as well as used images and page layout were determined using sales techniques and UX principles. Implemented improvements and modified UI elements distinguished unique selling propositions and key features as well technically simplified the actions users had to perform in the process.
Livia also created a set of different size banners in order to generate traffic through Google AdWords display campaign and test various layouts and "call to action" slogans.
Client:
Red Sky Sp. z o.o. 
Skills Needed:
Market research
Conversion path analysis
E-marketing and communication strategy planning
UI design with the UX principles applied
Graphic design (Photoshop, Illustrator)
Copywriting
Ads creation for Google AdWords Display Network
Year of project:
2013