The Life We Love – on the path of adventure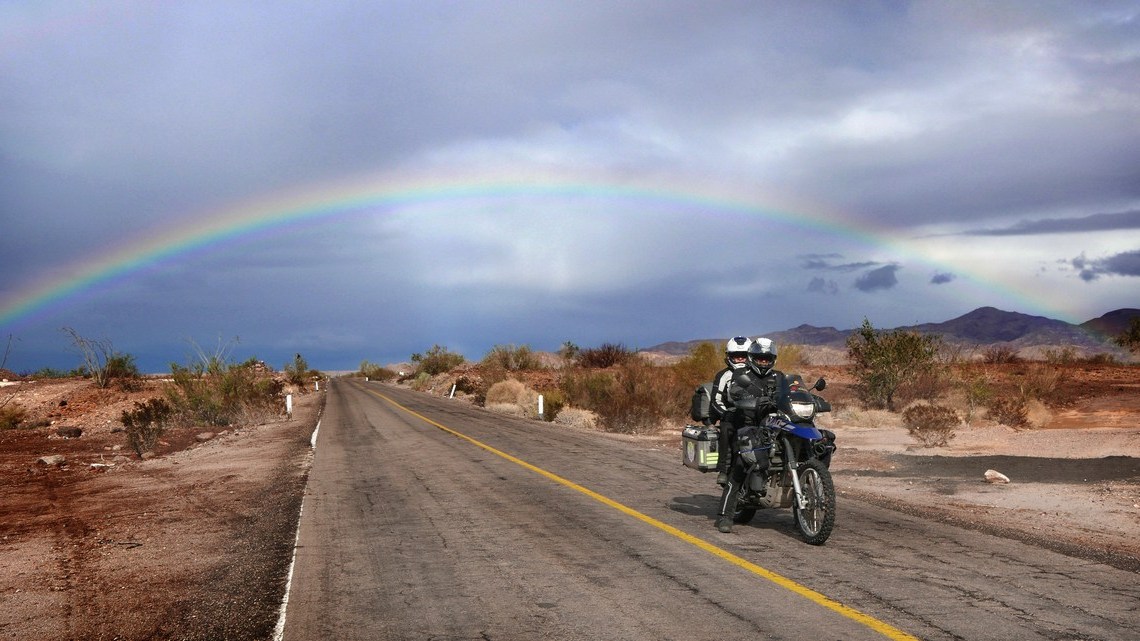 Since we tasted our first long ride by our newly acquired BMW F650 GS, later Dakar, into Europe, we can hardly stop. We're still being drawn further beyond the horizon.
We break out of the daily duties, escape from the safe patterns of the day, pack all the essentials in three little boxes and head into the unknown. And the unknown opens up so many doors, shoulders and smiles that the boundaries fade away, we look at things differently, we learn the world for real.
We want this blog to have some value for you, fellow bikers, travellers and all friendly souls open to the world. We'll do our best to share with you both useful and inspiring materials.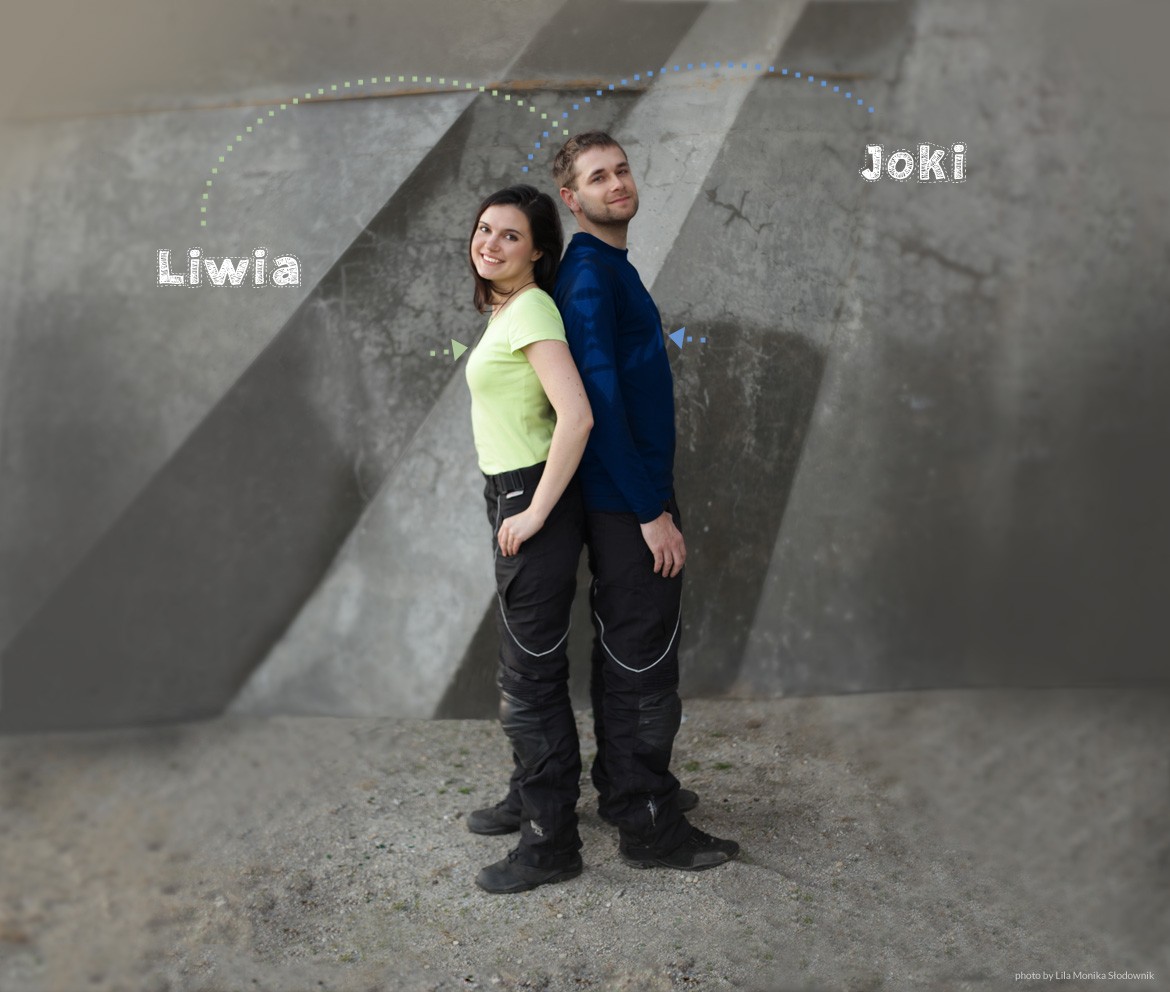 She illustrates with images and words, loves to create and she's never bored. She could eat nothing but fruits and very much likes dancing and positive energy. A real optimist and dream passenger for motorcycle voyages. She's not afraid of fast ride and dangerous curves. Since she wields a sceptre of GoPro's eye in her hand, it doesn't happen to her to fall asleep on the motorcycle couch any more. She records our adventures, so that we can share them and get sentimental on them when the season is over.
A smiling Joker, my "perfect motorcyclist", professional coder, a garage mechanic in his free time (the more smeary, the happier), a gadget lover (he made for me heated grips on the back! :P). Joki is a humanist with a scientific mind, used to study IT and philology at the same time. He's modest and calm, but faithful to his unconquerable dreams and has a courage to pursue them. He loves riding motorcycle because it lets him experience a full interaction with the surrounding space.
For fellow Bikers…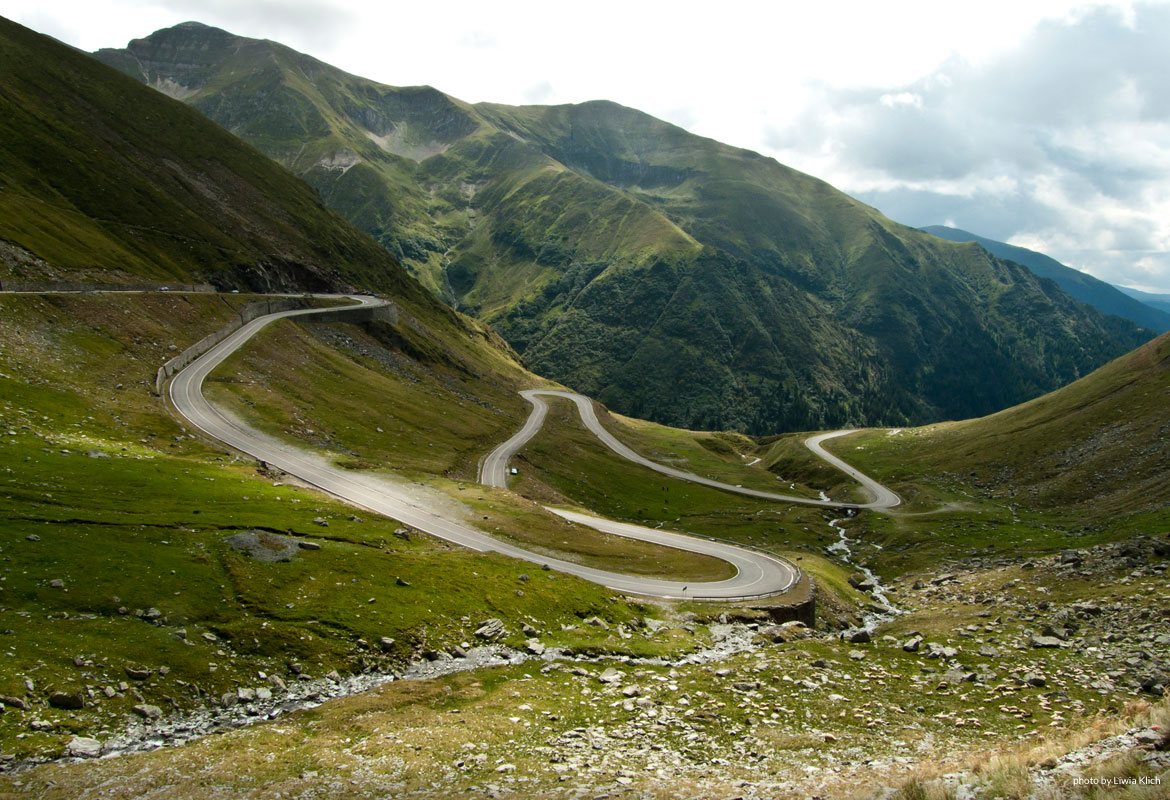 Information about visas, required documents and vaccines when traveling abroad, as well as recommended equipment or motorcycle repair tips can be found under the Practical category.
Your ideas and suggestions about the info you would like to see on this blog are always welcome. The quick contact form is at your disposal, don't hesitate to reach out. We'll get back for sure.
…we prepared the section called Motorcycle routes. It will include a condensed information about the technical and aesthetic aspects of the most beautiful moto-routes we made so far. The posts will be rich in maps, videos or photos as well as descriptions of the roads' condition and other useful tips for drivers (everything that we tend to search for in the web and it's not always there).