For years we've been observing that the German clothing company Modeka is like no other when it comes to openness and support for the Polish moto-travelers.  Also in our case, the producer showed how a good partnership should work. The extremely friendly and helpful team from the Wroclaw shop armed us almost from head to toe with clothes, which help to protect us in all weather conditions during long expeditions. Joki's choice fell on a set of Magellanic, which offered a lightweight three-layer jacket and is made of quick-drying material with a Sympatex membrane. Liwia chose the Tacoma Lady jacket because of the high quality materials and a good ventilation. She matched the jacket with Kim Lady trousers. Hands are protected and heated by the Stavanger gloves made of goatskin, with a waterproof membrane. The Dakar Summer Mesh gloves should be perfect for the summer heats. So the new adventures will be experienced together with Modeka, we can't wait!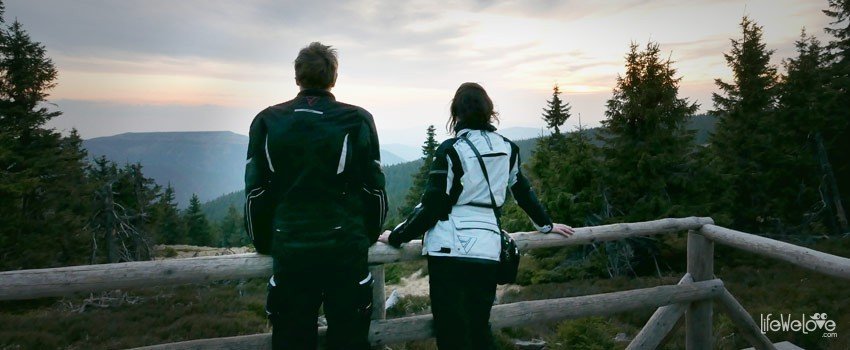 Since we have purchased Intercom Sena SMH5, we discovered a totally new standard of motorcycle communication and liked their products. Our enthusiasm for Sena was so high that we decided to share our experience with this intercom by writing a review on the blog. To our surprise and joy, Sena appreciated our article and sent us a new set of Intercom Sena 20S and camera Prism. This equipment will accompany us on subsequent trips and we will be glad to share our experience!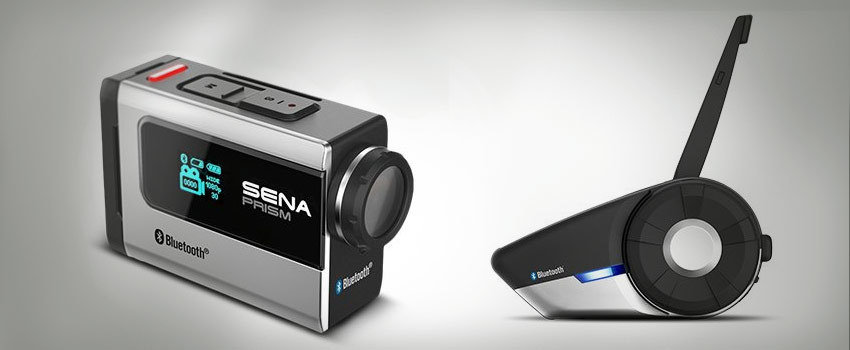 The time to change helmets has come and great support has been provided by
Caberg
, Italian producer of helmets since 1974. The brand prides itself on products that have captivating designs, combined with avant-garde and innovative modern technology. They have also received top marks in the SHARP safety tests. Therefore, we were over the moon after receiving our dreamed-of
Drift Tour
model from the latest collection. We are talking about a tricomposite shell with optimized ventilation system and removable liner made with hypoallergenic fabrics, with space dedicated to speakers and mic. It comes additionally equipped with integrated sunshade visor Double Visor Tech, visor quick release system, double anti-turbulence neck roll, fog resistant and anti-scratch visor and tilting visor, a double D-ring buckle, removable stop-wind and rain protection rims. The whole helmet weighs only 1350 grams, making it the perfect helmet for long trips.

Brubeck
 provided us with 
thermoactive clothing
and seamless underwear that protects us both against the frost of alpine routes (
Active Wool
series) as well as the heat of the southern countries (the
Cooler
system), which particularly helps when travelling in 30+ degrees weather in full motorcycle gear. In turn, the sweatshirts with membrane (see below) are perfect for outdoor activities. Brubeck is a Polish manufacturer, specializing in design and production of thermo clothing for over 10 years. The brand supports expeditions all around the world. They use solutions based on scientific research and the personal experiences of professional athletes. Therefore, we're very glad to have the chance to test the clothes on our own skin too.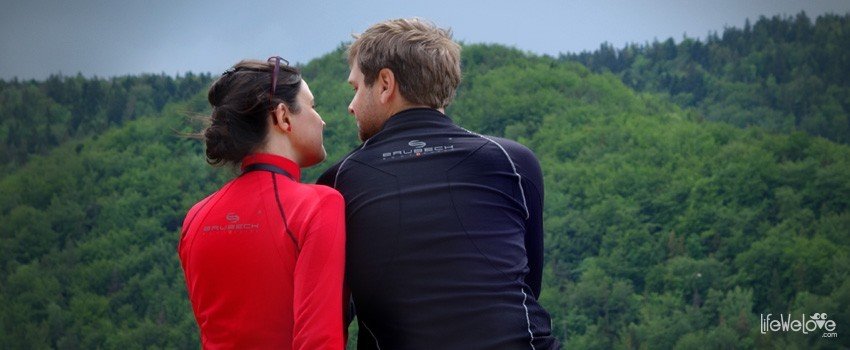 Before a long trip on our 650 GS Dakar, the priority for us was the replacement of the rear suspension and front springs to progressive ones. These are important elements that have to withstand the pressure of heavy luggage while driving in diverse, often rugged terrain. The support in selecting the suspension we received from Hans-Dieter Fisher who represents TFX Suspension from the Netherlands. Thank you very much for that!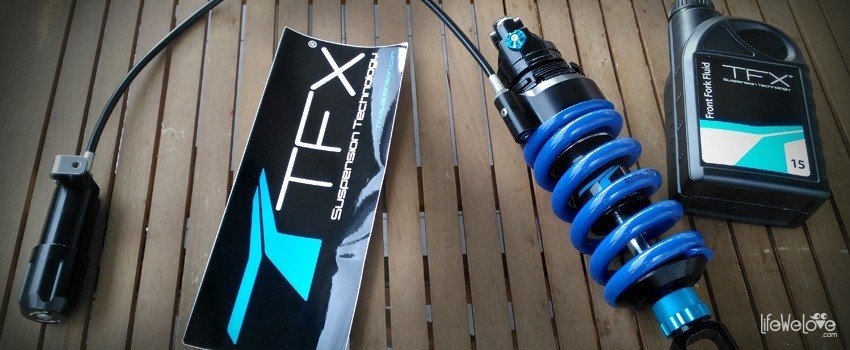 We got interested in the down sleeping bags from Cumulus mainly for two reasons: firstly, this is a Polish company founded by an enthusiast of mountain tourism which has been successfully expanding in the market for over 20 years. Second, their sleeping bags are ultra lightweight compared to the competition. Not surprisingly, the goal of Cumulus is to offer the lightest sleeping bags and down-filled clothing in the world. For this purpose they select the lightest and, highest quality fabrics available. And since a vagabond existence requires a good sleeping bag to ensure a good night's sleep, we put our hopes in goose feathers. It is supposed to warm us up even in alpine temperatures. Liwia's Tenqua weighs 700 grams and should do good even at minus 17 C degrees, while the 600 gram Joki's Panyam at minus 13 C. We will check that and pay our respects to Cumulus if cold nights in the tent are finally a thing of the past.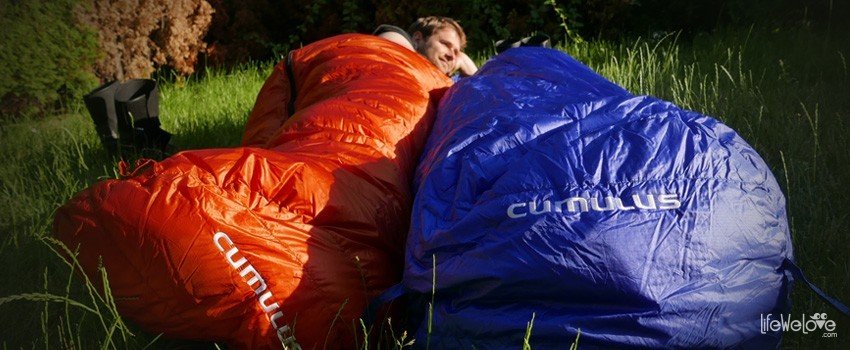 Thanks to support of
MotoBagaz.pl
, our baggage is kept in two silver, aluminium cases of
Kappa KVE37A K-Venture
(37 l each), attached to
Side Case Racks Givi PL188
for the BMW F650 GS. On the back we have extra 60 litres of storage provided by the 
Bags Connection Drybag L
, mounted on the central
Kappa KR685 rack
.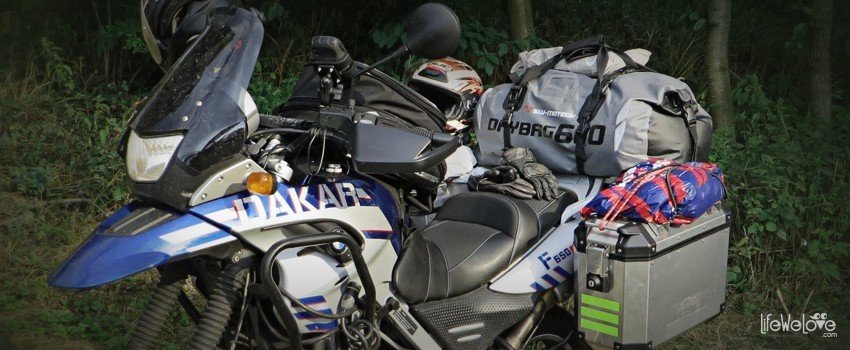 An important thing when traveling is getting a proper
insurance
. We made some research among other travelers and bloggers and noticed that by far the most popular service in Poland is
Planeta Młodych
. We analysed the prices and terms and conditions of the company, compared with the competition, any unclear issues clarified with efficient consultants and eventually we entered into cooperation with them. The received insurance cards are called
Karta Planeta Młodych VIP Sport
, and are valid on the territory of all countries of the world, including Canada and the USA, and
cover protection during high-risk sports
.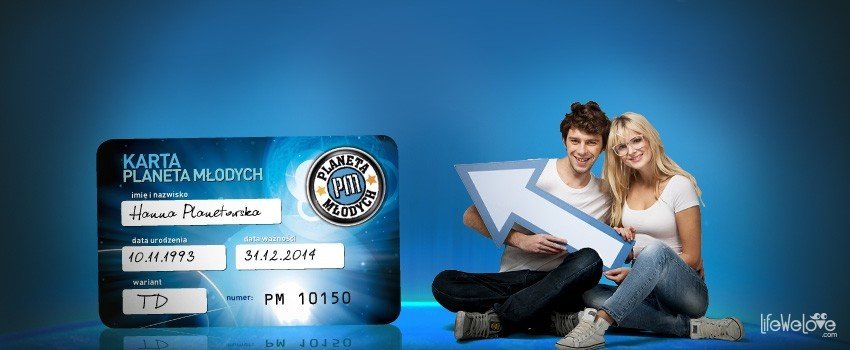 Thanks to the support of Marselus we will always be equipped with a supply of water and gasoline. Bottle holders made of stainless steel and 2-liter canister have been mounted to the cases. Marselus has a wide range of additions to enduro motorcycles. Their offer includes, inter alia, cases, bags, motorcycle guards and many other accessories useful for motorbike touring.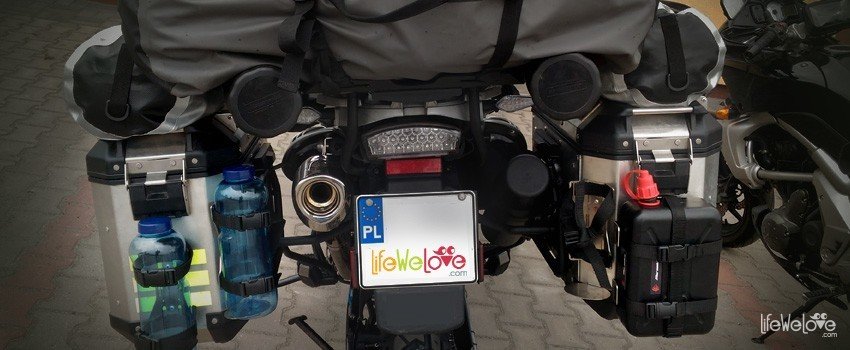 For years we've been looking for clothing that we can rely on when driving in the rain. The rainproof sets from the American manufacturer Olympia proven to be unbeatable in every way. Finally, the great quality goes along with a light weight and small size after packing it. We can put on this two-piece suit easily even when wearing a full gear and boots. The material additionally protects from the wind, it's well visible in the fog, and with the specially designed hood that goes under the helmet, we can be sure that even one drop will not fall under the collar. It just does its job perfectly, you can tell it's been designed by motorcyclists.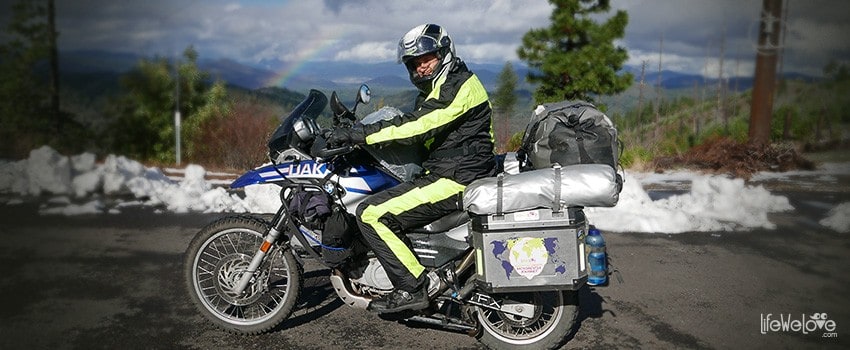 One day at the motorcycle rally we noticed these cool mirrors on one dual-sport bike: you can fold them when riding off-road, they don't break and have an outstanding visibility. This product is made by Double Take Mirror. As you can probably guess, the mirrors are so good, because designed by a motorcyclist, who was frustrated after too many broken designs and decided to make one himself! And there we go, we've installed these indestructible mirrors, which we can set the way we like, adjust their angle or even totally disassemble to use for other personal purposes (nothing is better than multi-functional equipment to save some space in the luggage!) Many thanks to Adventure Mirror LLC for this valuable element on our Dakar!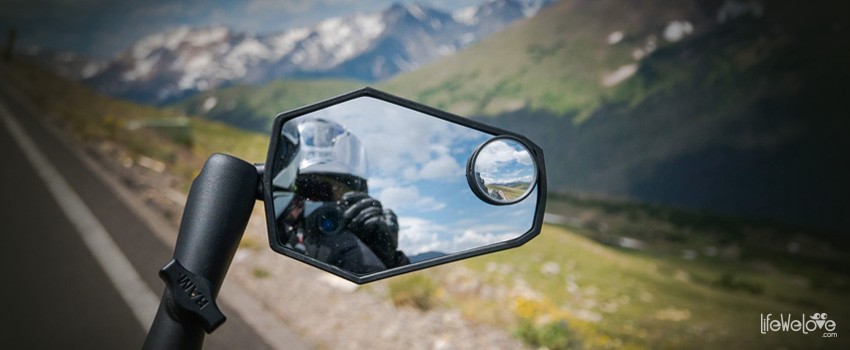 Partners

Thanks to cooperation with Ikol, a major Polish producer of GPS tracking system for vehicles, our route we can now be followed live on the map on our blog! This helps us to accurately archive routes that we cover and increases our safety. Additionally, with the Panic Button feature equipped, we can immediately inform selected people about the sudden, serious problem on the road.

We are pleased to cooperate with the editors of Scigacz.pl, the largest Polish motorcycle portal, providing materials from routes that remain in the memory of every motorcyclist for a long time.

Bikesearch.pl is a dynamically expanding Polish online catalog created by motorcycle community. It is a knowledge base on the construction, usage, and even the failure frequency of models that you already utilize or plan to purchase. Each biker can share his or her own experiences, and those most active and knowledgeable on the website have the chance to become the official guardians of selected motorcycle or sections.
Thanks for a support also to: