Peru is a paradise for motorcyclists. We found out about it after a few days of riding from north to south of this country. First we were delighted with road from Chachapoyas to Cajamarca, then the fabulous 3N road aroused our admiration. In the Cordillera Blanca we discovered the exciting Portachuelo Llanganuco Pass. Another day gave us opportunity to ride through the Punta Olimpica Pass: one of the highest located asphalt routes in South America, which we present in this post.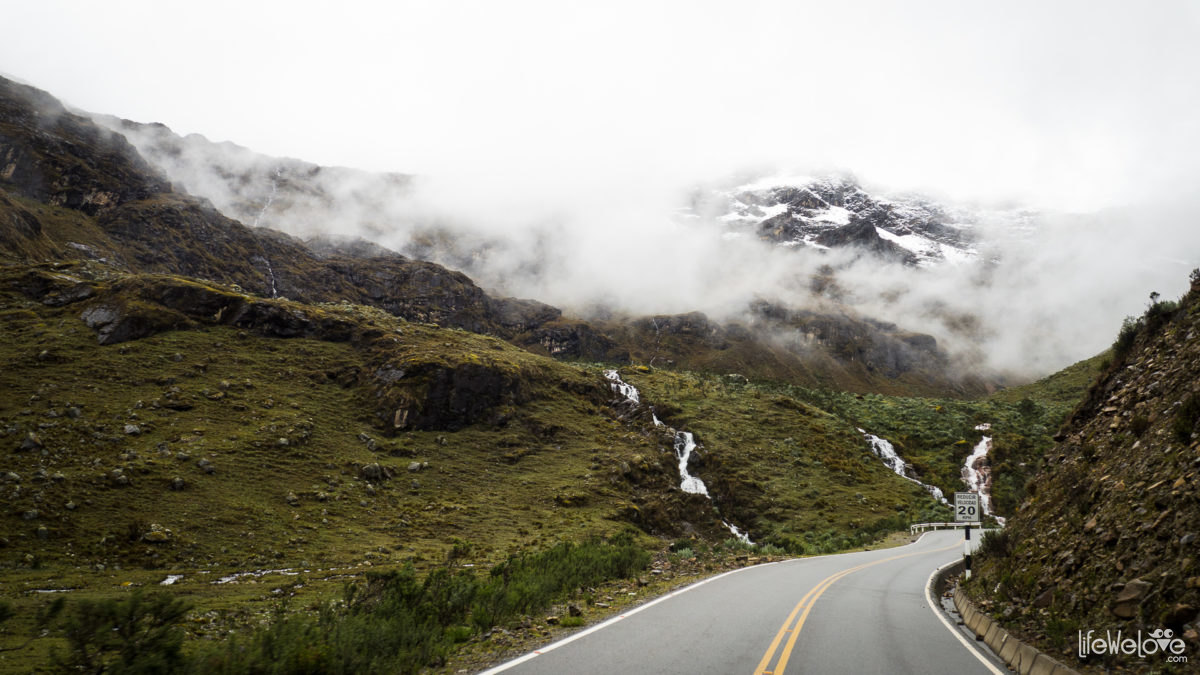 The Punta Olimpica Pass is located in the Huascarán National Park, in the Cordillera Blanca area. It connects towns of Carhuaz (2 640 m a.s.l.) and Chacas (3 360 m a.s.l.). The official name of the road is Ruta departmental AN-107, but in honor of the victory of the Peruvian football team against Austria at the Olympic Games in 1936, it was named Punta Olimpica. Construction started in 1920 and finished in 1984. Later an asphalt was put and the tunnel was finished in 2013. The Punta Olimpica Tunnel with a length of 1.3 km, situated at an altitude of 4 732 m above sea level is considered as the highest located tunnel in the world.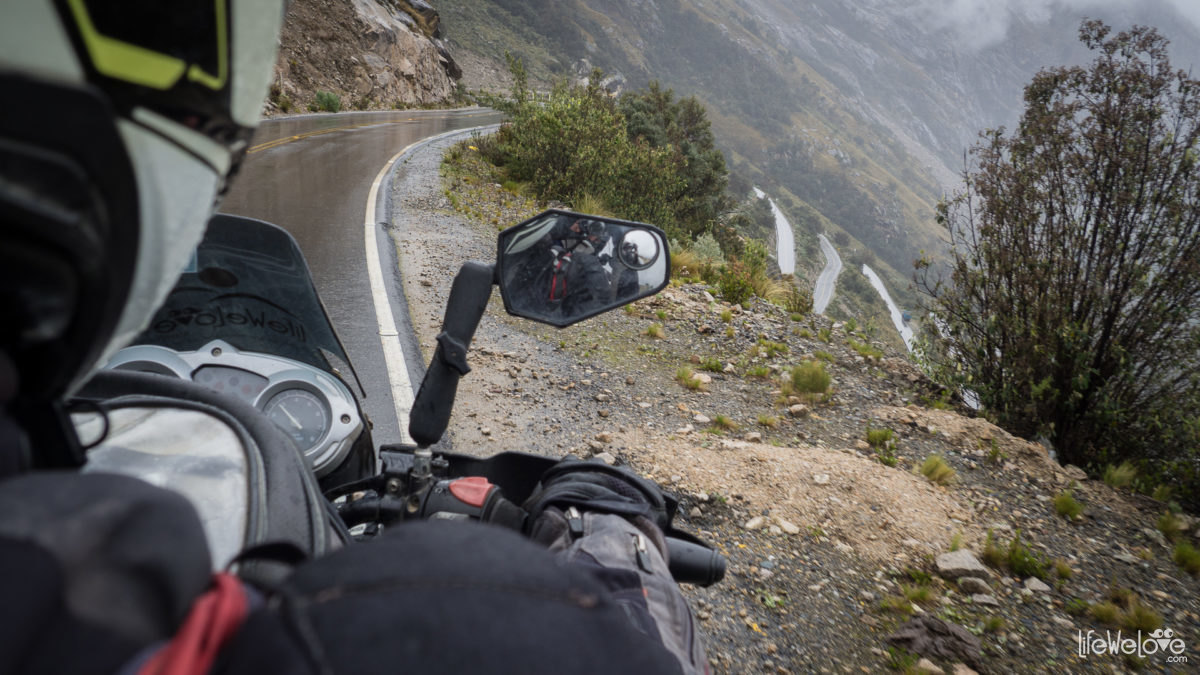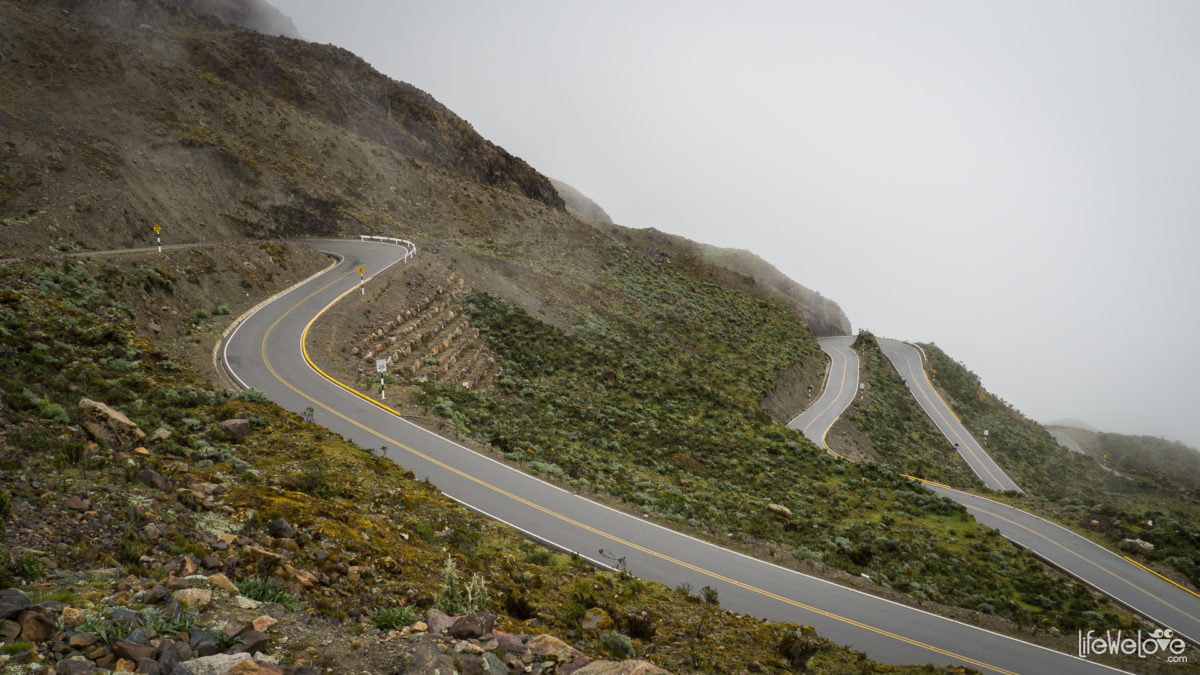 The entry fee to the Huascarán National Park is 30 soles per day, 60 SOL for 2-3 days or 150 soles for 4-30 days (according ot the price list from 2018).
When we reached the maximum height of 4 734 m a.s.l. we encountered rain mixed with snow and a low temperature of 3 degrees C. As usually on mountain trails in Peru, the Punta Olimpica Pass is abundant in bends and its most twisted part, 27 km long, consists of 47 hairpins! You can also expect great views of the 5 and 6-thousanders majestically towering over the route. Including Huascaran, the highest peak in Peru reaching 6 768 m a.s. l.
The whole route is paved and pretty easy, but remember to watch out for Peruvian drivers and use horn on the corners.
Info about the Punta Olimpica road in Peru
| | |
| --- | --- |
| Distance | 70 km |
| Start / finish | Carhuaz / Chacas |
| Surface | Good quality asphalt |
| Accessibility | Open all year round, possible snow closures |
| Hazards | Narrow road over gaps without security, tight, steep turns, Peruvian drivers |
| Traffic | Small |
| Attractions on the way | The highest located tunnel in the world |
| Maximum altitude | 4 732 m a.s.l. |