During the whole Balkan trip, Montenegro enchanted us the most. This is a tiny country, but delighting at each kilometer with Mediterranean views, hung like paintings under blue sky, between the mountain ridges and surface of azure water or the vivid green of valleys. What can be more beautiful? Even though we were filled with admiration and enthusiasm from the moment we crossed the Montenegrin border, we didn't even expect, that we were just heading to the place in the heart of the fabulous Durmitor Mountains to experience the most amazing adventure of the whole trip…

 Info about the trip through Balkans:
| | |
| --- | --- |
| The route | 11 countries: Poland >  Slovakia > Hungary > Romania > Serbia > Bosnia and Herzegovina > Montenegro > Croatia > Slovenia > Austria > Czech Republic > Poland |
| Travel time | 3 weeks: 23 August – 14 Spetember 2013r. |
| Route lenght | approx. 5 500 km |
| Total cost for 2 people | EUR 800 (including petrol) |
| Accomodation | apartments, campings, in the wild |
| Documents | Passport / ID, Green Card (obligatory in countries: Serbia, Montenegro, Bosnia and Herzegovina), European Health Insurance Card, Insurance Motorbike Assistance (roadside assistance, optional) |
| Currency | Slovakia: Euro (EUR); Hungary: Forint (HOF); Romania: 1 leu = 100 Bani (RON); Serbia: Serbian Dinar (RSD); Bosnia and Herzegovina convertible Mark (BAM); Montenegro: Euro (EUR); Croatia: 1 Kuna = 100 Jul (HRK); Slovenia: Euro (EUR); Austria: Euro (EUR); Czech Republic: Czech Koruna (CZK) |
Transalpina - Taming the Path of Giants

Sebeș, Județul Alba, România

The Table of the Giants (Masa Jidovului)

Masa Jidovului, Județul Sibiu, România

Urdele Pass

Rânca, Județul Gorj, România

Transfagarasan - 100 km of fabulous road in Romania

Bâlea Lac, Avrig, Sibiu, Romania

Balea Lake

Cascada Capra, Comuna Arefu, Județul Argeș, România

Poenari Castle

Cetatea Poienari, Comuna Arefu, Județul Argeș, România

The road from Budva to Lovcen

Lovćen, Cetinje, Montenegro

The city Dolovi

Lovćen, Cetinje, Montenegro

The map of the road from Lovcen to Kotor
The route to Sveti Jure

Sveti Jure, Biokovsko Selo, Chorwacja

Pag

Pag, Croatia

Statue of Rocky Balboa in Zitiste

Rocky Balboa, Zitiste, Vojvodina

Sunny Ranch

Sunčana Reka Recreation Centre, Mali Zvornik

Mausoleum at Gucevo Mountains

Gučevo, Banja Koviljača

The road From Lake Piva to the Monastery of Ostrog

Pivsko Jezero, Plužine, Czarnogóra

The Valley of Olt river

Brezoi, Vâlcea County, Romania

Bradisor dam

Brezoi, Vâlcea County, Romania

The Groapa Seaca pass

Brezoi, Vâlcea County, Romania

The valley of Jiu river

Brezoi, Vâlcea County, Romania

The Monastery of Ostrog in the Rock Cave

Manastir Ostrog, Danilovgrad, Montenegro

Stari Bar

Stari Bar, Montenegro

Kotor in Montenegro

Kotor, Montenegro
We came to Montenegro from the northern side, through Pljevlja, where we found the first accommodation.
| | |
| --- | --- |
| | We found rooms with showers in Plevlja for 20 Euro for a couple in a quite surprising boardinghouse, named "Pharaoh". The owner seemed to like the Egyptian culture very much, what was proved not only by the name but also papyrus ornaments in rooms. You would like to say – the whole place was inspired by Egyptian culture, if there wasn't singing shower and bearded Santa Claus with bell welcoming us at the hall… |
Tara River Canyon – the first 'wow'
At first day, we entered to the land of Montenegro through the famous Durdevic's bridge, the highest bridge in Europe in the past. The bridge stretches above the Tara River Canyon, which is the deepest in Europe, the second in the world, just after the Colorado. Its walls reach to 1300 m. This place is a wonderful 'gate' to the Durmitor National Park. It's not surprising that this place is on the UNESCO World Natural Heritage Site. Its building was started in 1937 and finished after 3 years. At the moment of coming into being it was the biggest ferroconcrete arched bridge, and required setting the highest wooden scaffolding in the world.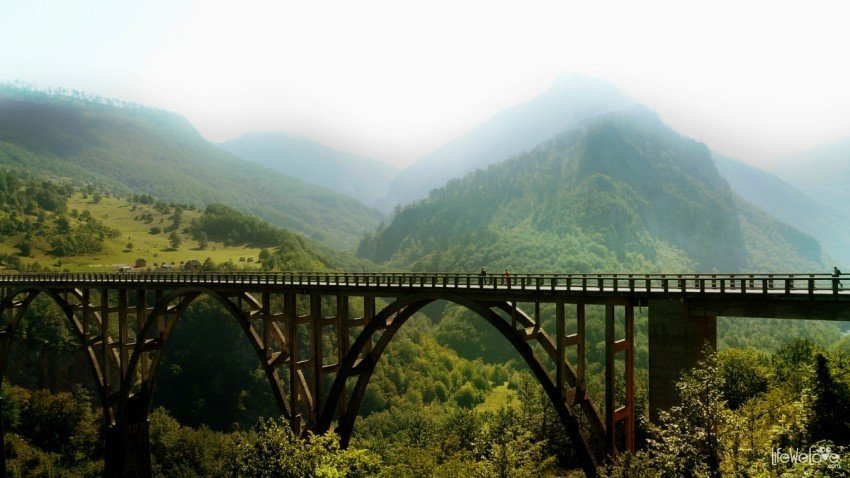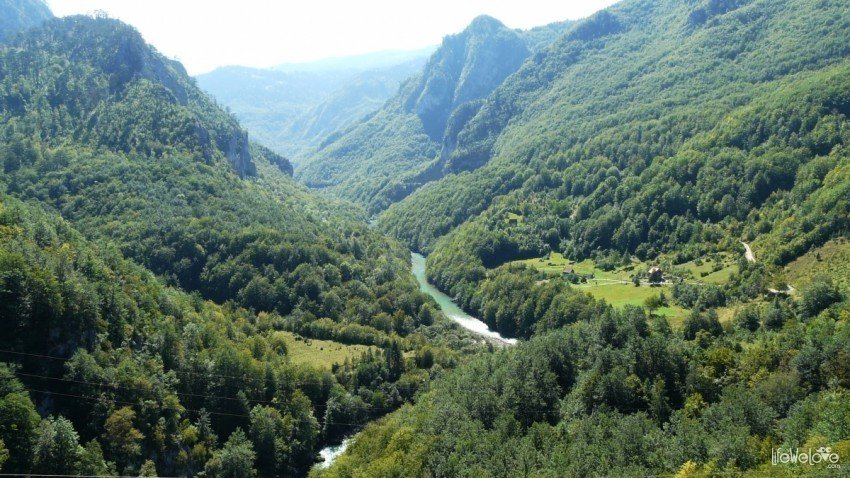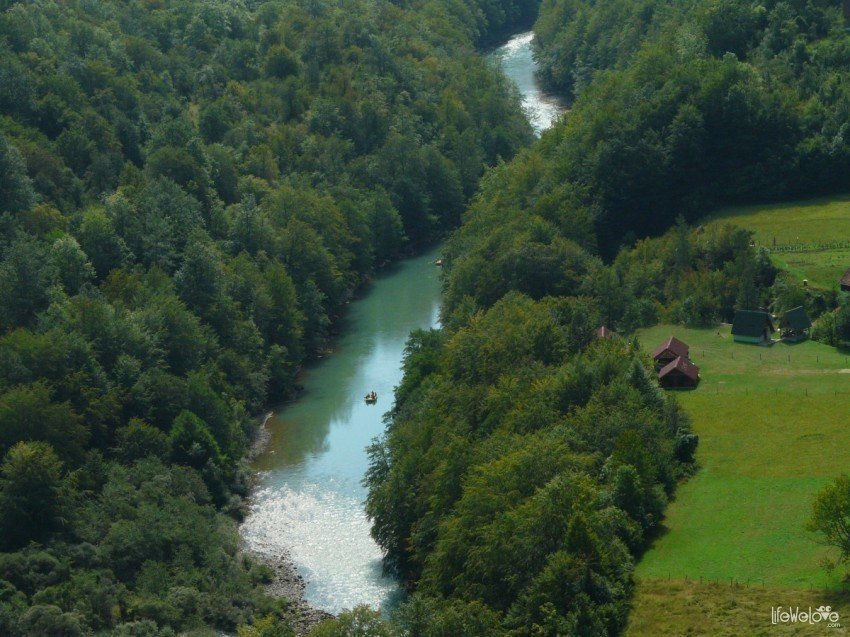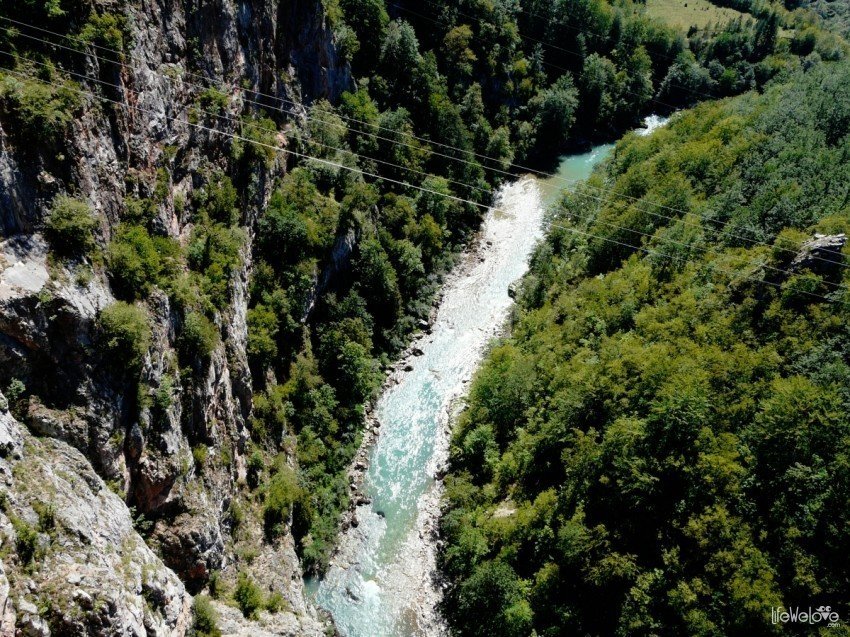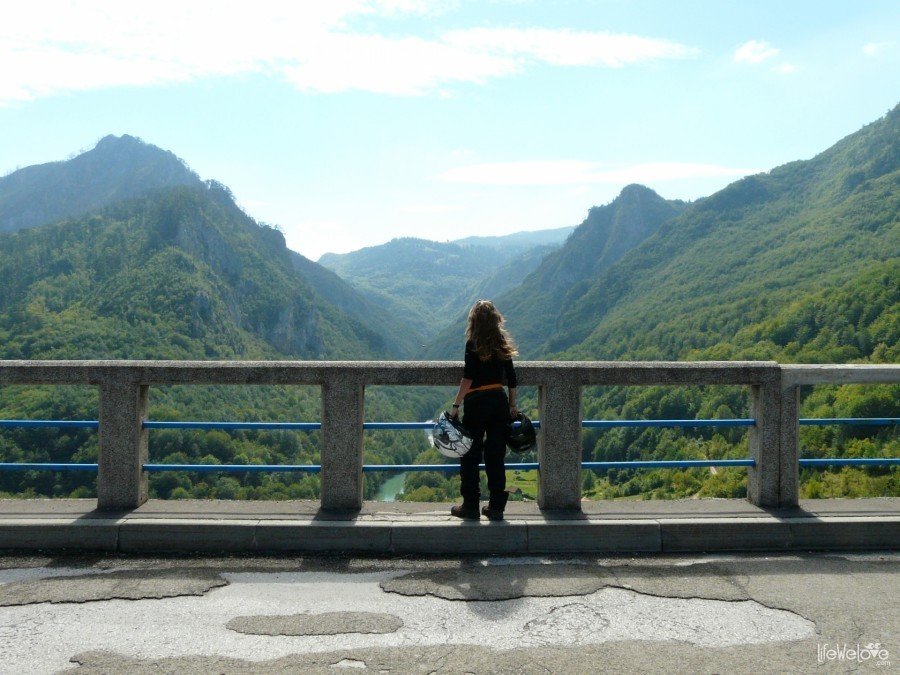 Beautiful adventure in Durmitor
After the Tara River Canyon, we thought that nothing would amaze us that day. How wrong we were! The next land, like from the Lord of the Rings, arose in front of us with the magical landscape of white rocks scattered on the green hillsides. That was Durmitor, which means 'sleeping', or according to other concept, from the Celtic: 'the Mountains dripping with water' or 'River flowing from mountains'.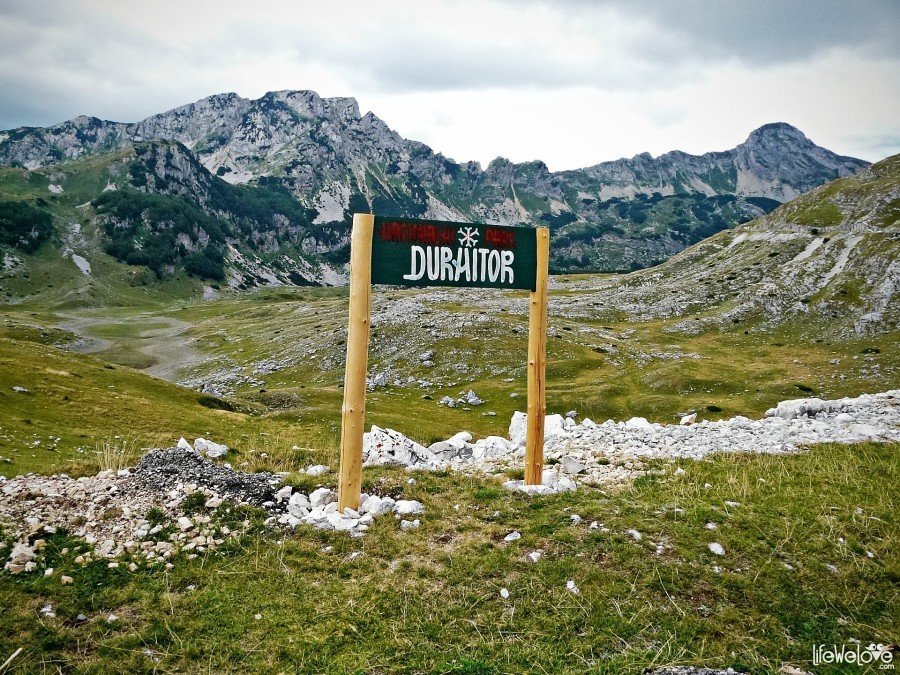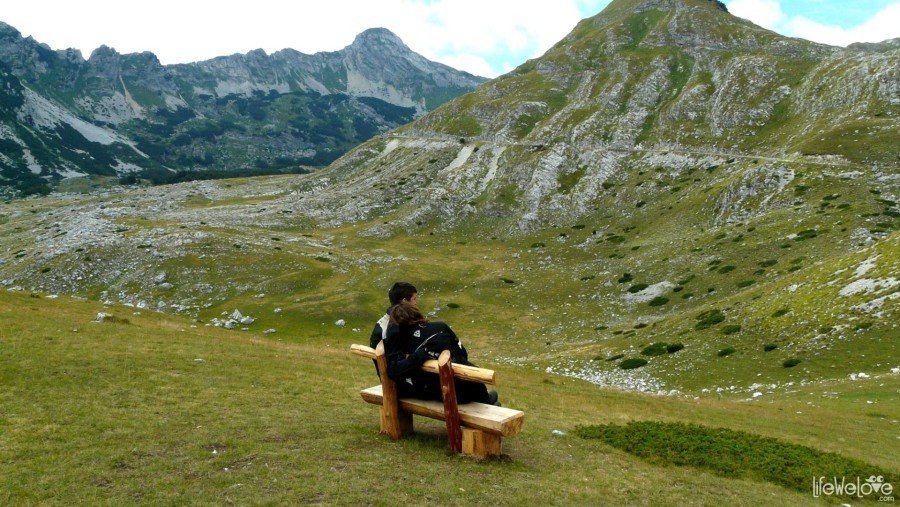 Just like a 'river flowing from mountain' the path meandered as ribbon of soft asphalt, carrying us through the landscape that we haven't seen before. Durmitor, which is one of the highest Dynarskie mountain ranges, is different from the mountains we got to know: the Carpathians, the Alps or the Fagaras Mountains.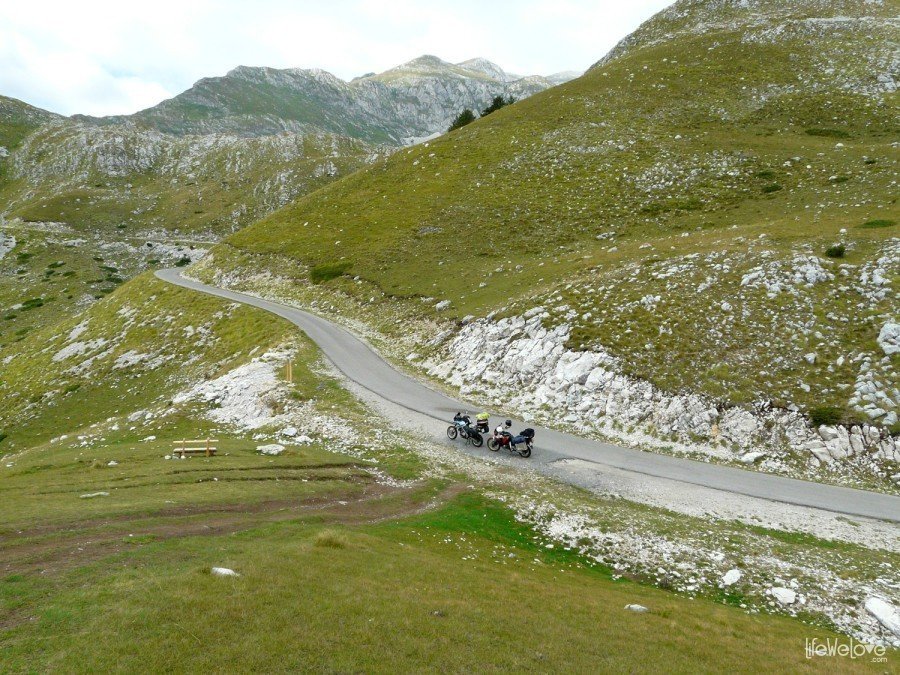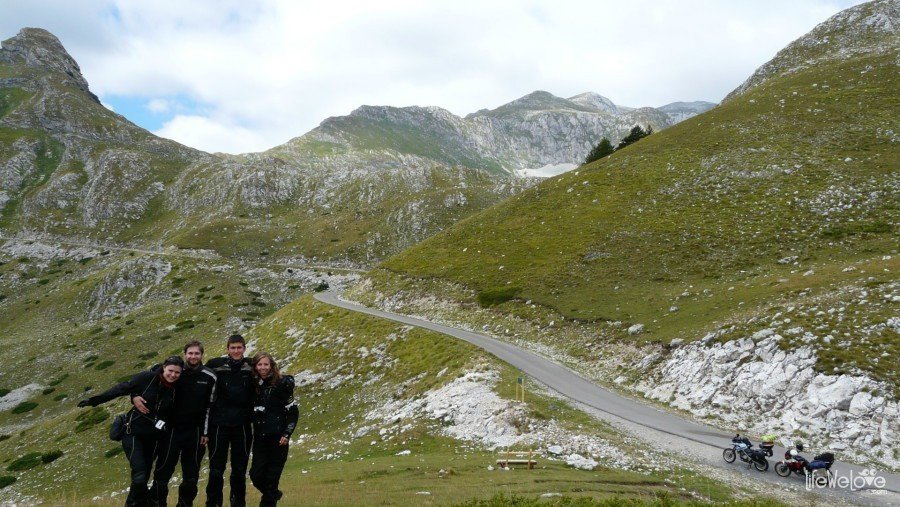 Two million years ago, the glacier was gliding here, carving the ripples in the calcareous rocks. Nowadays, Durmitor is a land that delights even the greatest travelers and the conquerors of many peaks. Because, exactly in the Durmitor National Park, there is the treasury of kart wonders, caves, sources coming out and rivers secretly disappearing under the ground. And you can't forget about impressive Tara canyon.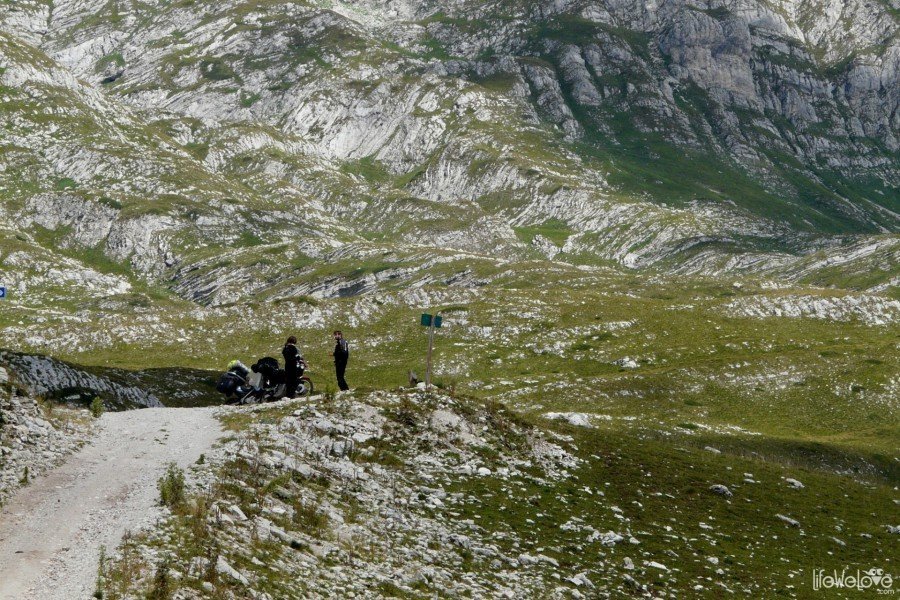 And suddenly, on this thin route running over 2 000 meters above the sea level, following the glacier tracks, some blue lorry appeared in front of us, which was signalizing from afar: someone was having troubles!…. And the travel instinct or just ordinary human reaction, on which we always have time and willingness during the trip, made us to stop and help. And it was so stubborn, that even unsuccessful attempts of communicating in Polish-English-Russian-Croatian with the driver from Montenegro didn't discourage. Or even the fact that the driver waved his hand with the resignation and asked us to go, there was no chance that we would do something. But, when the words failed, we took the pen and shit of paper, and the puns continued.
A lot of laughing and emotions, but the effect was satisfying! We finally knew! A gorivo (petrol) was needed, and we had to look for the second koliba (cottage) and his wife called Rada (in Polish this name means "cheerful"), who lived somewhere between krewy (that means cows)!
And so… our quest started! There was a mission, a team and Tolkien-like land, everything matched, so we rushed to the battle!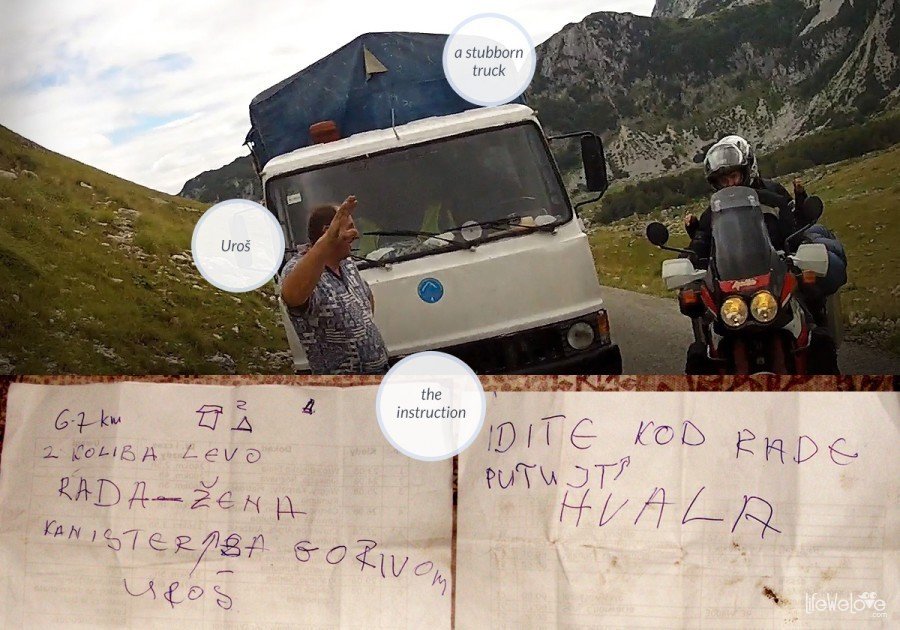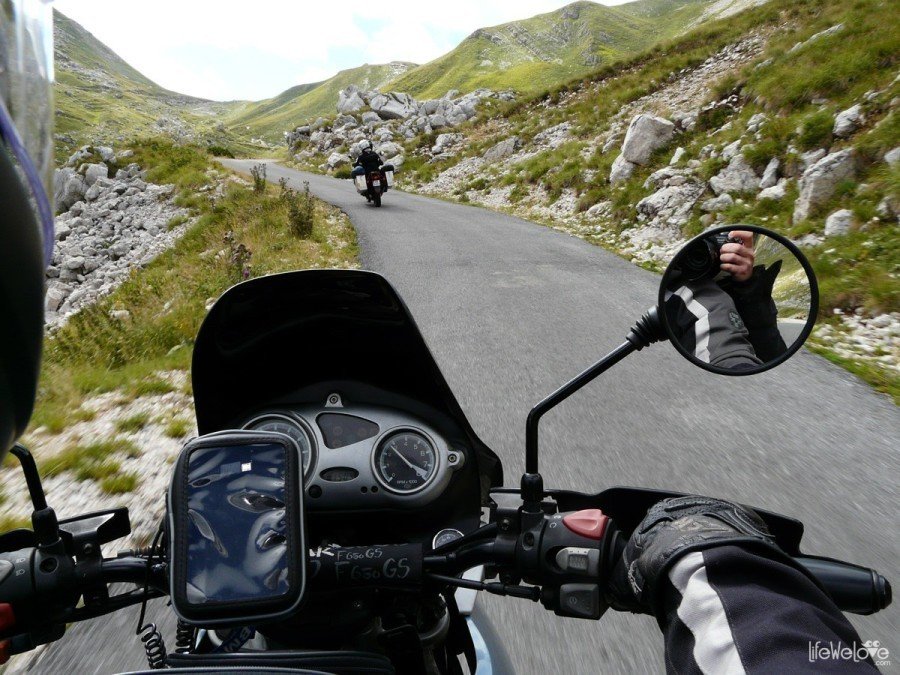 And there were more and more beautiful landscapes arising in front of our eyes…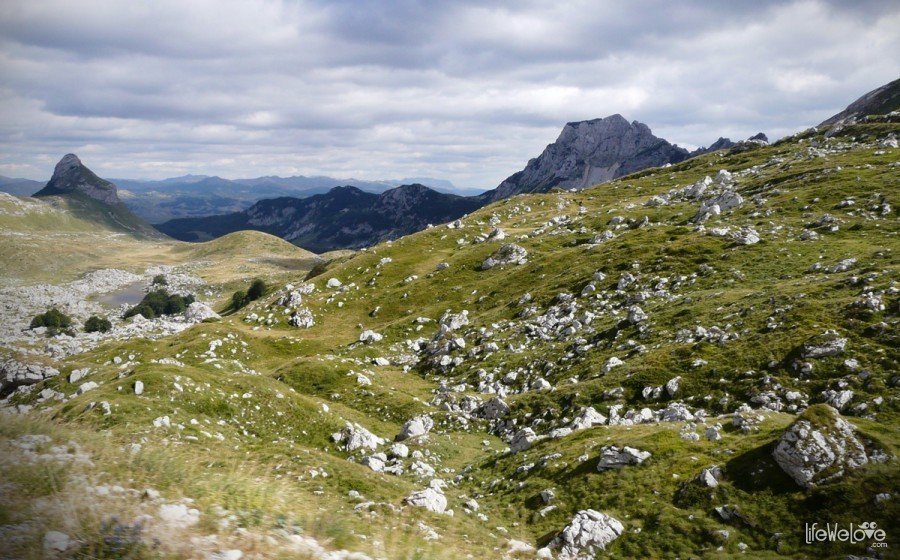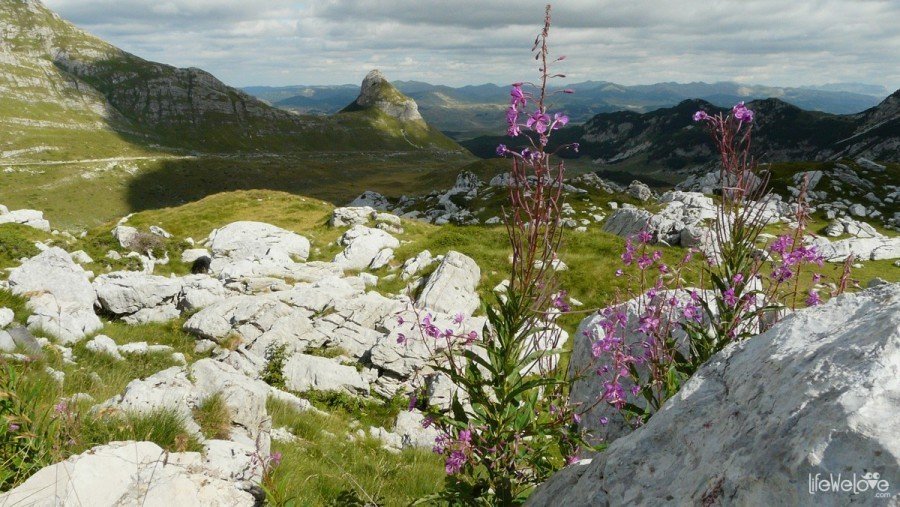 On the way, we passed a small pub on the green meadow… It tempted tremendously, but no… Not then… We were on a mission, we had to bring help for Mr Uros!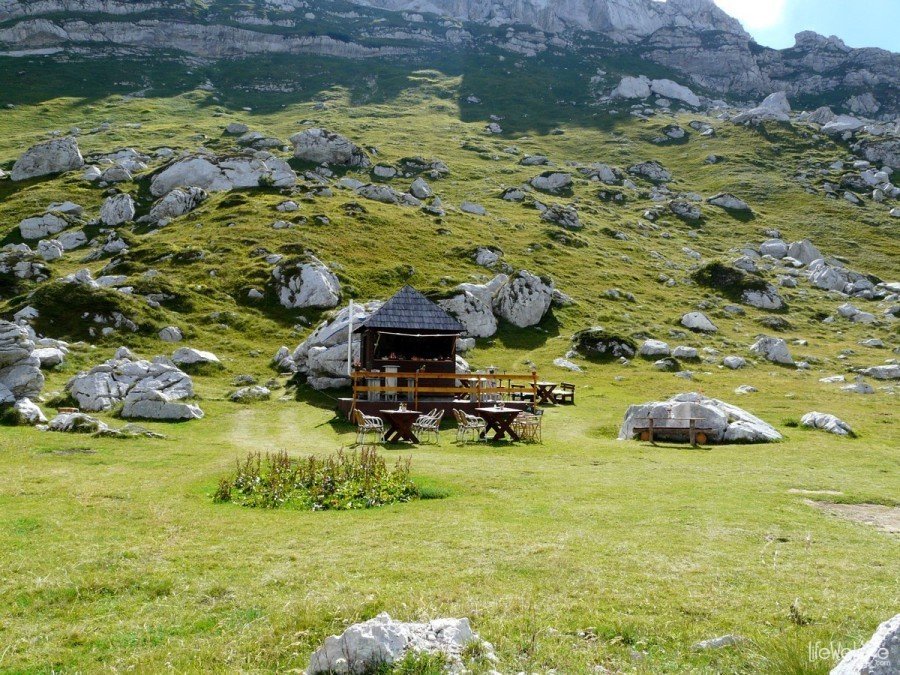 And according to the drawing from Uros, we were looking for 'koliba' with number 2 next to it. One small house and two shelters? Or maybe double house? We passed many shepherd's settlements and till the end, we didn't know how to decode the instruction.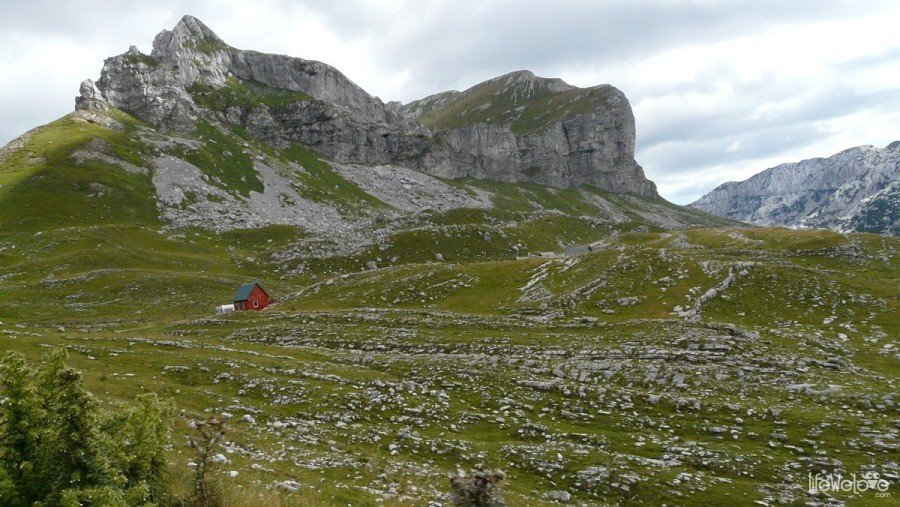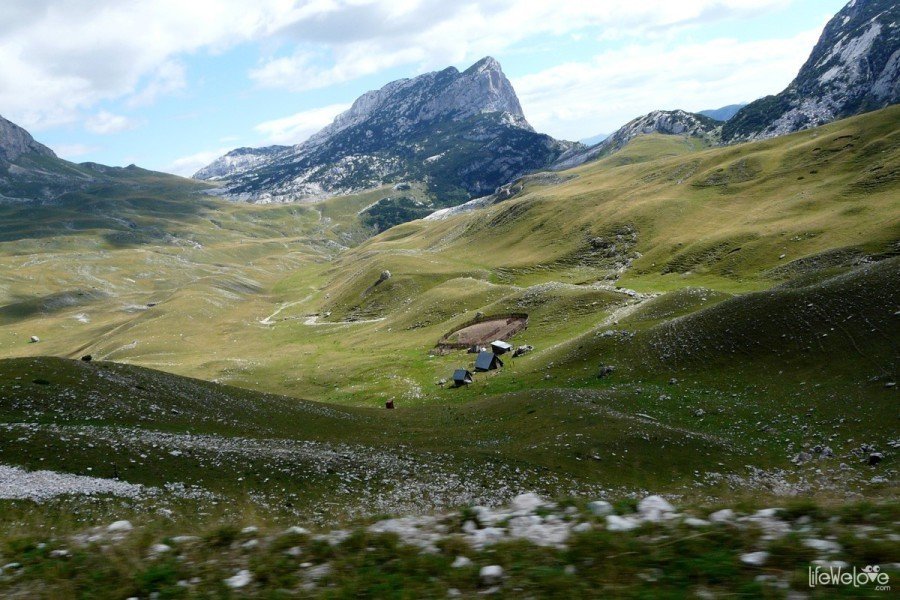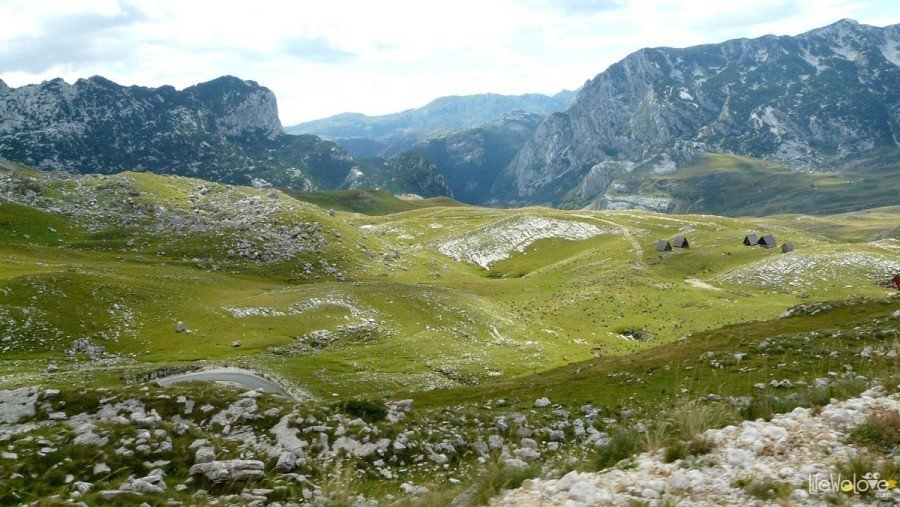 But finally our milometer presented the expected 7 kilometers, so we tried with the first 'koliba'…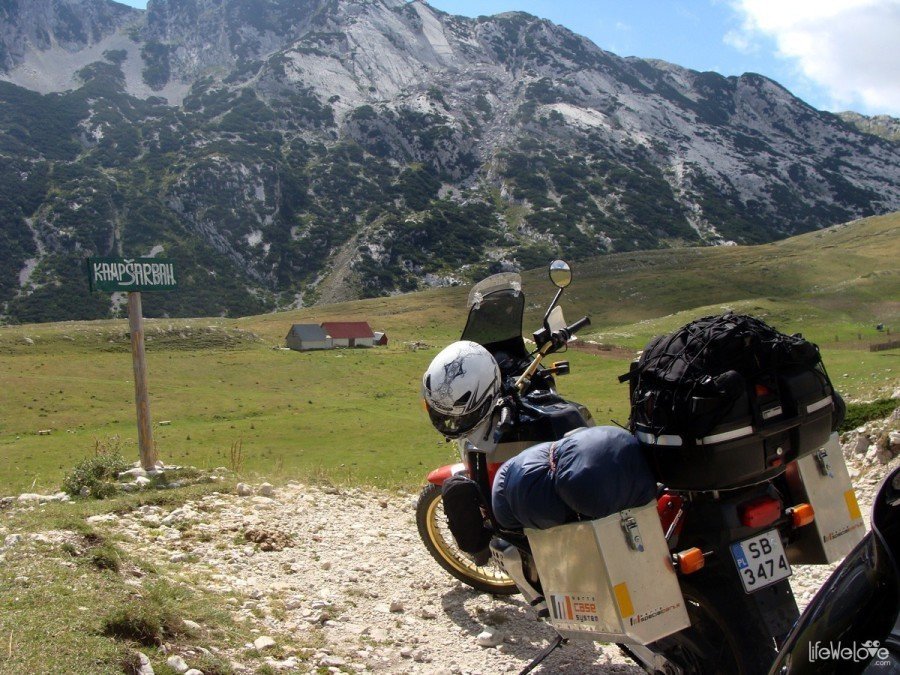 Just in case, we didn't drive close to this cottage. It was possible that the wife would chase us away for frightening animals. A man come out from the cottage, heared only "Uros' wife, Rada" and pointed at the other cottage that we had already passed.
We needed to go down, so boys were happy that they could try some off-road.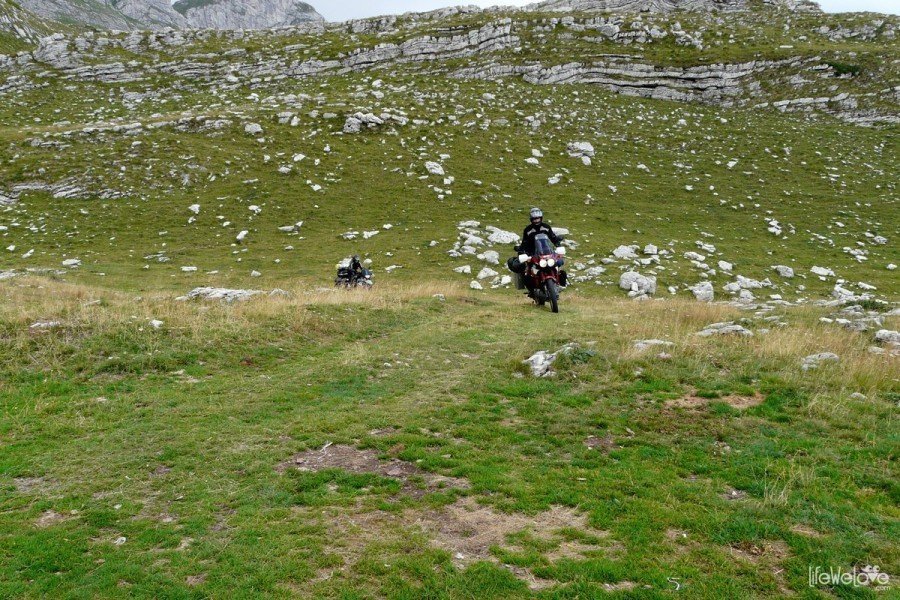 And suddenly, we didn't believe our eyes, down the hillside, there was a woman rushing to us with petrol can, jumping stone by stone like an agile chamois.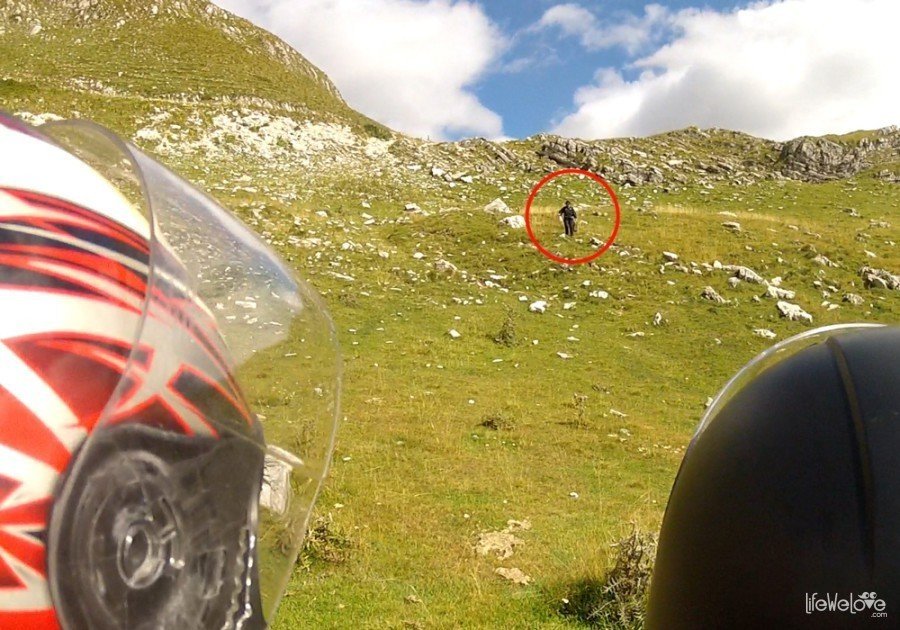 … and with charming dog by her side, playing with tomato!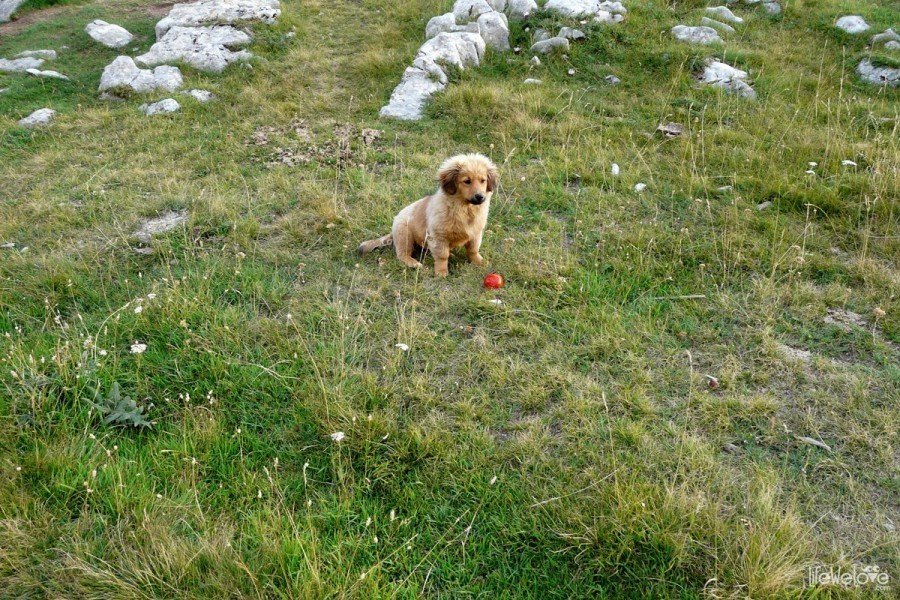 This was Rada, running from the peak, the only one place that her mobile phone was within the range. She had felt that he had been away too long and she called him and that is why she knew that we were coming for 'gorivo'!
Martyna packed the petrol can between herself and Marcin and we went back 7 kilometers once again, with great willingness. In that land, we could come round and round and we would never have enough! And even we liked the "obstacles" on the way. :)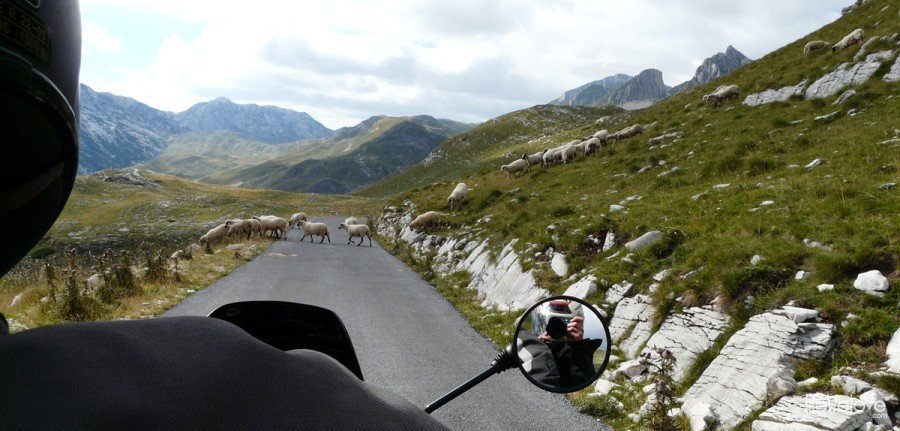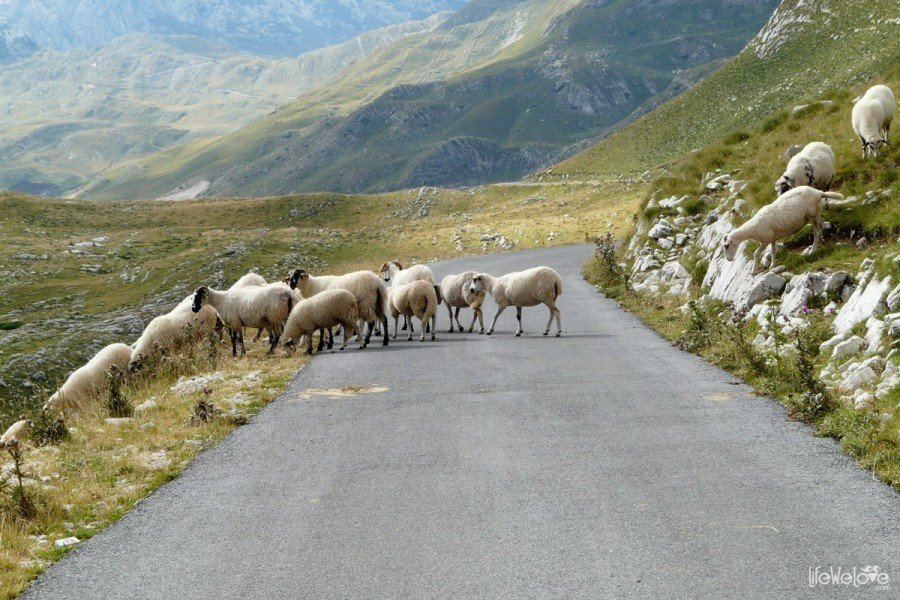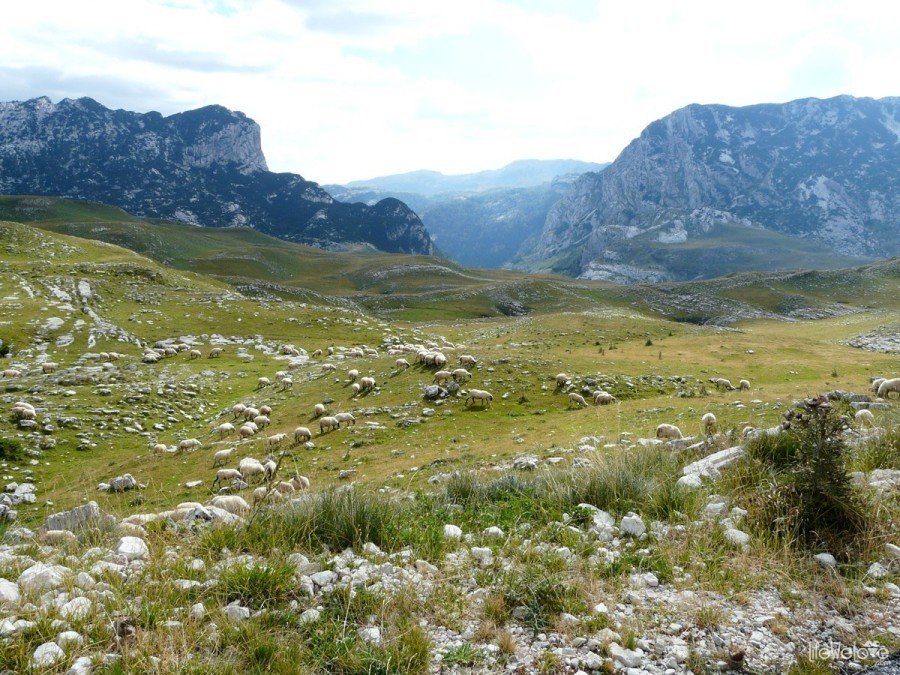 We met motorcyclist from Island. They were also delighted. And they were the only bikers that we passed that day. It was so empty, quiet! There were only us, shepherds, animals and beautiful mountain landscapes. Some single car and cyclist.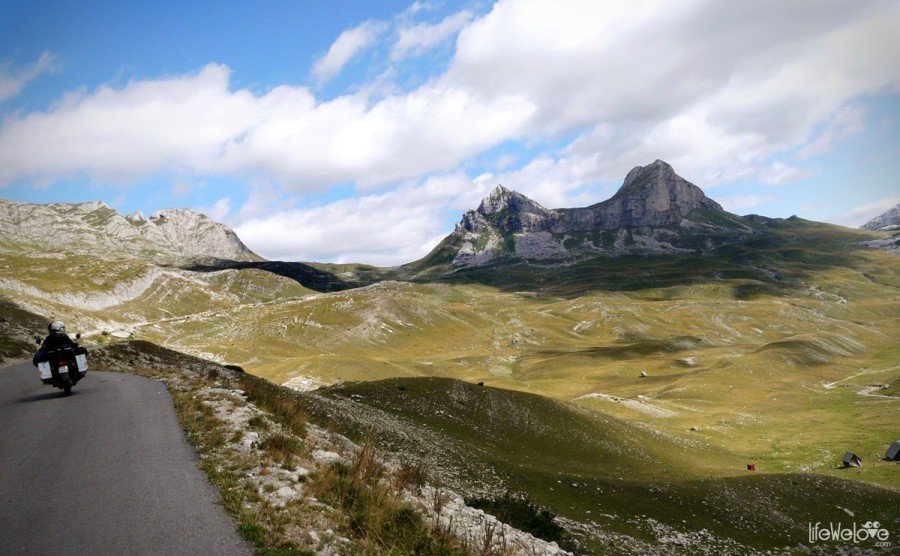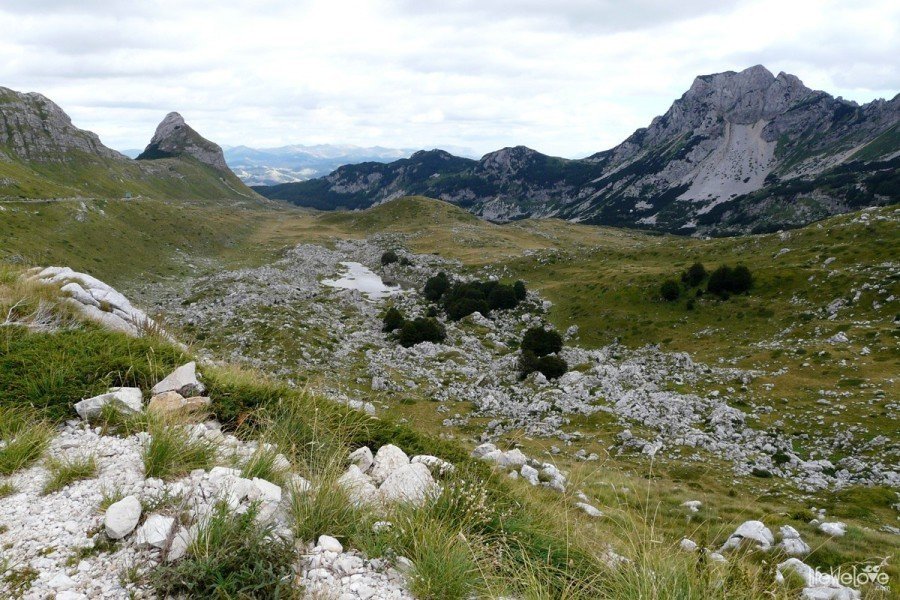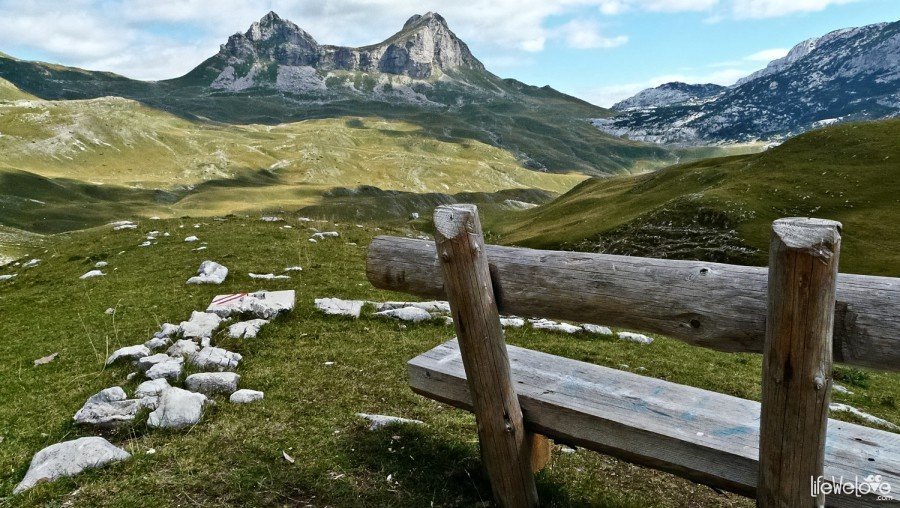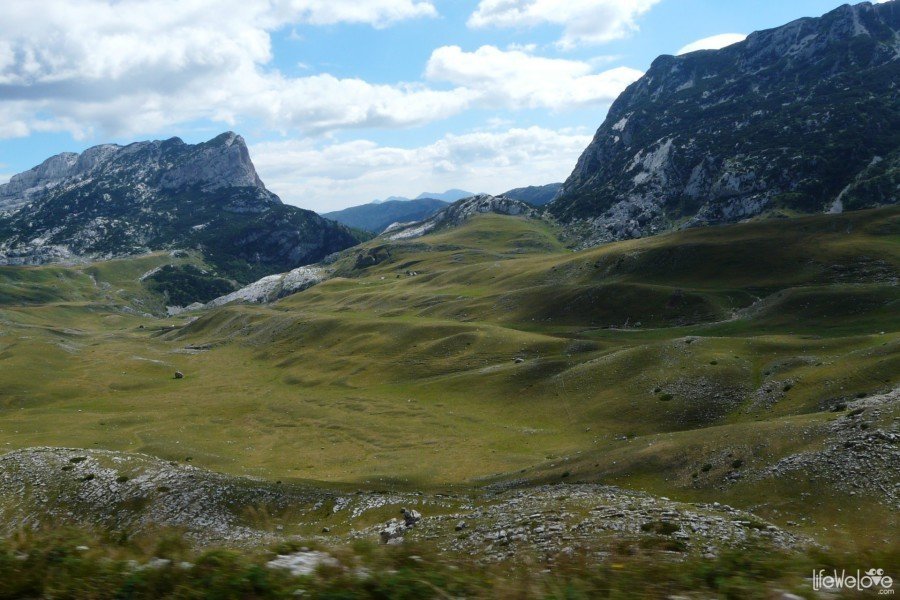 And the great moment came. Martyna and Uros poured the petrol and we were about to go back all together!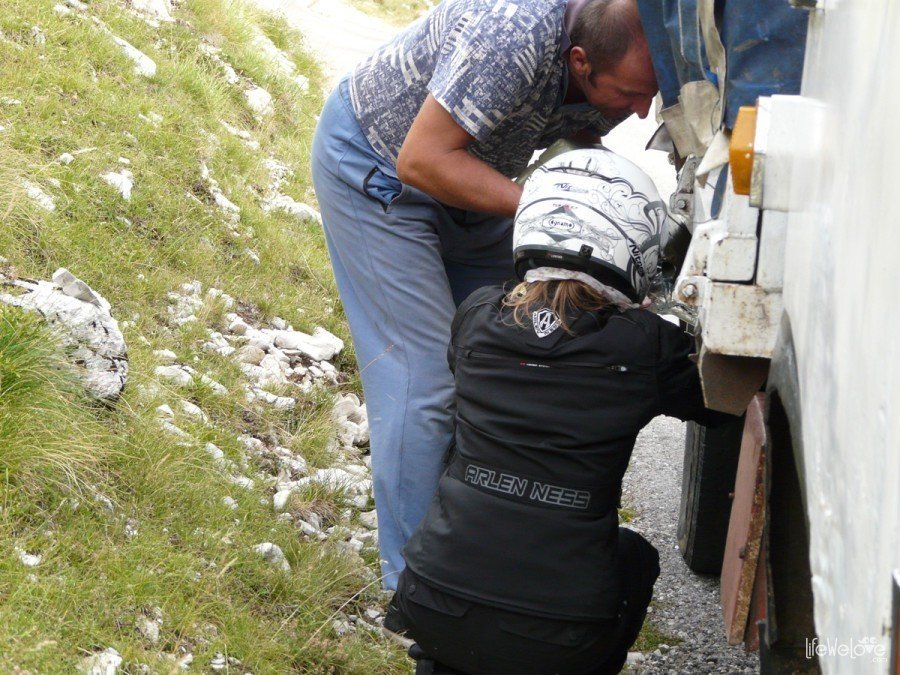 … At least we all expected so. We got on our motorcycles, Uros behind the steering wheel presenting 'Go' and he was supposed to follow us. So, we started. Finally, we drove round the mountain so that we saw the starting place on the opposite side and the blue point, which was the back of the truck remaining at the same place. We realized that apparently that the petrol hadn't helped. 'So, do we go back for the third time?' – the question was asked and we knew that if we had begun something, we needed to finish it. We passed the beautiful lake for the third time, taking photos with the same pleasure at each time and after that we were back by Uros, fighting with his stubborn car. He sent us to his wife once again, and told us not to come back but to drink some tea there. We didn't want to leave him with such fiasco, but it was probably the only way to delegate his neighbor with van to pull Uros' lorry.
After seeing us, Rada was very happy, but she would be happier seeing her husband as well. The dog, Leo, was also happy, even very happy. Leo was a real prankster, cute lively fluffy ball with so soft fur. It stole our hearts from the very beginning.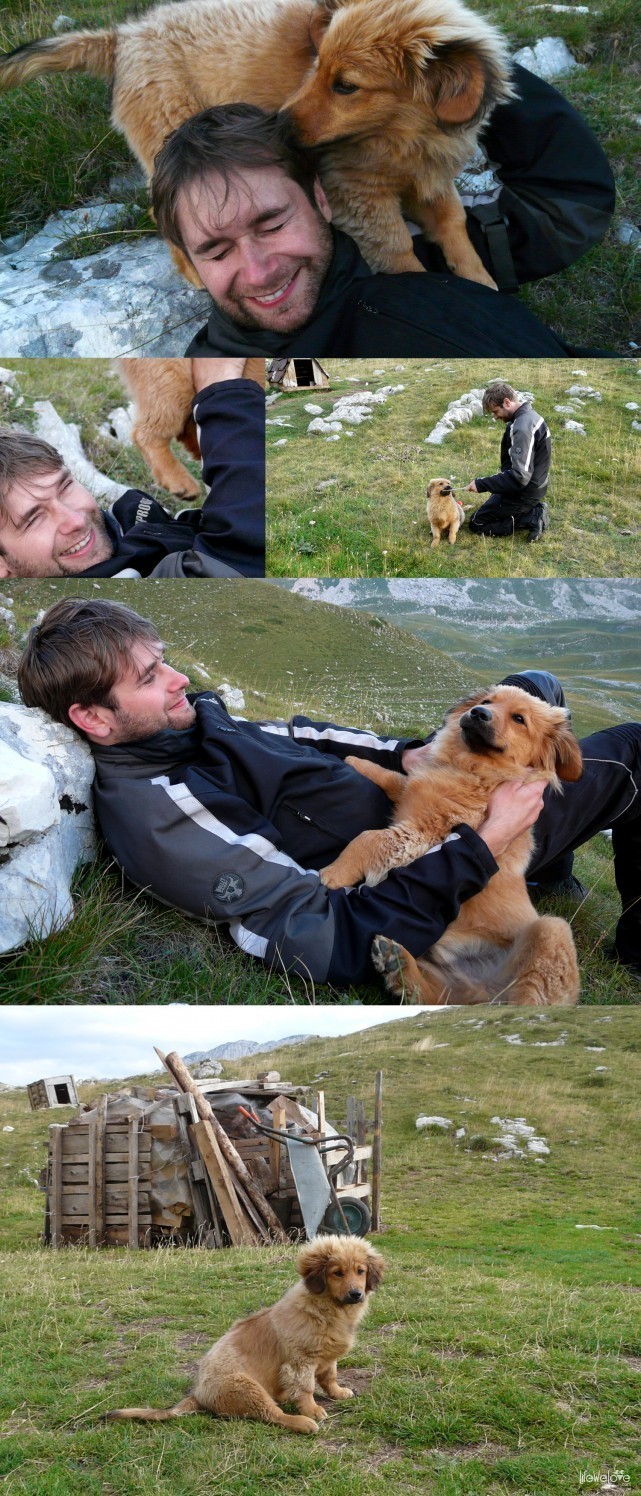 We hadn't got enough fun of playing with the dog when suddenly we heard a noise on the road above us and cheerful beep – there's Uros, he did it! His friend, who was passing him, pulled him a bit and then the lorry started working on the petrol delivered by us. Everyone was clasping his or her hands happily. Uros invited us to his 'koliba', set the table with delicious food. Home-made plum vodka was present and suddenly we all found joint language. Every time, we looked at our clues and started reminding the whole action, the whole cottage was filled with laughing. Uros attached it on the wall and he said that he would always remember the motorcyclist team from Poland. Rada appeared to speak English quite well. We filled our stomachs with all possible kind of dairy products, based on milk from local cows, healthy and fresh: boiled milk, cold, hot, some kind of cheese, and eggs from hens. We hadn't eaten so good eco food for a long time!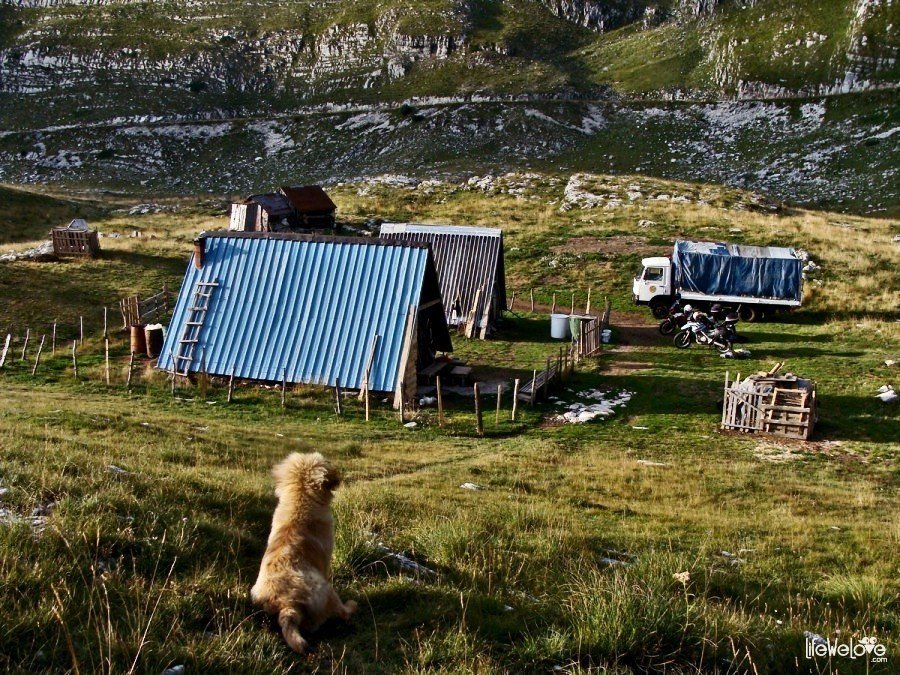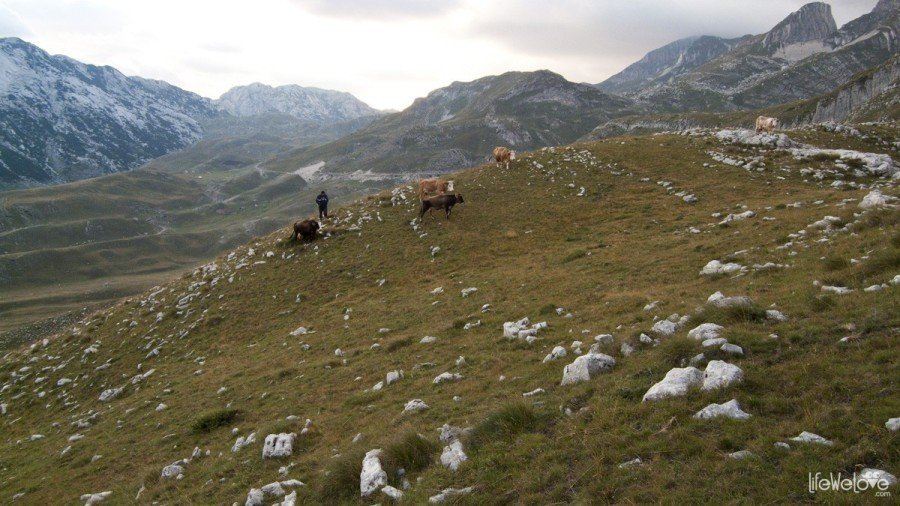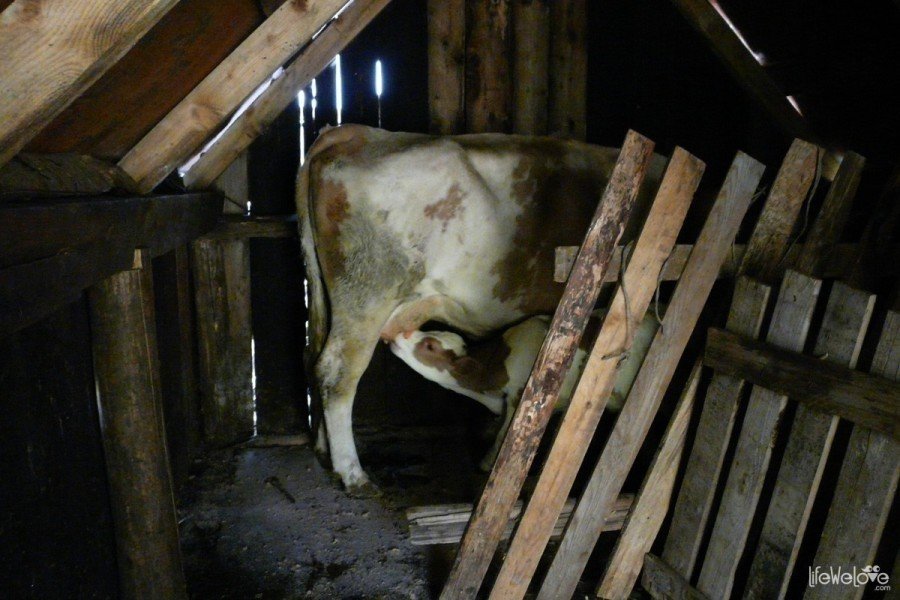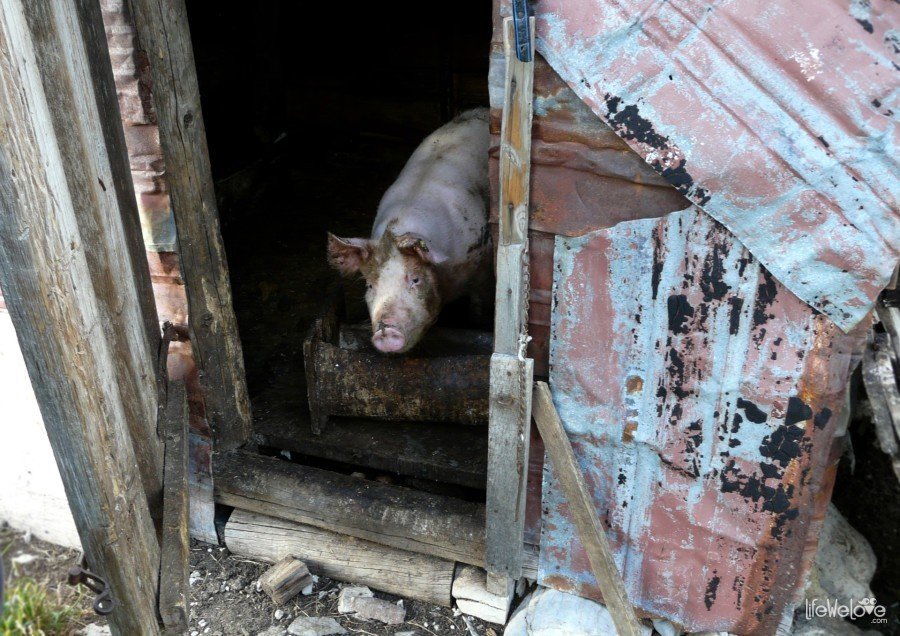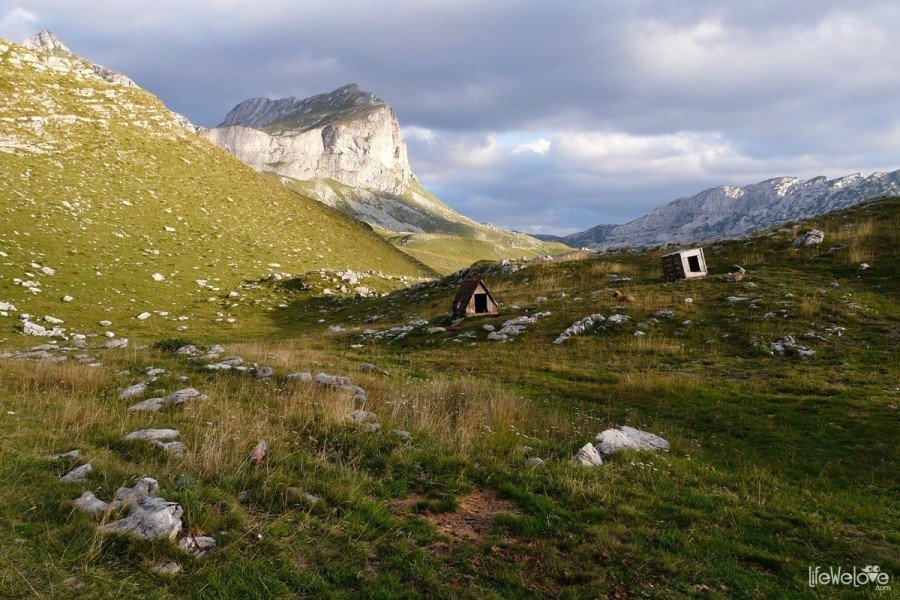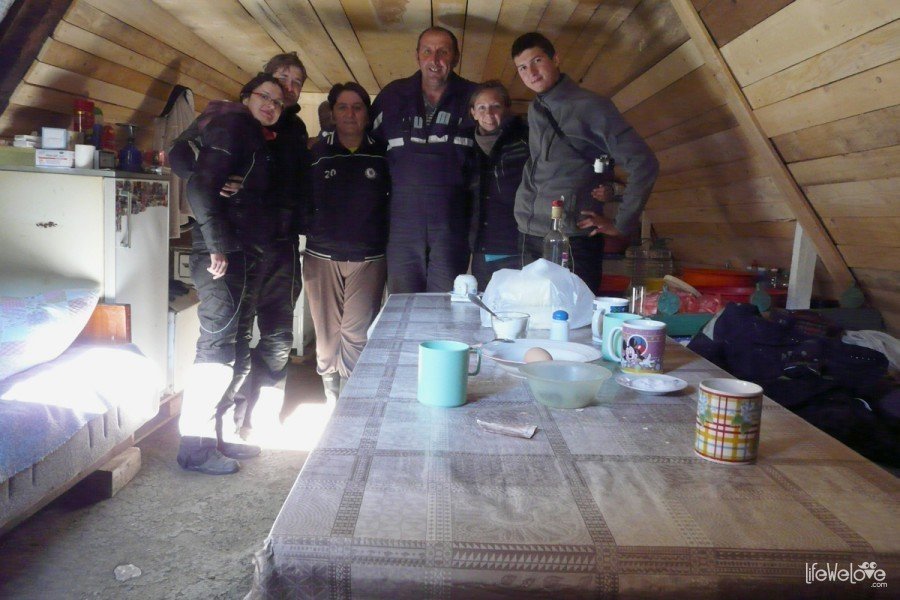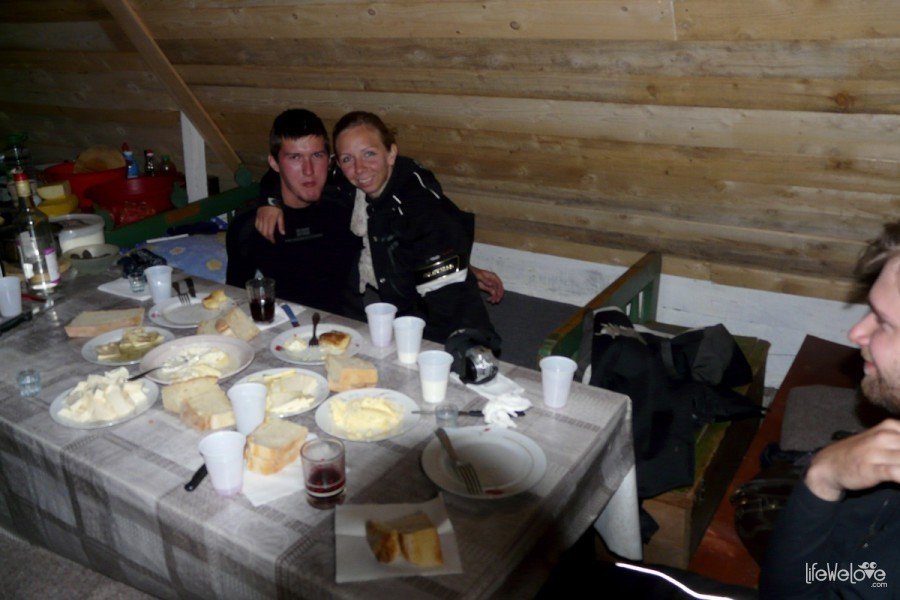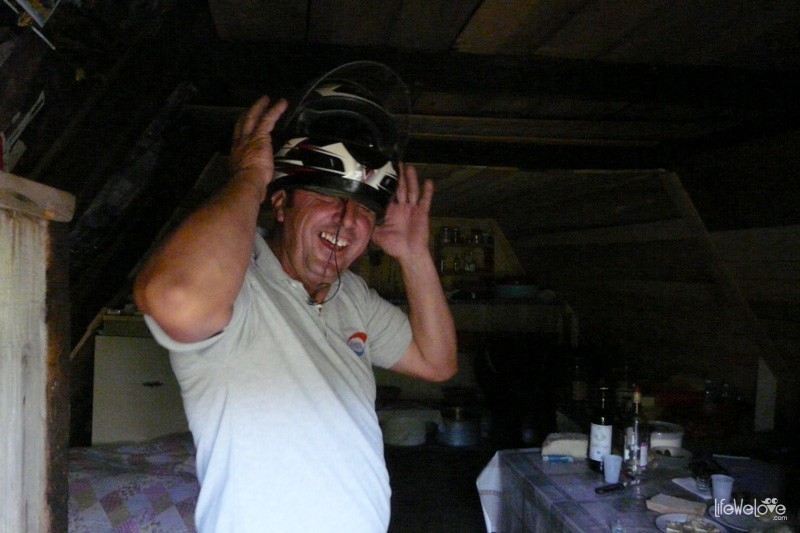 We were looking with admiration at this happy marriage couple, who was farming in the mountains 2 500 meters above sea level, without access to radio, television and mobile phone. Without access to running water and electricity. In wooden, one-room cottage, but with the bunch of happy animals, close to stars in the mountain crown of Durmitor. Both were energetic, fresh and weather-beaten in healthy way. How do they manage in winter? We got to know that it's only their summer cottage, the second one they have in town. They come to mountains to get rest in peace and quiet but also to make cheese, which they sell then. Many tourists knock their door to buy this cheese, because it is really natural and delicious.
We spent time together in so amazing atmosphere, when suddenly it got darker…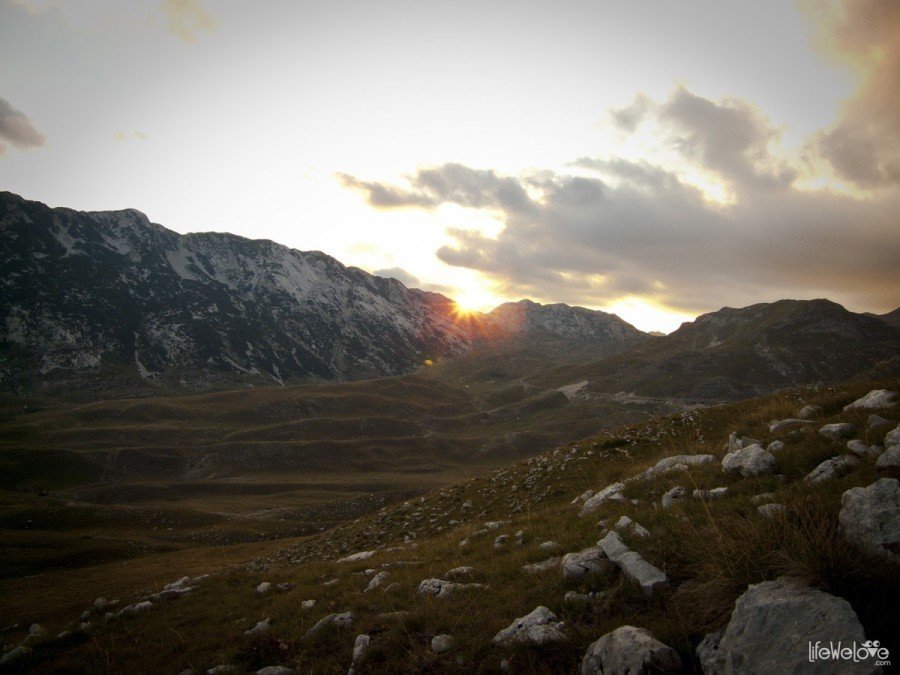 And the setting down Sun revealed new, golden side of Durmitor.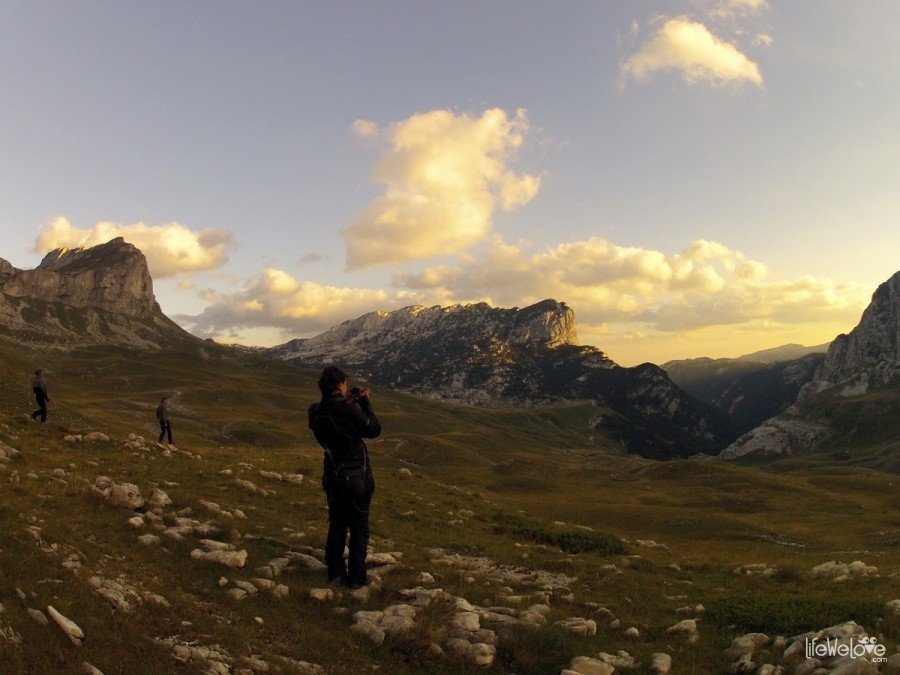 It was getting colder. We put on everything that we had. We wore several layers of clothing.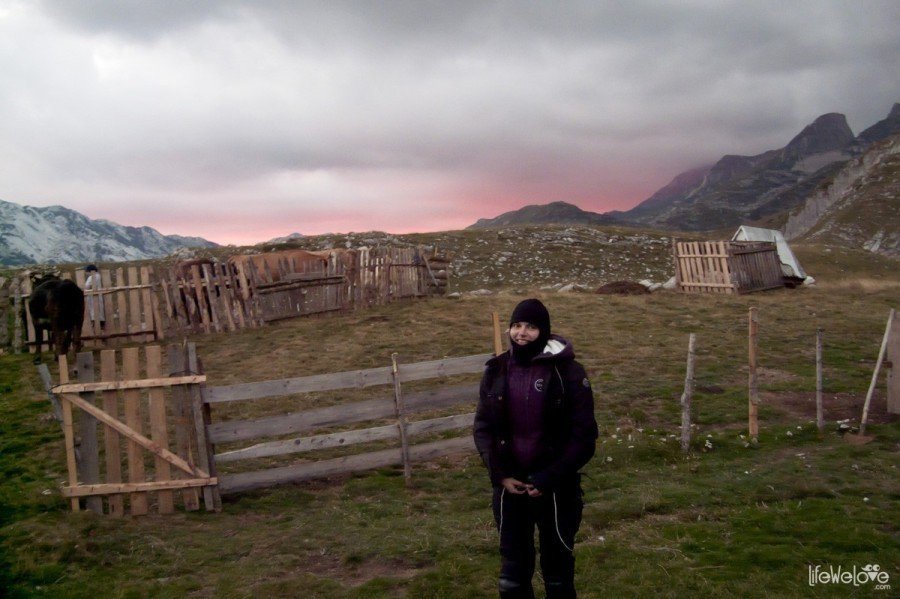 The hosts invited us to make us of their shed or to pitch a tent in front of cottage, but it could be done at dusk , when the guards didn't see, because we were in the Durmitor National Park. Nowadays, there is no such freedom as it used to be in the past. They guard everything now. But, in the area of homestead, it should be all right and the night in the tent on that height lured so much. We found clean field – some meters square between 4 cowpats and we pitched our tent. We squeezed in the one tent to get warmer. It appeared to be quite good idea, because otherwise the wind, which was blowing all night, would probably blow us away.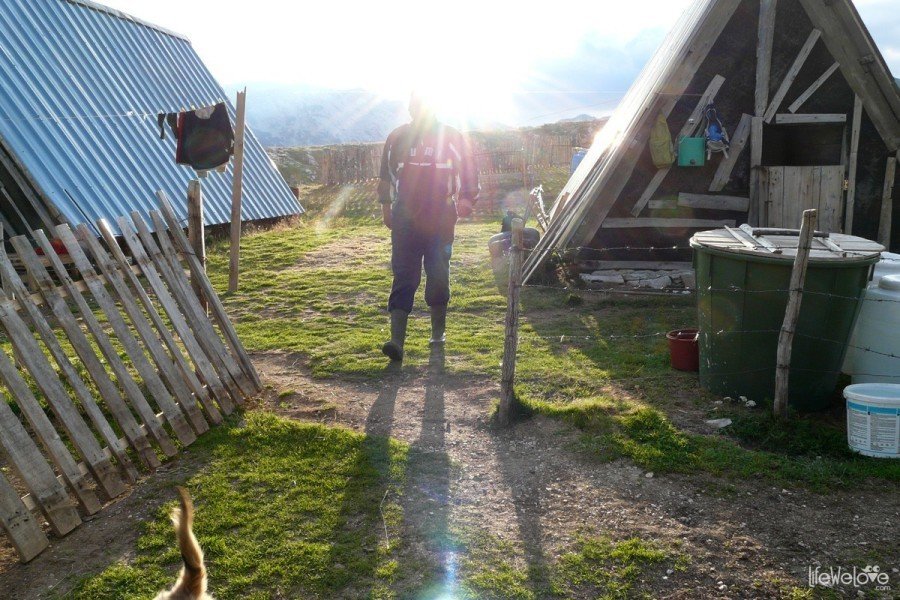 The morning was crisp! The air smelled of grass, dew and the mountain adventure that was still going on. And there was the whole long picturesque route ahead of us. Could the sky be bluer?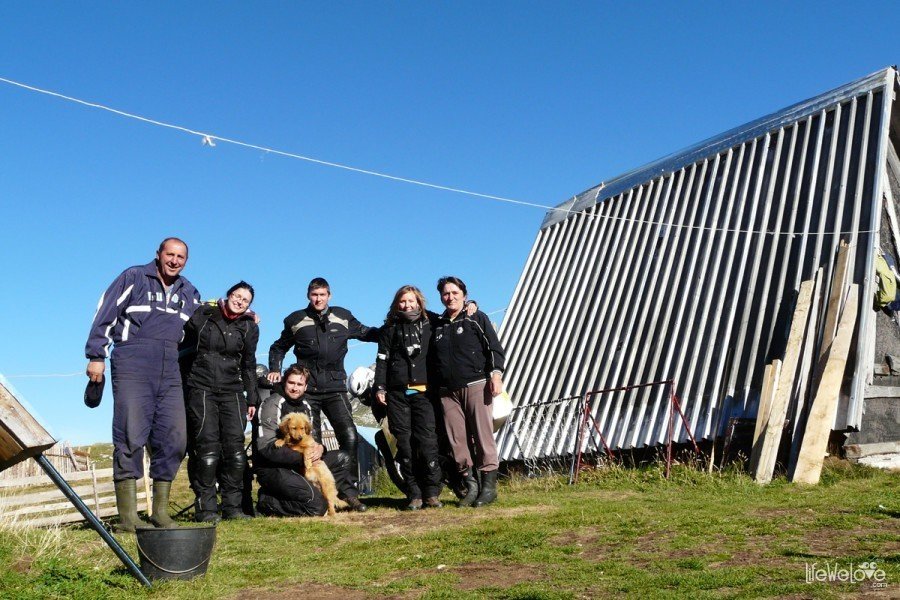 We are so grateful for this magical night. The night in Durmitor. Uros and Rada thanked us and we thanked them. And as promised, this photo goes to them, and together with it our most beautiful memories from the Balkan trip.
See all photographs of Montenegro »