Italian route Anfo Ridge Road located in the province of Brescia in Lombardy is considered to be one of the most dangerous roads in the world. And not without reason. At the 20 km distance many pitfalls lie in wait: unsecured precipices, falling rocks, tight corners and a narrow, full of holes way. Your heart starts beating faster and sight becomes a hundred percent focused.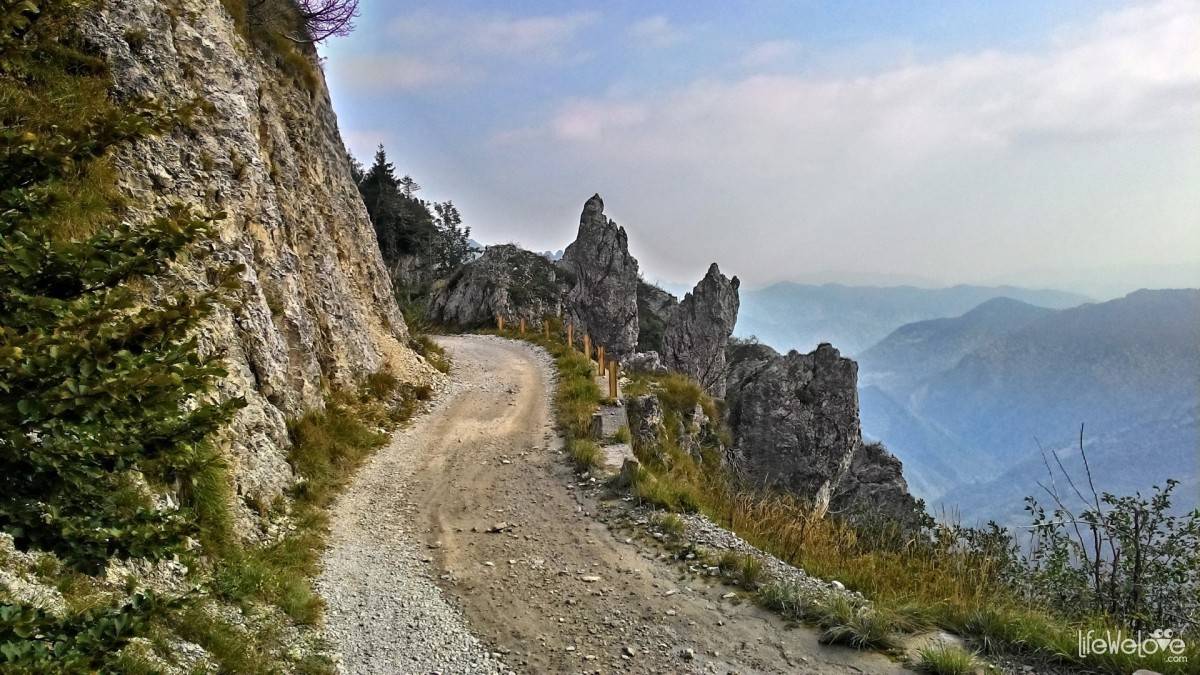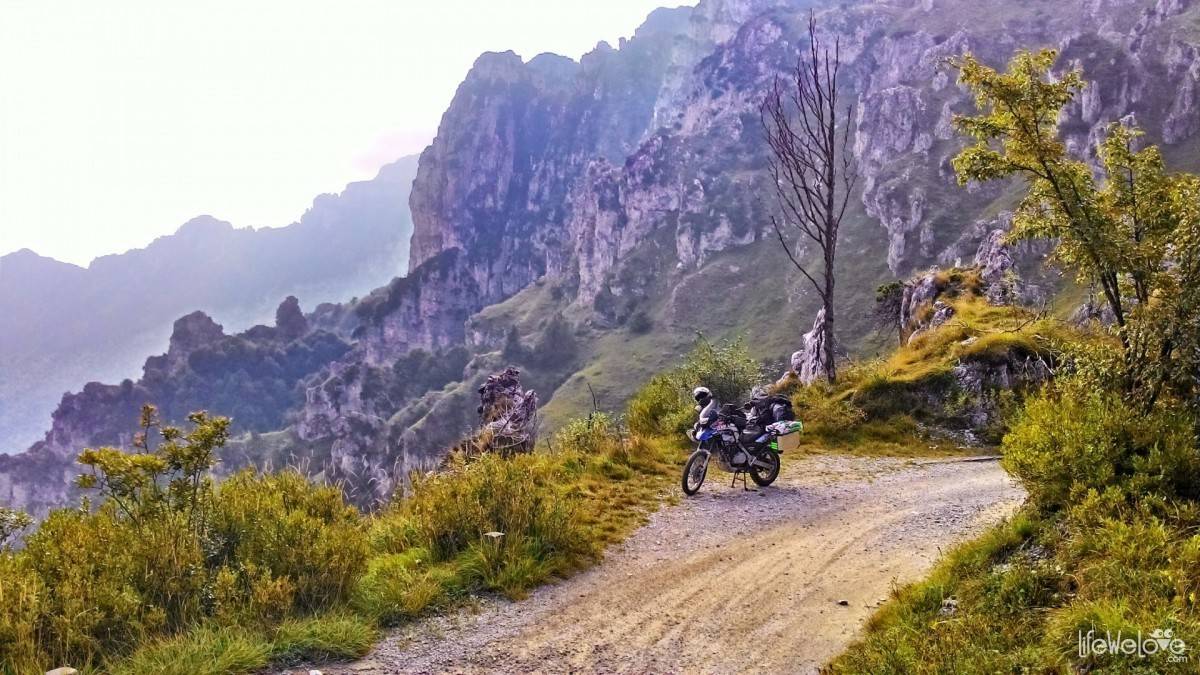 Anfo Ridge Road is a remnant of the military route from Roman times and runs on the slopes of the Orobie Alps, creating extreme rocky ledges. Riding this path delivers sensations from the amusement park alike. Driving the narrow road with no balustrade and protection from the several hundred meter deep abyss has been the most extreme ride we have ever experienced. We were crossing it with fear and excitement. The views along the way were amazing, but I obviously couldn't fully enjoy them, was too focused on the road in front of me, and even afraid to look down.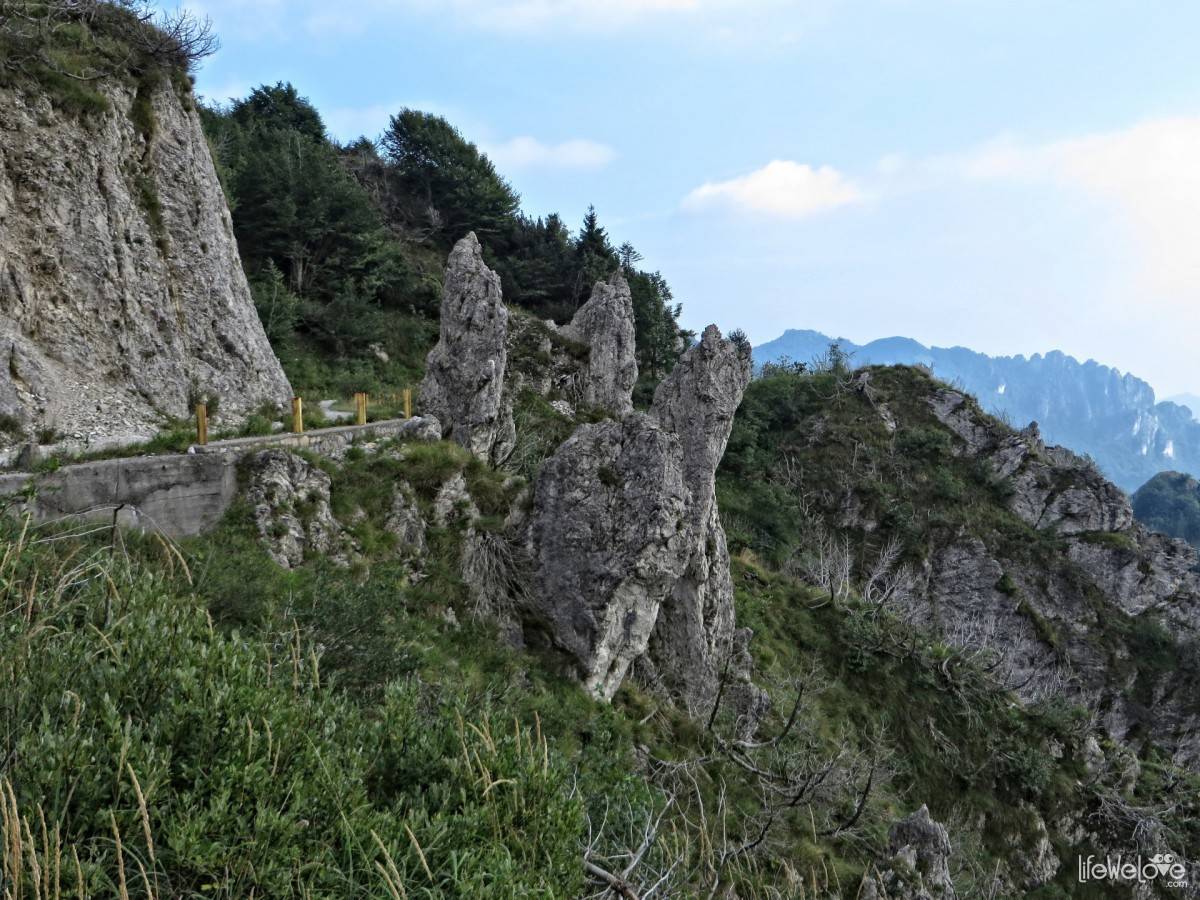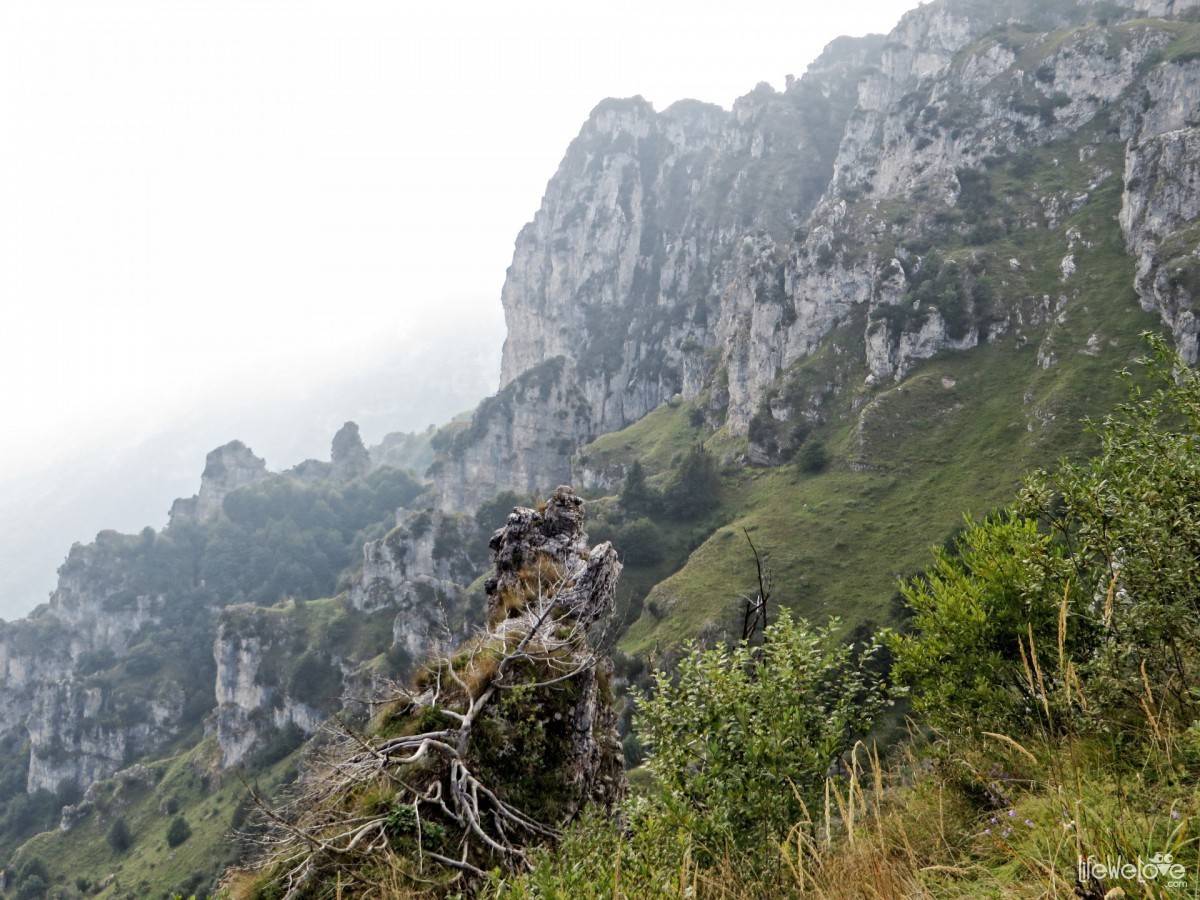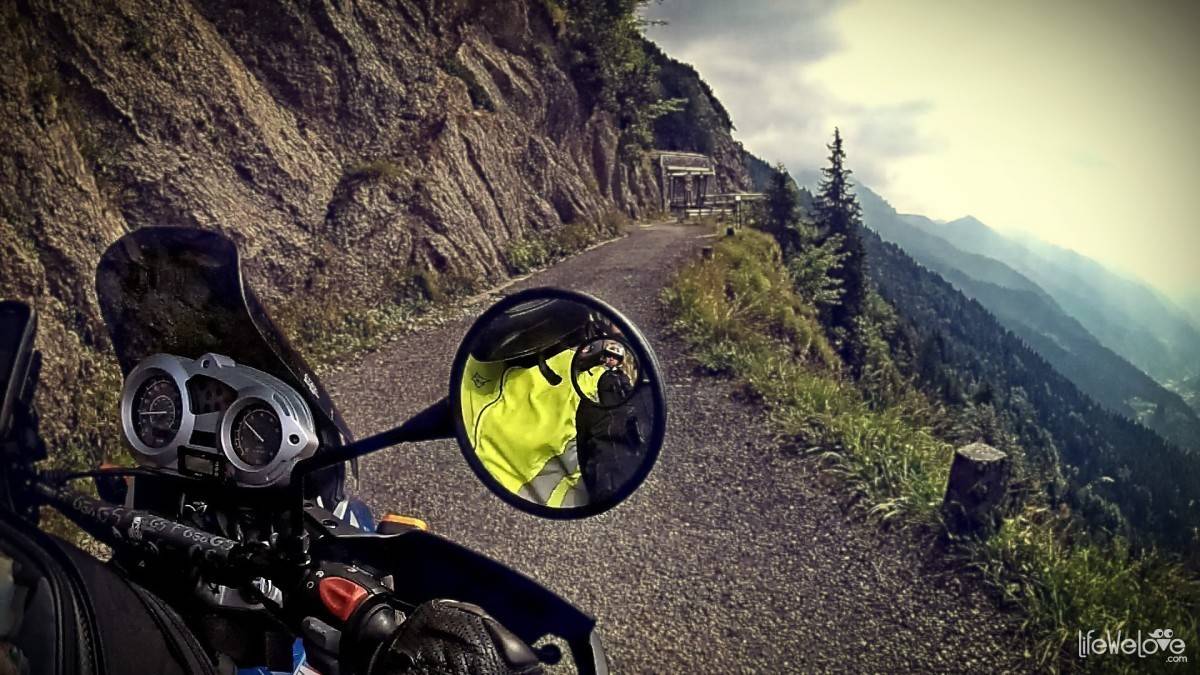 The route from the North begins at the Maniva Pass, by the ski resort Ski Maniva and ends at the lake Idro in Anfo. You ride through 5 passes in total:
Passo Baremone / Passo del Mare (1 450 m a.s.l.)
Passo della Spina (1 521 m a.s.l.)
Passo della Berga (1 527 m a.s.l.)
Passo del Dosso Alto / Passo delle Portole (1 727 m a.s.l.)
Passo del Maniva (1 664 m a.s.l.)
On the road, there are several sections of gravel and 4 tunnels. The asphalt surface is various along the way. Closer to Anfo the roadway is quite nice and winding, without dangers. However, due to falling rocks, the road is often impassable. It's also not recommended to take it after heavy rains. In places the road is very narrow and has sharp, blind corners. It's advised to honk while approaching these corners in order to warn others and avoid collisions that could easily end up very badly. During the ride we met only one motorcyclist and a Jeep. Meeting the last one on the corner wouldn't be a good memory. Fortunately, it passed us when we stopped on the side of the road to take some pictures. The trail is open from June to the end of October.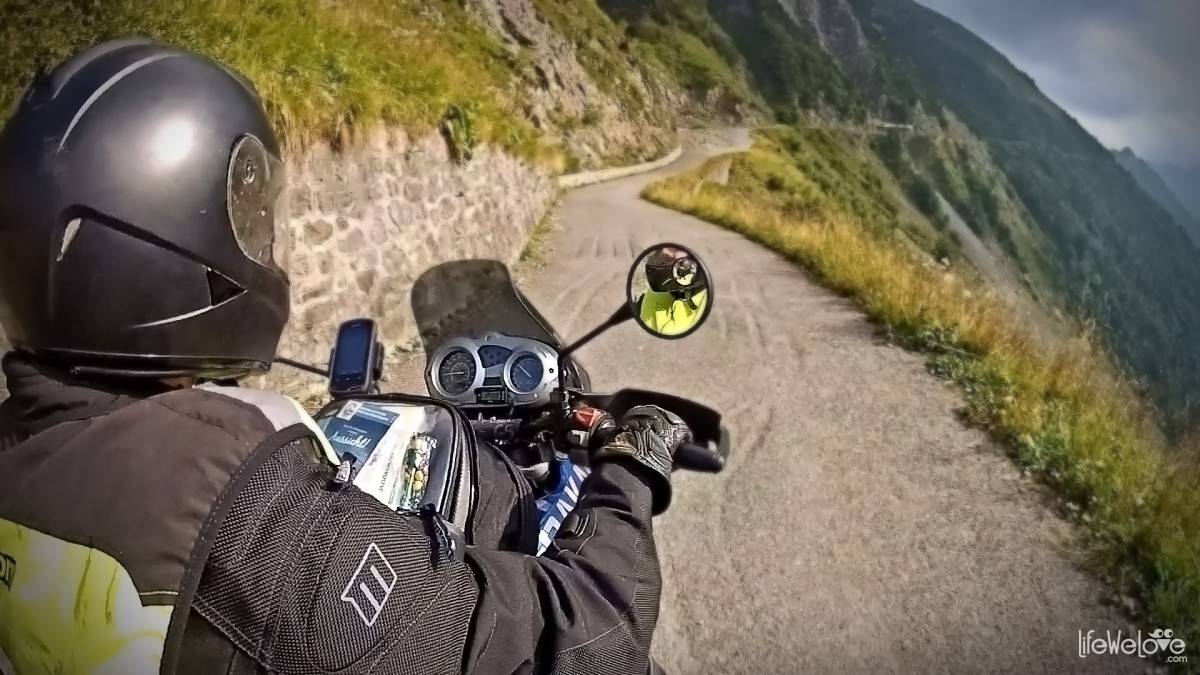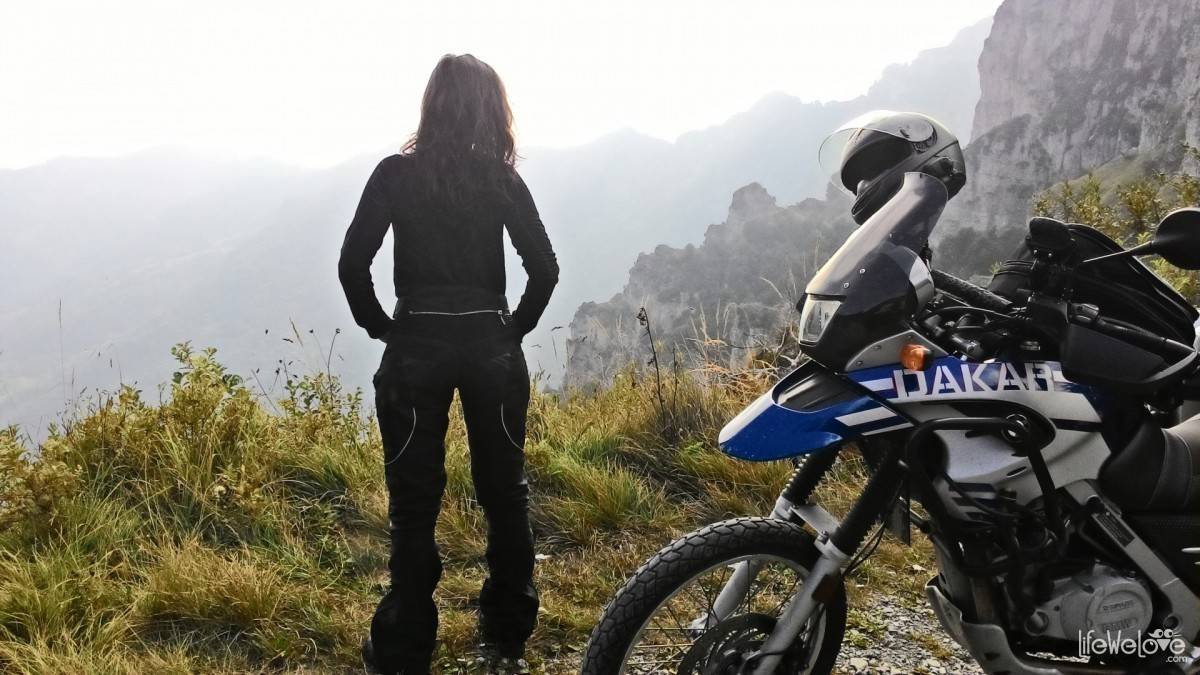 Want to have a virtual taste of this exciting ride? Enjoy the video!
Info about Anfo Ridge Road
| | |
| --- | --- |
| Distance | 20 km |
| Start / finish | Maniva Pass / Anfo |
| Surface | Sections of gravel, asphalt of worse and better quality |
| Accessibility | Usually open from June until the end of October, but can be also closed after heavy rains |
| Hazards | Narrow road over chasms without guardrail, blind corners |
| Traffic | Small |
| Attractions on the way | Emotions :) Interesting rock formations and alpine flora |
| Max altitude | 1 727 m a.s.l. |
|
km
|
download GPX file

Have you had the opportunity to taste this route too? Maybe in some unfavorable weather that intensified the difficulty? We invite you to share your experiences in the comments below.