To posses our coveted motorbike GS Dakar we had to travel to the other end of Poland, from Wroclaw to Gdynia located in the north. Our way back across the whole country was a great occasion to explore the Kuyavia-Pomerania province which we don't know very well. That's how we got to Chełmno, which turned out to be one of a kind Polish city dedicated to people in love, full of decorative hearts and romantic spots. Officially the city slogan entitles Chełmno as "The City of Monuments and the Enamoured" and the 14th of February is probably the most buzzing local celebration. And it is all for a reason…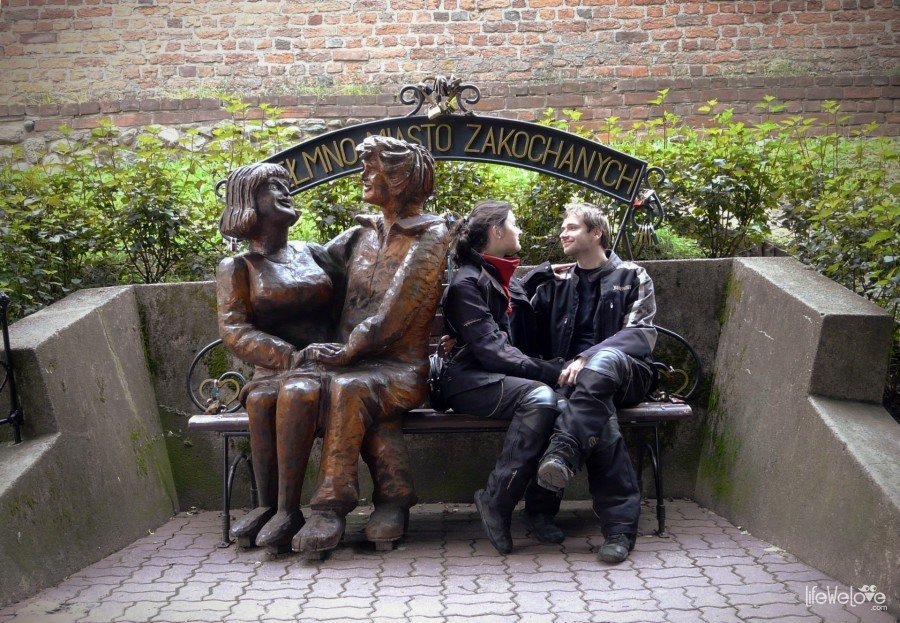 Path of love through the park
In Chełmno it is desirable to walk hand in hand through the alleys with your beloved and send kisses between rosy flower beds as on every step you pass by romantic nooks, heart adornment of benches, fences and sculptures. Especially in the famous park, in the heart of the city, whose oldest part, the Stare Planty, was created nearly 200 years ago.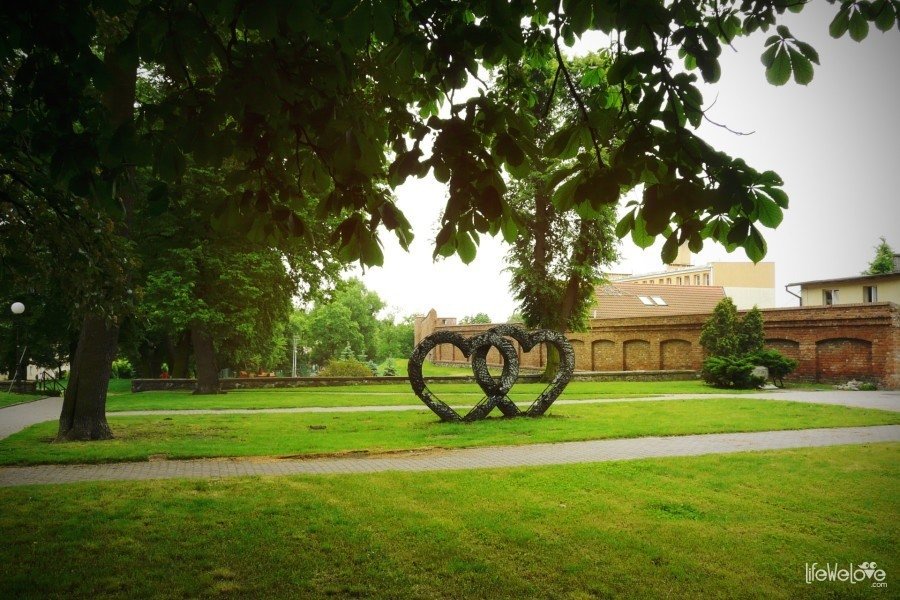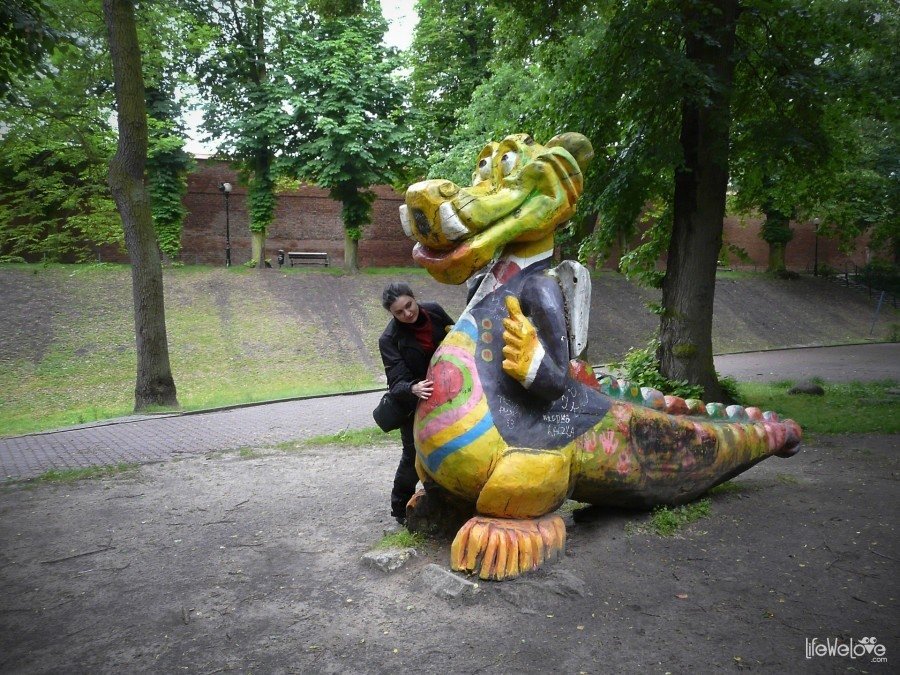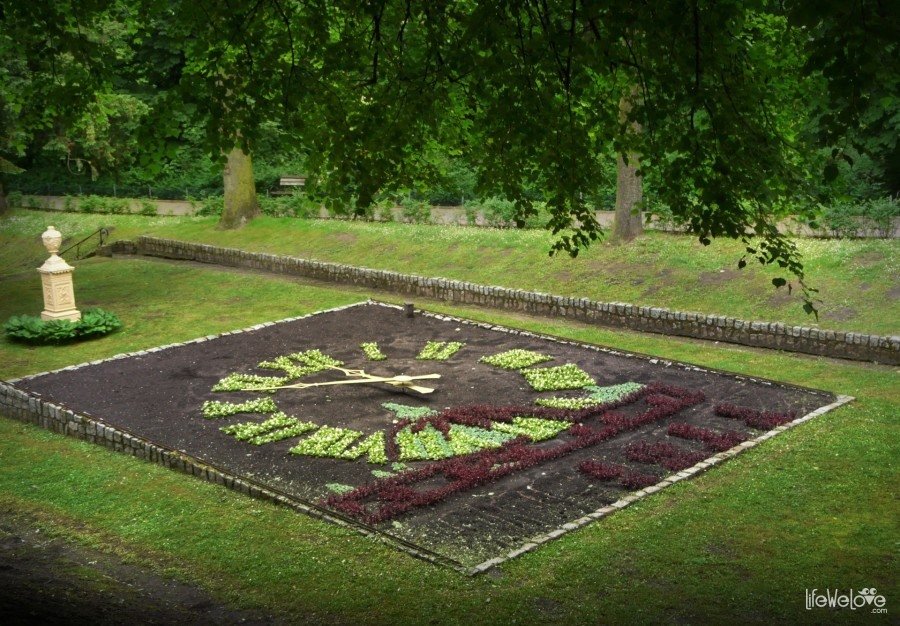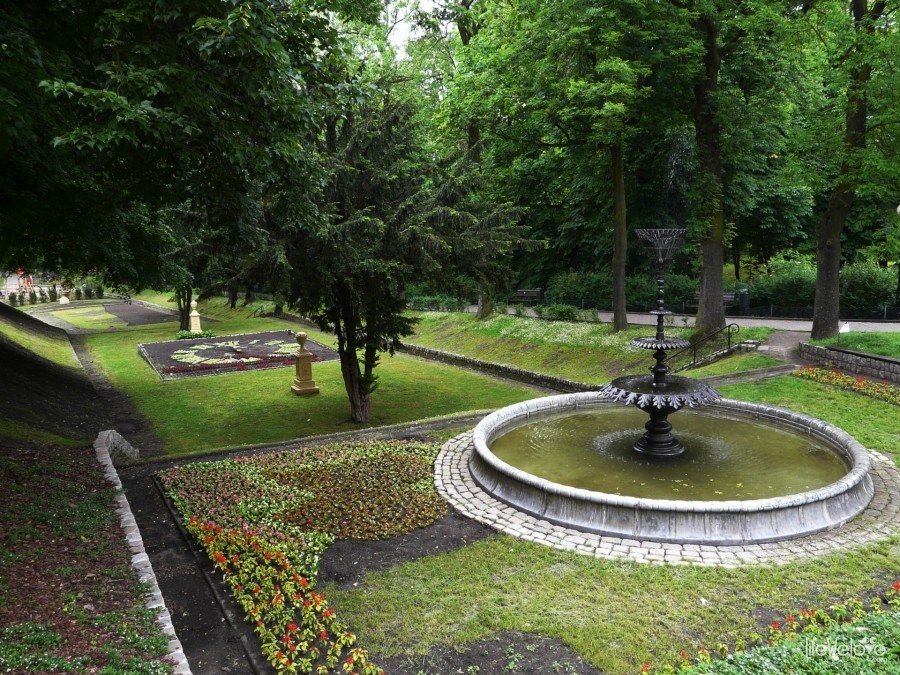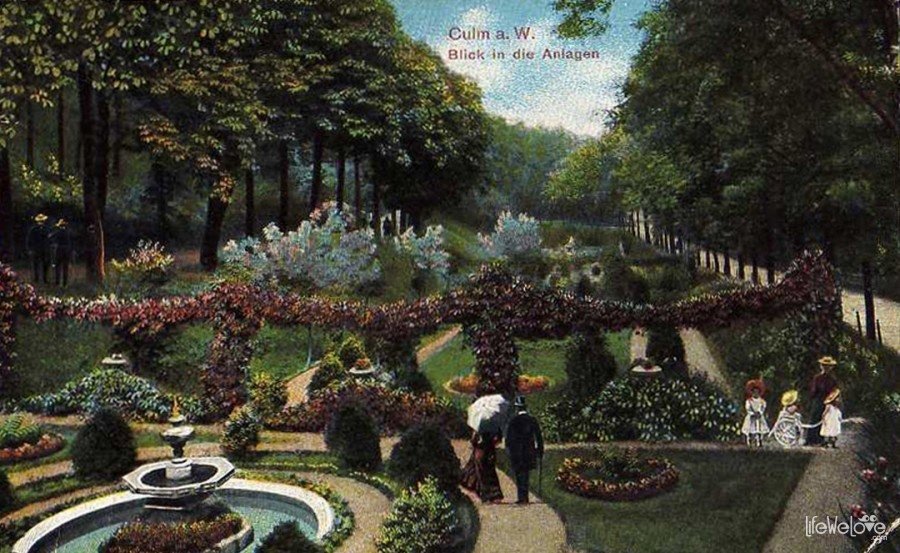 Virtual kisses
But if it ever happens to you to visit the city without your other half or someone close to you, there is no problem! The city council prepared a special bench, from which you can say hello and send your love live, grinning at the video camera mounted in front of you. The other person can see your efforts online on the city webpage.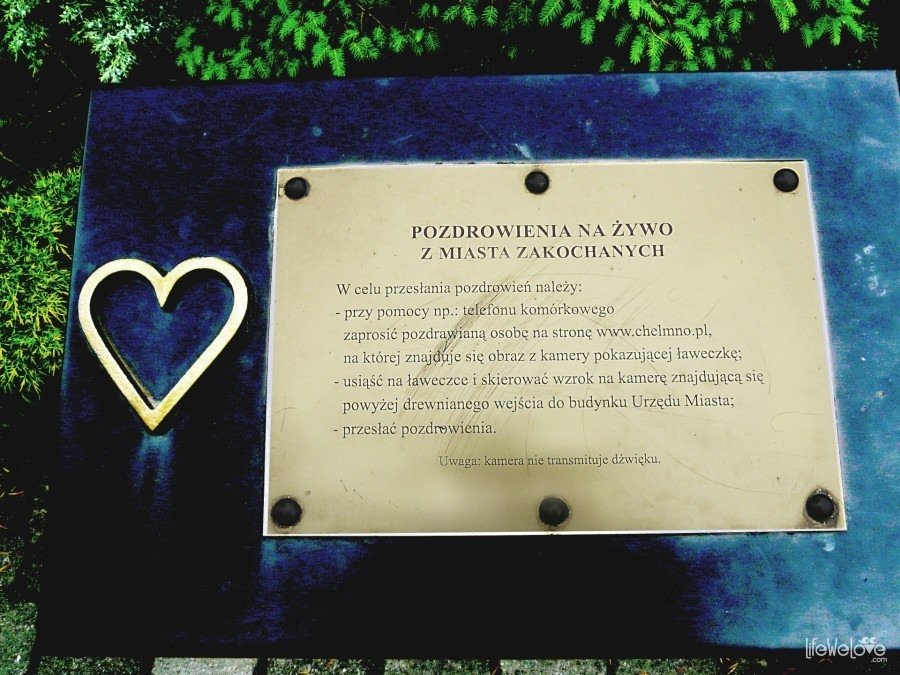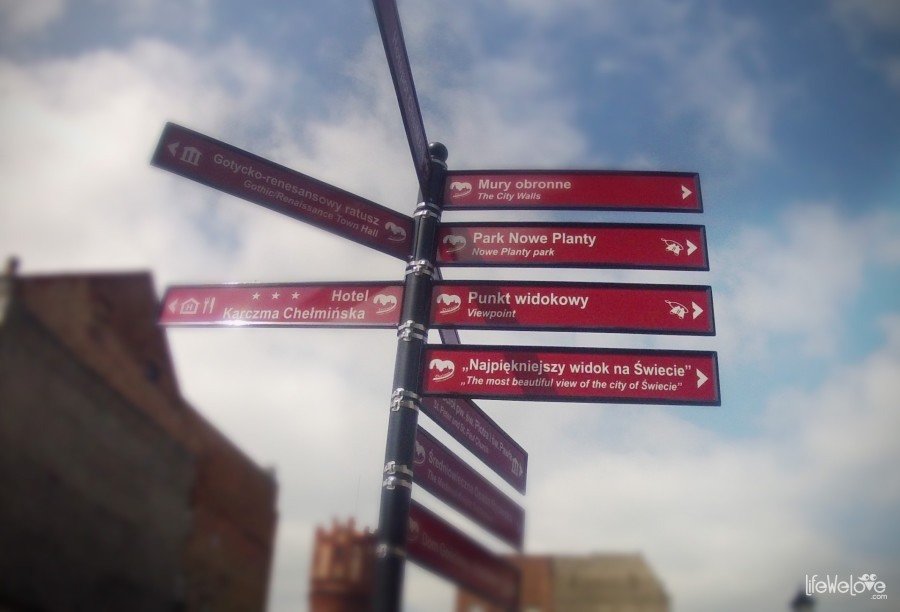 Map and localisation of monuments in Chełmno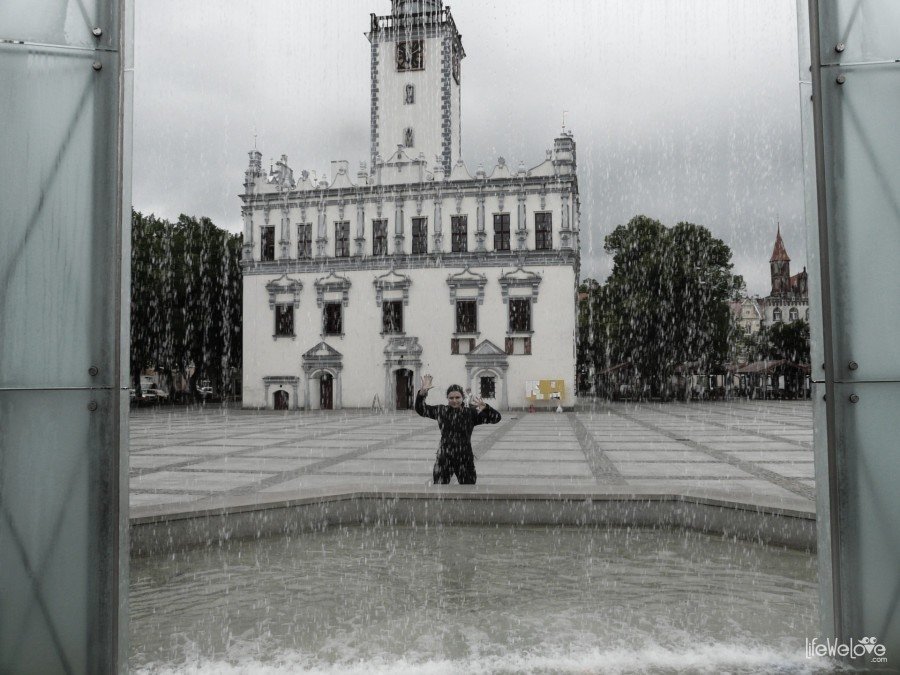 Where is Valentine?

Heart motif seems sweet, but also surprising to us. Why there is this Valentine's Day style all around? And the idea of making this amative atmosphere a symbol and commercial megnet of the city, where does it come from, we wonder. "Oh dear, don't you know that in our Church of the Assumption of the Blessed Virgin Mary the relics of Stain Valentine are kept?! February 14, 2002, they were displayed publicly again, after nearly 200 years!" – a lady from the museum in the town hall explains excitedly. Well, as the St. Valentine himself, or to be exact, a piece of his skull rests in here, it is not surprising that the St. Valentine's Day lasts here all year round. Especially, since the western festivity really did catch on in Poland and the 14th of February celebration please the residents and attracts crowds of tourists to Chełmno. We decided to find this local treasure and headed to the church. Well, and here is the problem, or in fact the local value. There are 6 historic churches in Chełmno and we did not immediately get to the right one…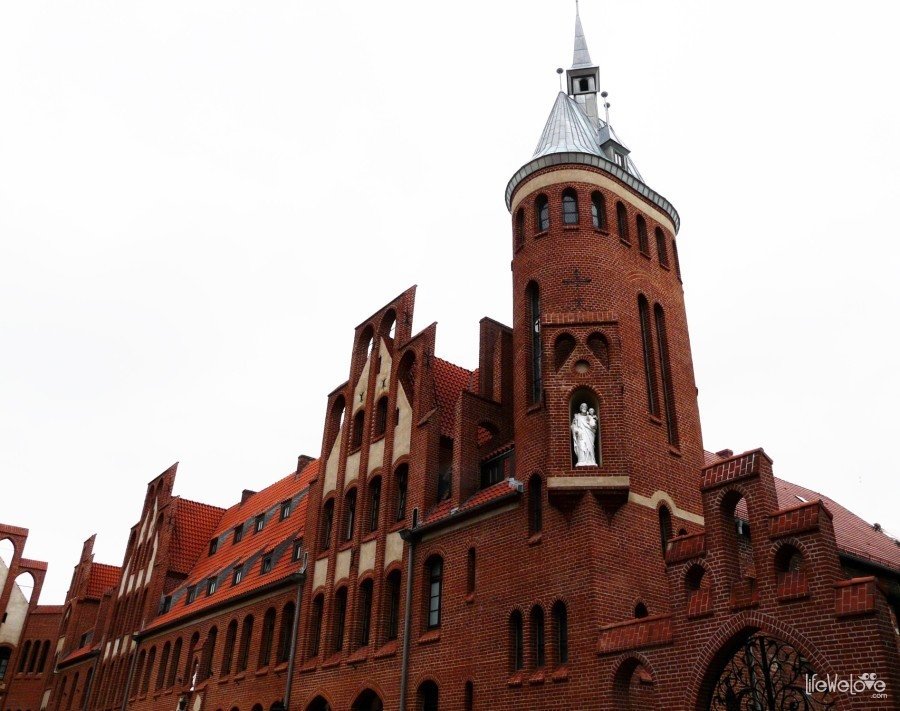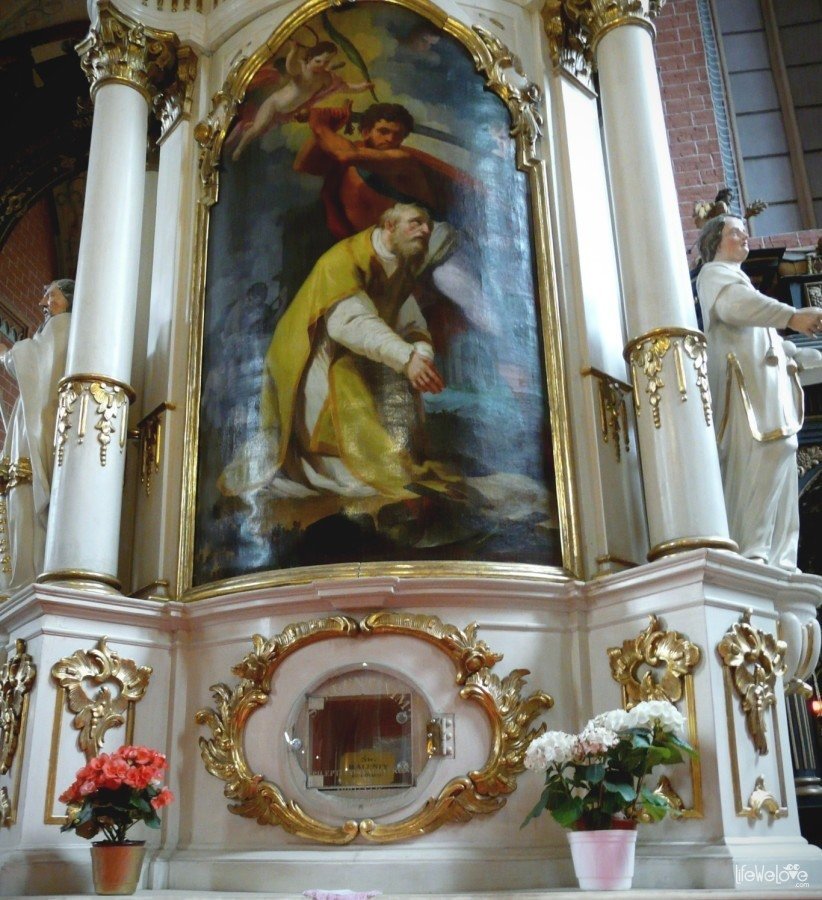 I went into the church and quickly gave up. In the splendor of sculptures, gilt and ornaments I could not find the relics. Joki was more determined and after a while, like a true treasure hunter, victoriously led me towards one of the side altars with the painting of this martyr. The picture presents the moment of our hero's beheading. As the legends proclaim, St. Vantine was punished for a good heart for young couples and performing marriages in secret, despite the prohibition of Emperor Claudius II Gothicus. The Roman emperor wanted to recruit young men to his legions, and as the longing for family reduced their effectiveness and dedication, he forbade them to get married. So right there, underneath this sad painting, so high that you can barely see anything, behind a thick glass and gold plate, officially the relics of St. Valentine are kept. The saint is said to be a doctor and a priest of the third century, today the patron of the seriously ill and in love. It is not to be verified by any nosy outsiders whether these remains are really inside the silver casket. I admit that I was somewhat disappointed with this crude presentation of the local treasure, but maybe it is for the better. While digging into the subject, I discovered that the remains of the unlucky Valentine are conserved and kept with pride in churches across Europe: in Ukraine, Ireland, Austria, Scotland, England, Italy, France and even in Malta. In Poland itself, the relics of the saint are in two more churches in Lublin as well as in church in Kłock. Poor Valentine was literally parceled out across the continent. Well, all in all, there is so much love, heart sweetness and crazy Valentine's Day celebration in the city! ;)