The route through the Croce Domini Pass in the Italian Lombardy region is one of those which you travel with pure pleasure, being able to enjoy the views without any stress. The road is not demanding and you won't find there any sharp and tight corners that have to be taken carefully one after another to the very top. For such experience, you should go, for example, to the Stelvio Pass, which is about 70 km to the North in a straight line from the Croce Domini Pass. The route we present today will let you rest from shifting down to the first gear on crowded bends and enjoy the enchanting Alpine landscapes in peace and quite.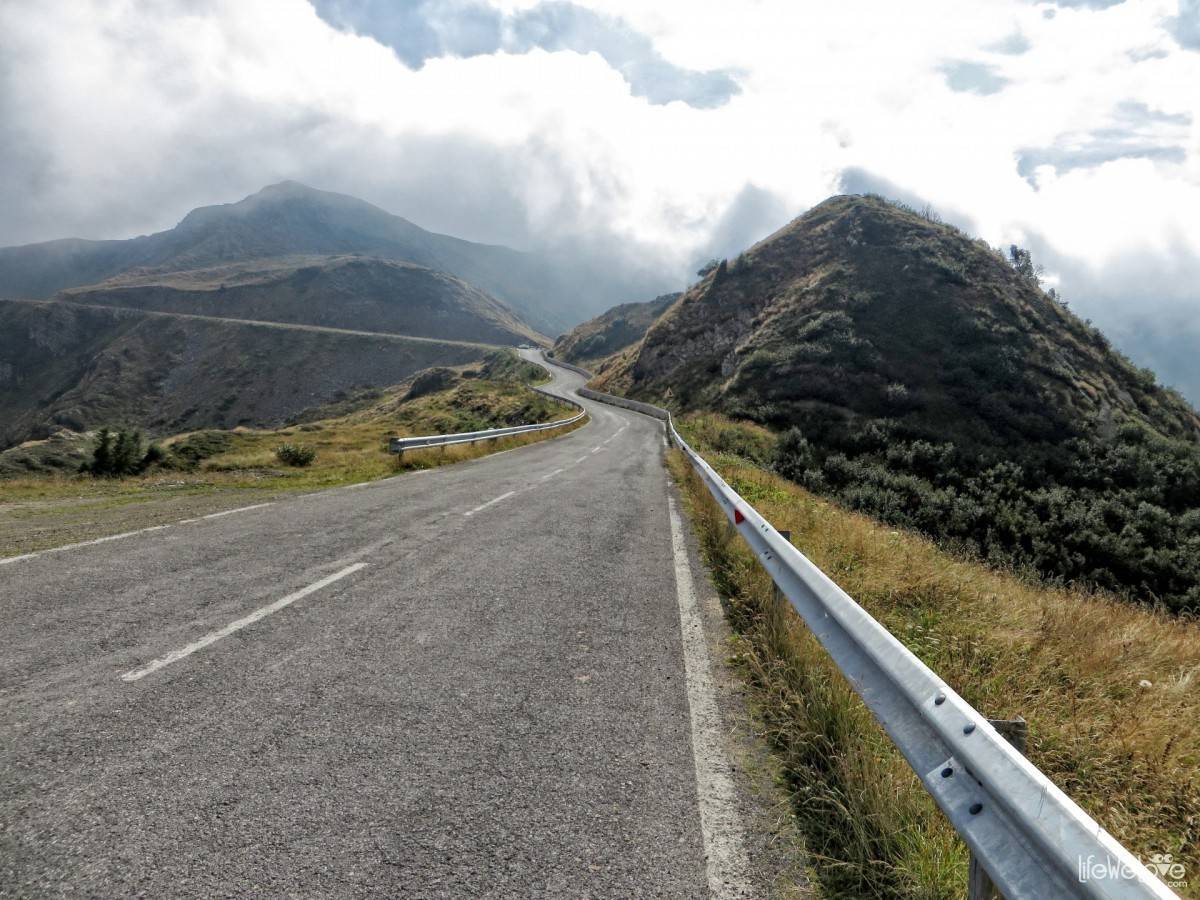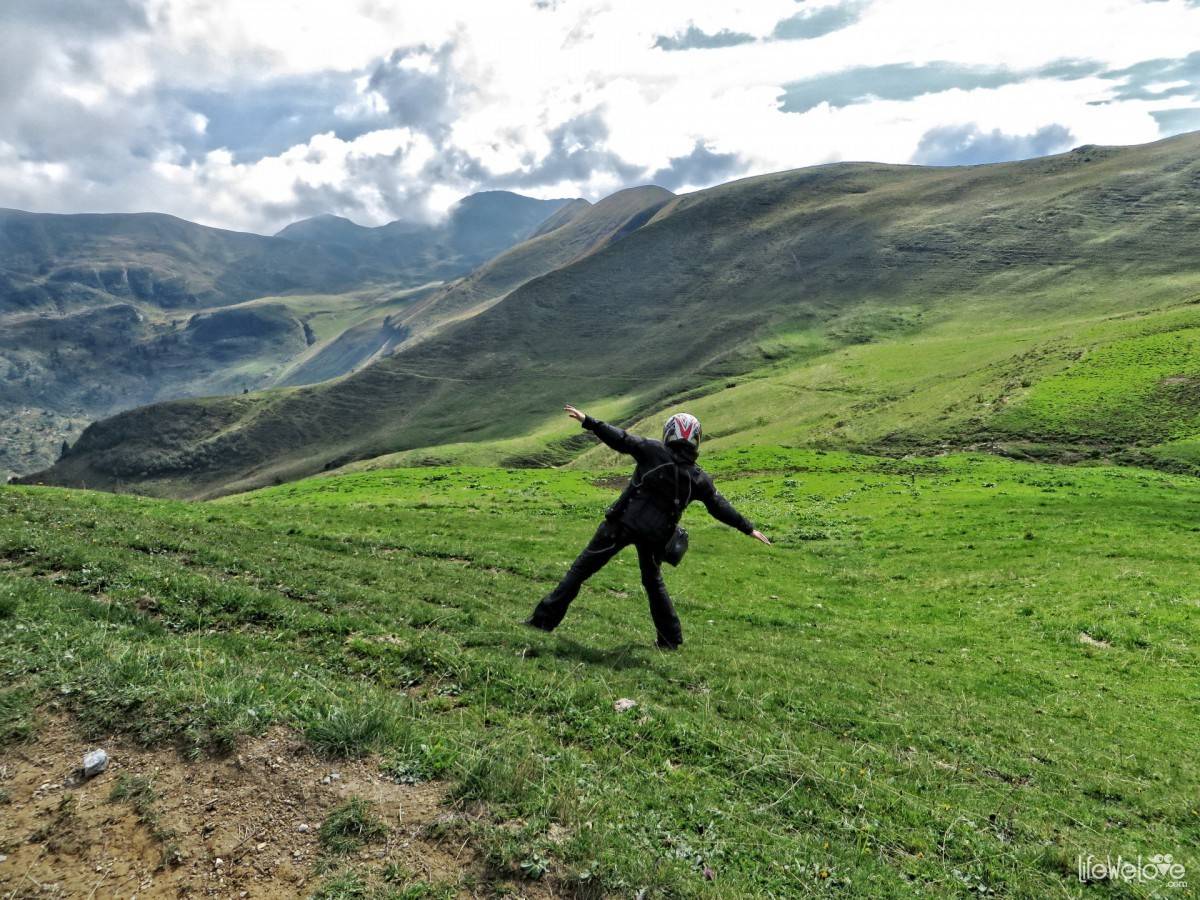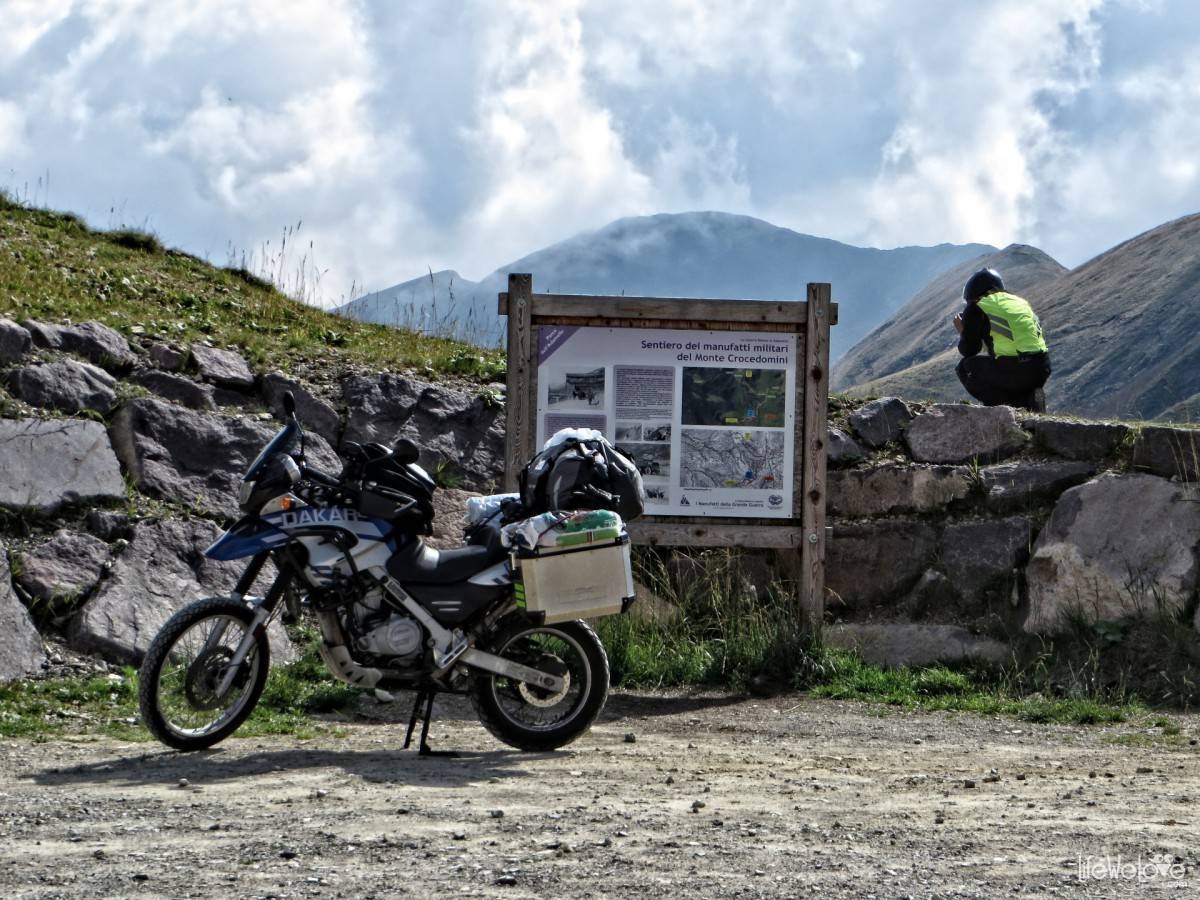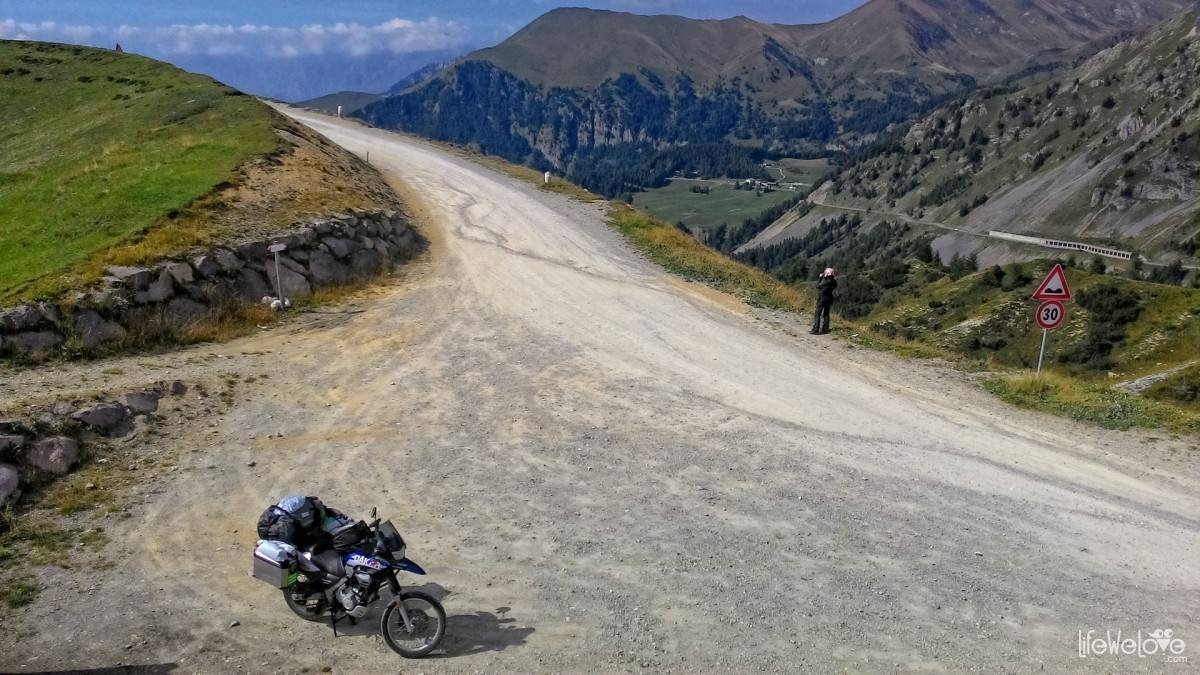 Coming from the North, the route begins at the junction of SP345 road with SP669 road. You can stop there for Italian coffe at the Rifugio Passo Crocedomini bar. It seems to be always full of motorcyclists and cyclists.. Roughly half of the road's surface is gravel, starting from this bar, then an asphalt of a pretty good quality appears. The non-asphalt part is not so difficult and even scooters and passenger cars easily deal with it. You will pass by a scenic Lake Lavena, popular for sport fishing.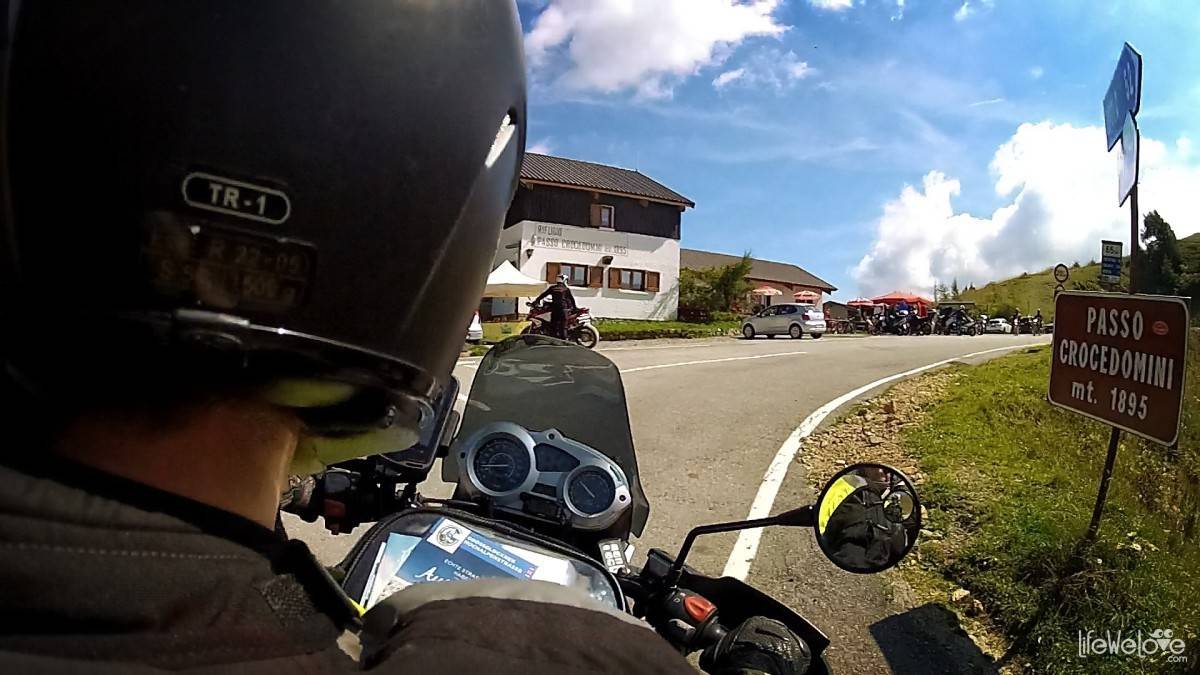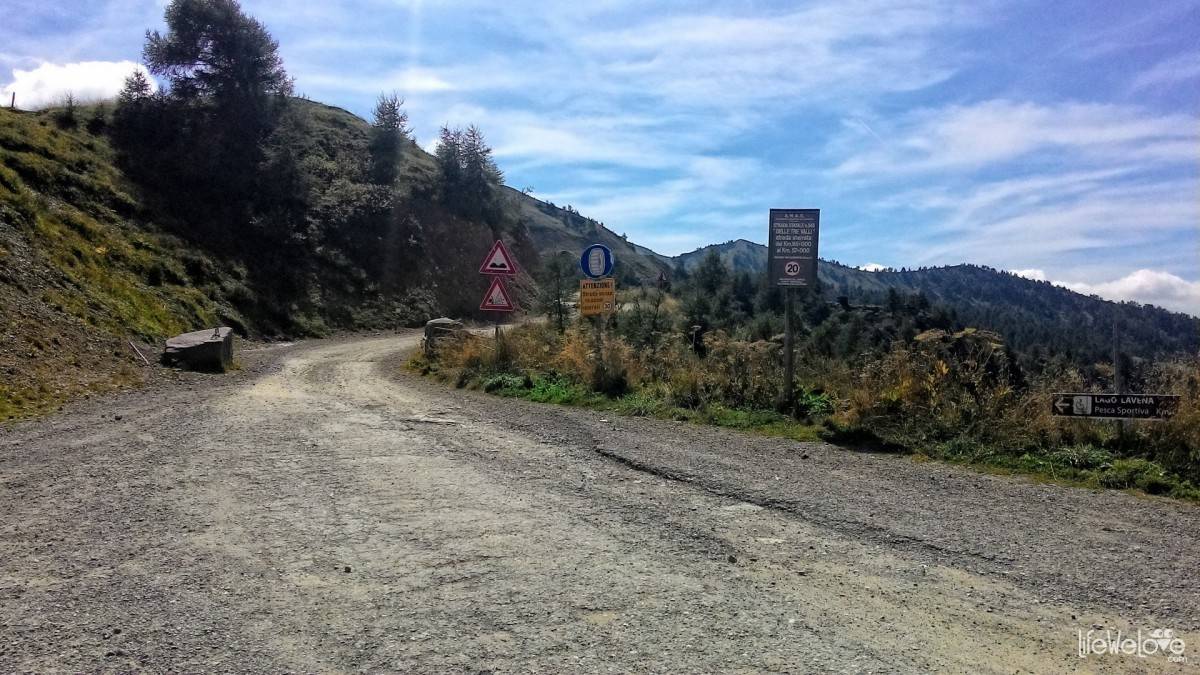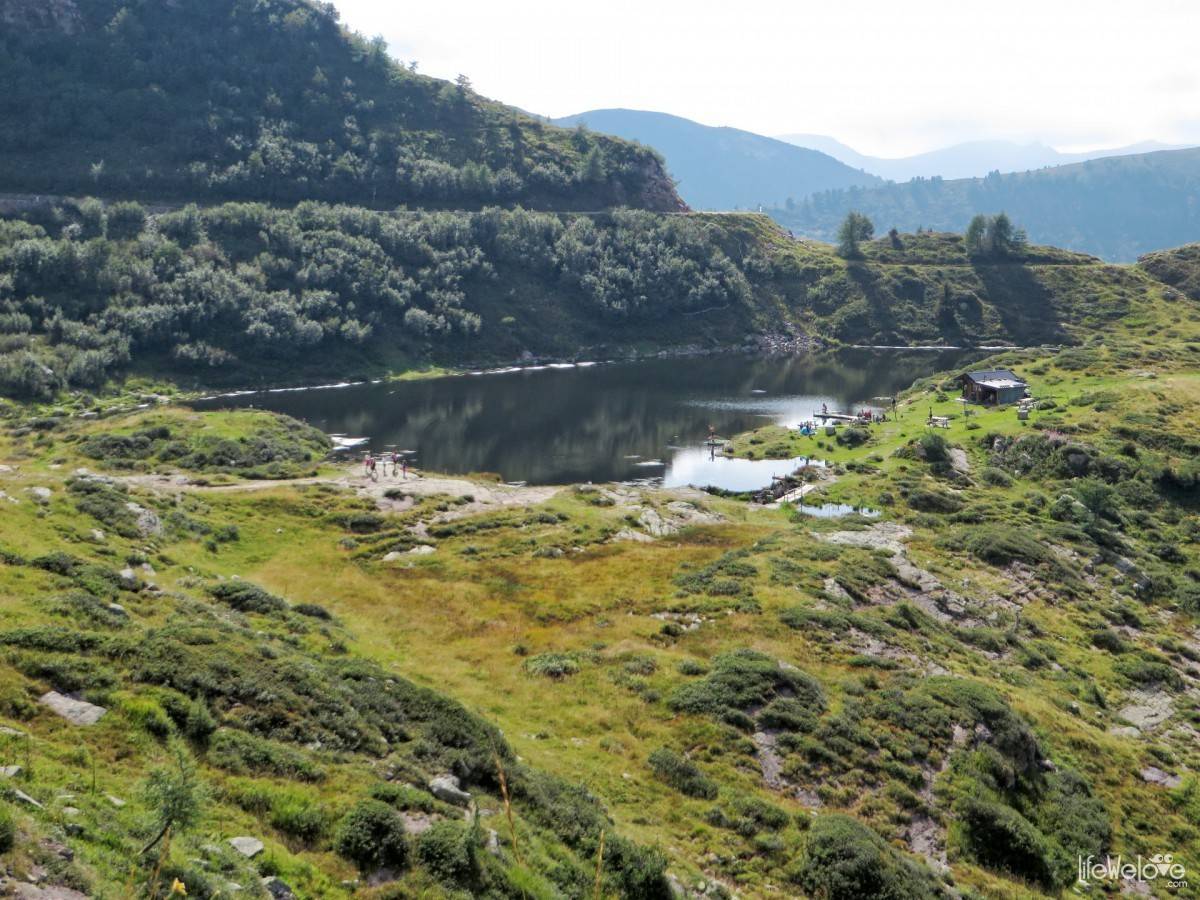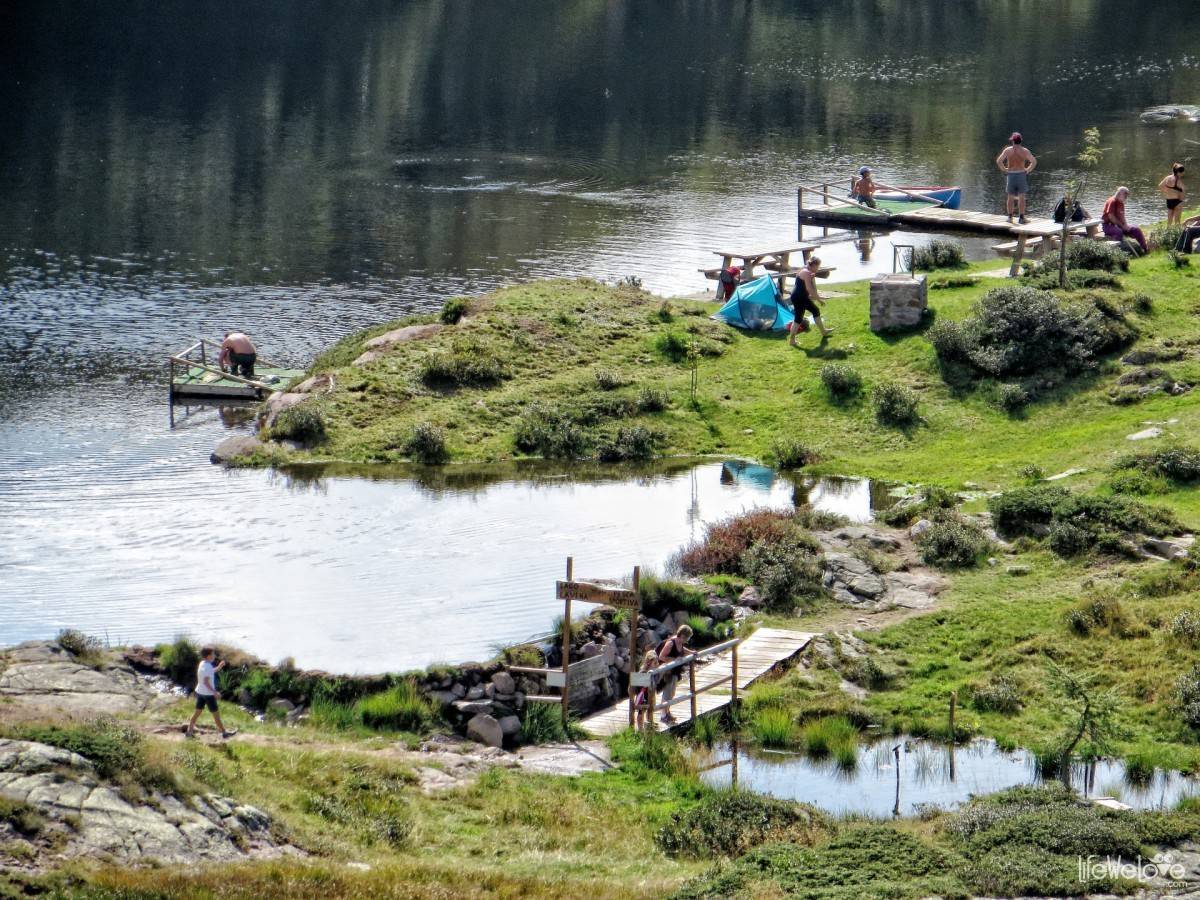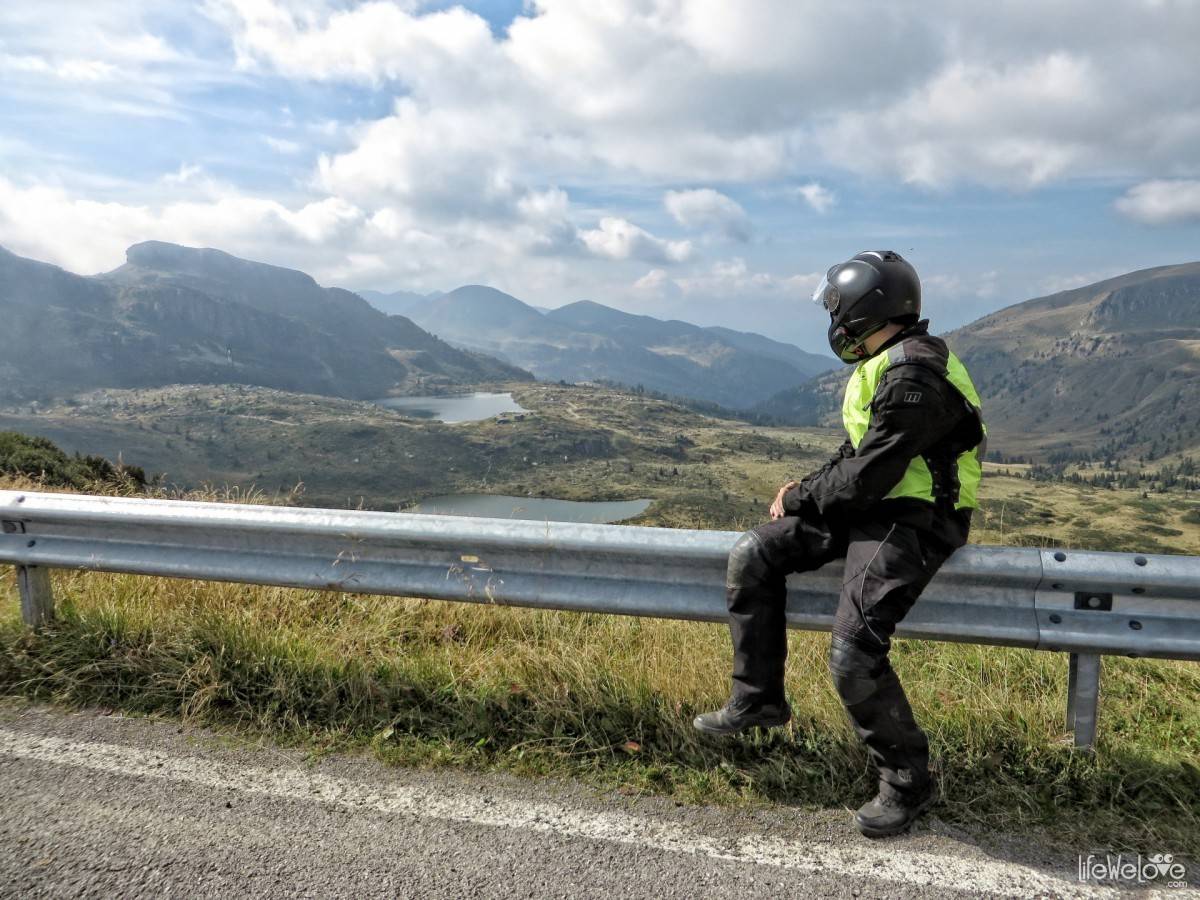 See the full gallery of beautiful routes in Italy
The route ends at 17 km of the road by the Maniva Pass, from where we rode further along the Baremone Pass, the most dangerous one we have ever taken. But it will be on spotlight soon!
Info about by the Croce Domini Pass
| | |
| --- | --- |
| Distance | 17 km |
| Start / finish | The intersection of SP669 road with SP345, bar Rifugio Passo Crocedomini / Maniva Pass |
| Surface | Half of the way sandy and gravel and the other half in asphalt of good quality |
| Accessibility | Usually is open from May to November |
| Hazards | Sometimes turns are over the caverns |
| Traffic | Small |
| Attractions on the way | Lake Lavena |
| Max altitude | 1 892 m a.s.l. |