There are magical places in Poland, created by human hand or nature. Colourful Lakelets (Polish Kolorowe Jeziorka) in Rudawy Janowickie, near Kamienna Góra, are the result of human intervention and mother nature's work. In the 18th century, there was a mine, which was abandoned after 152 years. The mine workings, rich in various chemicals, after some time were overwhelmed by water, which transformed them into something extraordinary and pleasant to look at.
On the green trail
An educational trail leads through the land of fairy tale lakes, allowing to improve your knowledge about each of them and the surrounding flora and fauna. The route takes about an hour and the lakelets are situated at different heights. Purple Lakelet is situated the lowest, at 555 m a. s. l. and the highest one, Green Lakelet, at 730 m a.s.l. Blue Lakelet lies at an altitude of 635 m a.s.l. Along the way, you can enjoy not only the phenomenon of flooded mine workings, but also the beautiful nature of the Rudawy Landscape Park (Rudawski Park Krajobrazowy).
There is a gastronomic point near by and a camping place, where you can light a campfire or use the grill.
Purple Lakelet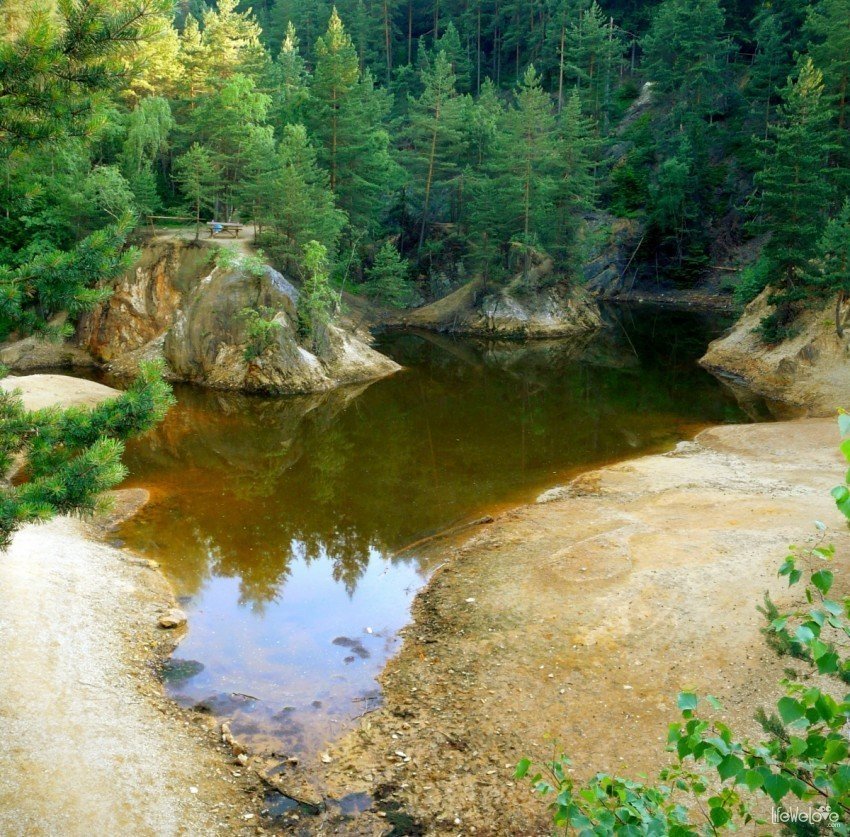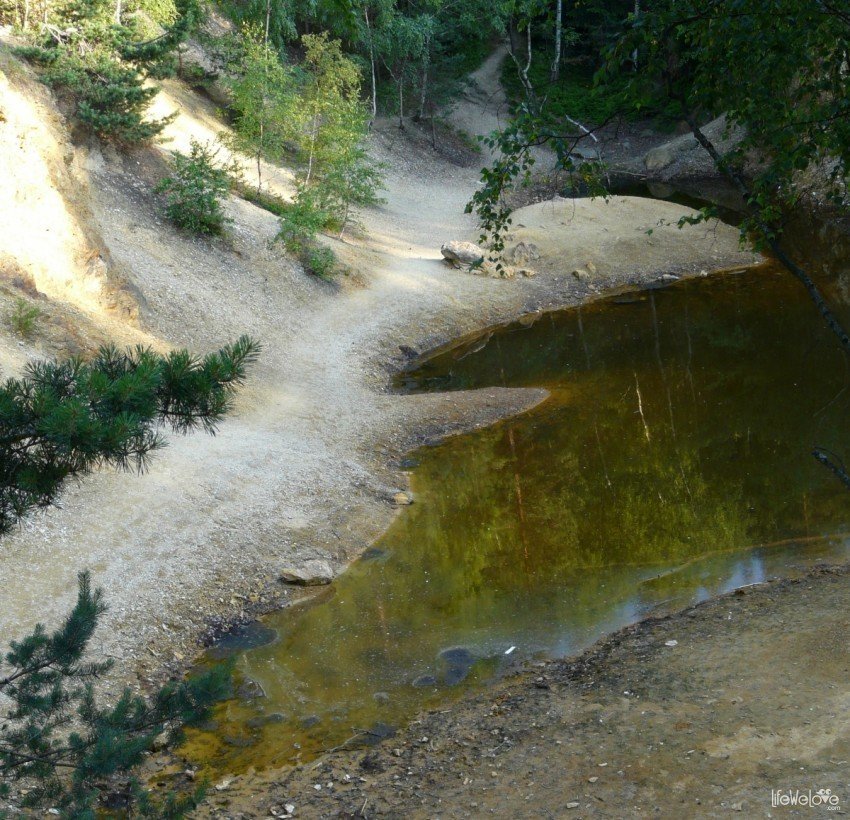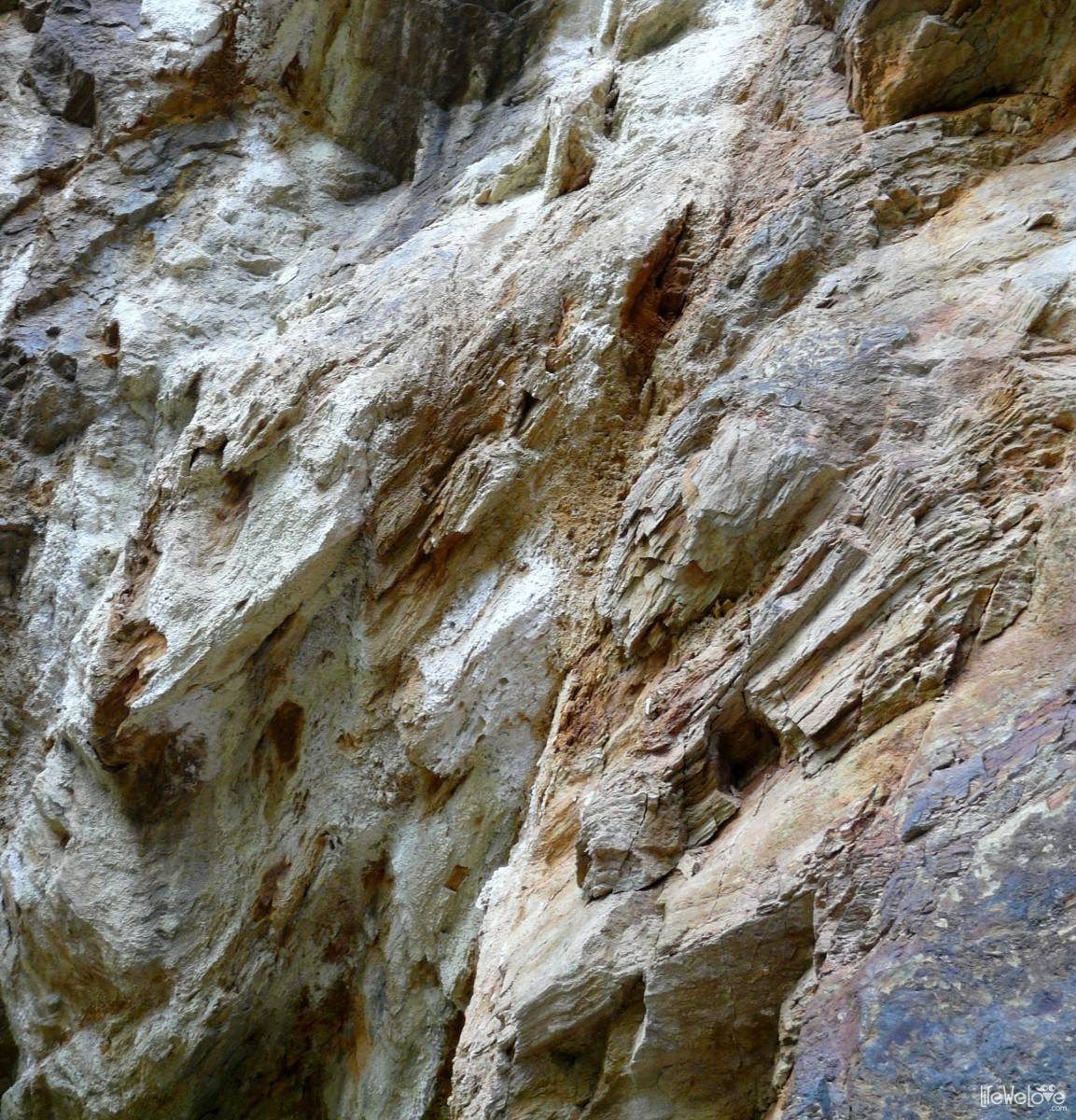 Blue Lakelet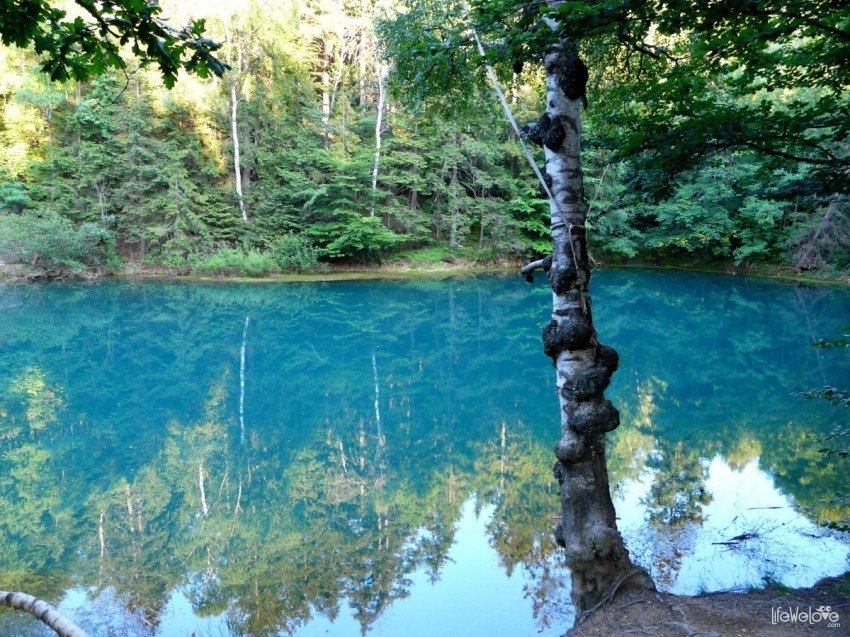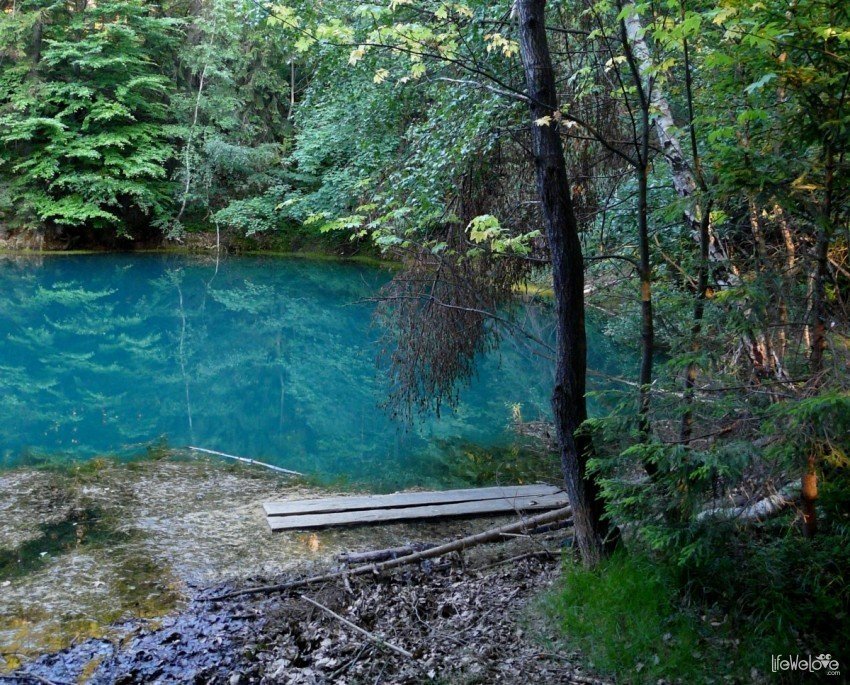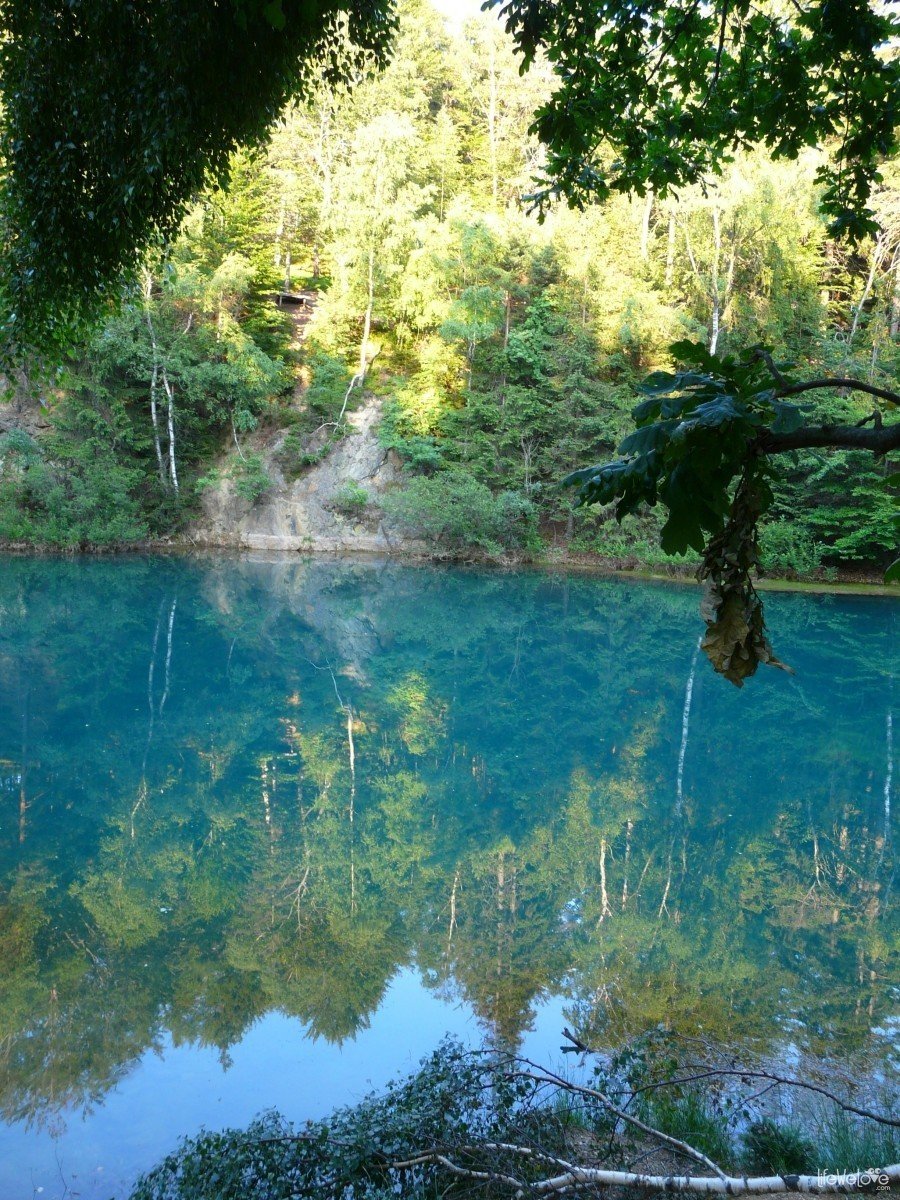 Green Lakelet
We were not lucky to see the green lake formed in the place of the third former mine "Gustav", because during the hot summers, sometimes it dries up completely.
Colourful Lakelets on the list of 7 new wonders of Poland
In the poll conducted in 2011 by the National Geographic Traveler magazine for 7 new wonders of Poland, the colourful lakes ranked in 3rd place. Interestingly, in the list they are the only work of nature.
The whole list includes:
1. Zamoyski / Kozłówka Palace, Lublin Voivodeship / Kozłówka
2. Garners in Grudziądz, Kuyavian-Pomeranian Voivodeship / Grudziądz
3. Colourful Lakelets, Lower Silesian Voivodeship / Rudawy Janowickie
4. Nikiszowiec, Silesian Voivodeship / Katowice
5. The Central Cemetery, West Pomeranian Voivodeship / Szczecin
6. The Holy Trinity Chapel, Lublin Voivodeship / Lublin
7. The Annunciation Monastery, Podlaskie Voivodeship / Supraśl
Colourful curiosities
Purple lakelet disappeared in 1997 after the great flood. After some time the water overwhelmed the excavation again.
Blue lakelet had been dried up in 1950 to resume mining of pyrite. The project came to nothing, and the place was flooded again.
Because of an acidic reaction in water of Purple Lakelet, there is completely no vegetation around it.
How to get to Colourful Lakelets
The Colourful Lakelets are located in Wiesciszowice and are part of the Rudawy Landscape Park.
GPS coordinates:
N50° 49′ 46.82″
E15° 58′ 24.56″