Just after enjoying the Montenegrin coast to the full, when heading towards Kotor, it is a good choice to take Lovcen National Park as your next destination. The route to the park from Budva, through Cetinje will certainly remain in your memory for a long time. The road slowly climbs up, revealing more and more beautiful views of the Budva Riviera and coastal mountain range of the Dinaric Alps. With every kilometer you get closer to the two largest peaks of Lovcen massif. The first one is Štirovnik (1,749 m a.s.l.), with military antennas, which is inaccessible to tourists. The second one is Jezerski Vrch (1660 m a.s.l.), with mausoleum of Petar II Petrović Njegoš – poet, philosopher and ruler of Montenegro in the nineteenth century. From there you can admire an amazing panorama of the entire park and the Bay of Kotor.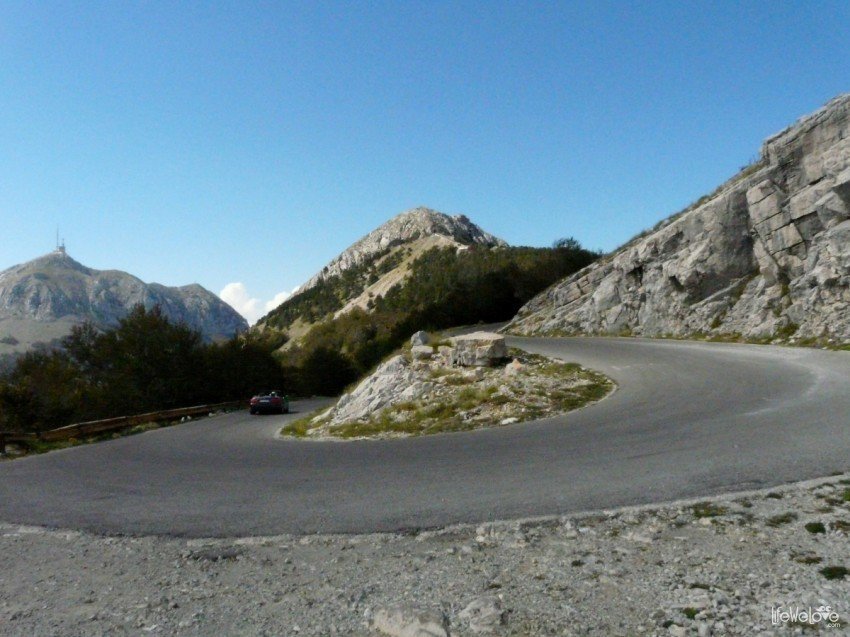 The road that leads to Jezerski Vrch is beautifully situated, embellished with numerous switchbacks and wealth of Lovcen National Park.
Feel free to watch film of our ride through the park, where the Mediterranean and alpine climate blend together, creating a stunning and very diverse land.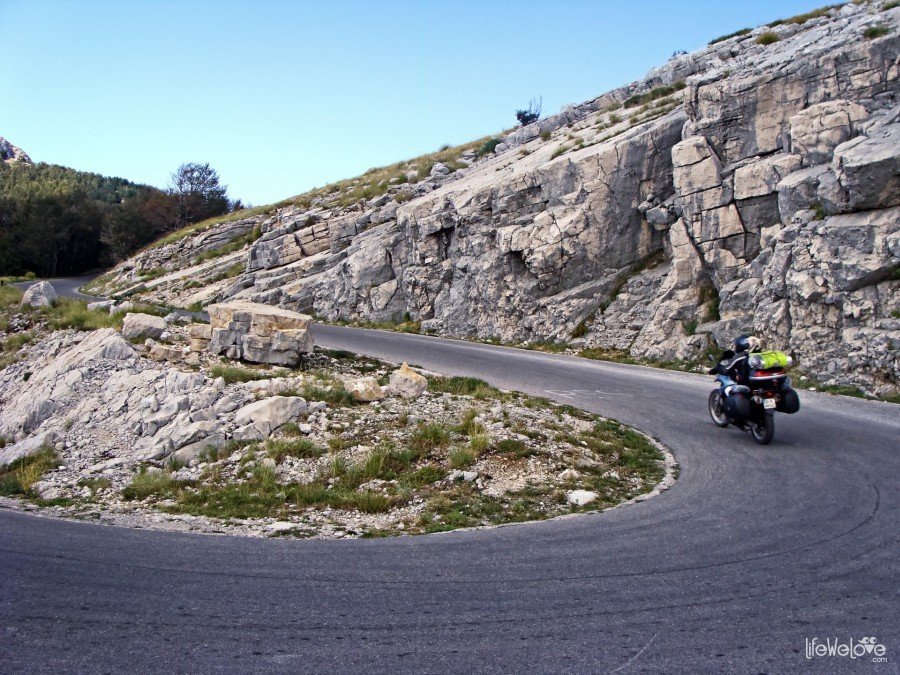 Lovcen National Park is for Montenegrins a place of spiritual, cultural and historical significance. The name of this country, Montenegro, origins from there. Dark woods overgrowing Lovcen massif, from a distance make an impression of a "black mountain" (Crna Gora). Lovcen is also a symbol of national identity, honour and dignity. It is then a must visit place if you want to get to know a cultural cradle of this beautiful country.
Info about the route:
| | |
| --- | --- |
| Distance | 50 km |
| Start / finish | Budva – Lovcen National Park |
| Surface | Good quality asphalt |
| Hazards | Crazy drivers on the road from Budva to Cetinje |
| Attractions on the way | Petar Petrović Njegoš's Mausoleum, caves, basin, interesting species of flora and fauna |
| Max altitude | 1 660 m a.s.l. |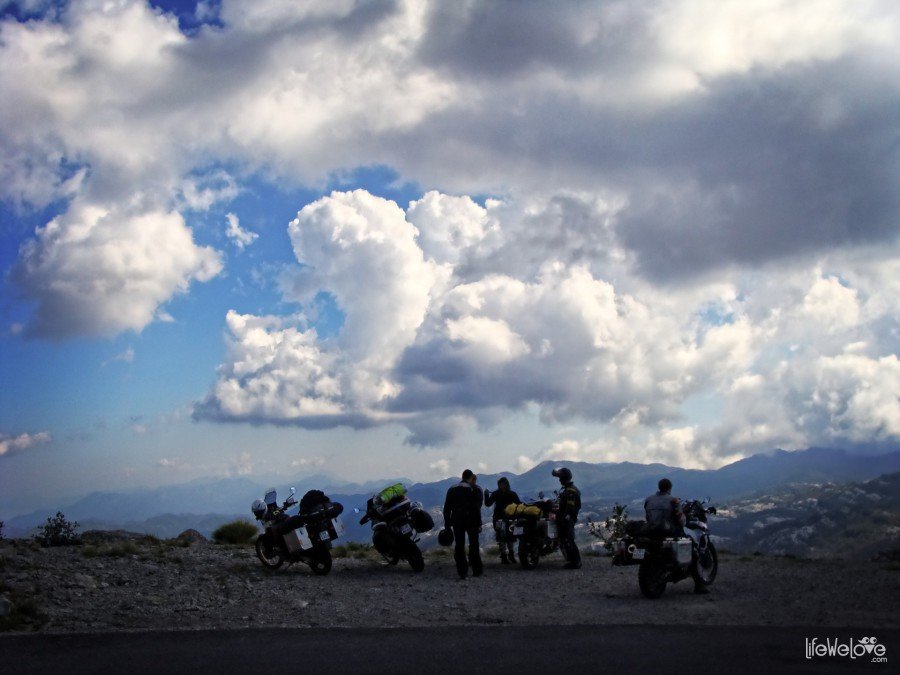 Hint: in the park in the village of Ivanova Korita it is worth to turn left, by the exit to the restaurant. From there, an interesting, narrow roads leads to the village Dolovi, where you can see buildings made of limestone. In the video above you can see it in the interval from 0:35 to 1:20. On the way there is virtually no traffic and it is very pleasant to ride. A few corners are really tight. Both the road and city Dolovi do not exist on the Google Maps, but you can localise them on the OpenStreetMap, which I have inserted below.
See more pictures from Montenegro »