Our journey through the Balkans was another 3-week escape from everyday life. Condensation of emotions. Fragment of the year that we remember the most. Unlikely to our first escapade into Europe, this time it was supposed to be more spontaneous, unconcerned, unpredictable. No scheduled accommodation, visits, "mandatory" trip points. But there was a sharpened appetite for adventure, more courage, faith in people and the momentum with the flow of events and intuition.
So let's go!
Info about the travel through the Balkans:
| | |
| --- | --- |
| The route | 11 countries: Poland >  Slovakia > Hungary > Romania > Serbia > Bosnia and Herzegovina > Montenegro > Croatia > Slovenia > Austria > Czech Republic > Poland |
| Travel time | 3 weeks: 23 August – 14 Spetember 2013r. |
| Route lenght | approx. 5 500 km |
| Total cost for 2 people | EUR 800 (including petrol) |
| Accomodation | apartments, campings, in the wild |
| Documents | Passport / ID, Green Card (obligatory in countries: Serbia, Montenegro, Bosnia and Herzegovina), European Health Insurance Card, Insurance Motorbike Assistance (roadside assistance, optional) |
| Currency | Slovakia: Euro (EUR); Hungary: Forint (HOF); Romania: 1 leu = 100 Bani (RON); Serbia: Serbian Dinar (RSD); Bosnia and Herzegovina convertible Mark (BAM); Montenegro: Euro (EUR); Croatia: 1 Kuna = 100 Jul (HRK); Slovenia: Euro (EUR); Austria: Euro (EUR); Czech Republic: Czech Koruna (CZK) |
Transalpina - Taming the Path of Giants

Sebeș, Județul Alba, România

The Table of the Giants (Masa Jidovului)

Masa Jidovului, Județul Sibiu, România

Urdele Pass

Rânca, Județul Gorj, România

Transfagarasan - 100 km of fabulous road in Romania

Bâlea Lac, Avrig, Sibiu, Romania

Balea Lake

Cascada Capra, Comuna Arefu, Județul Argeș, România

Poenari Castle

Cetatea Poienari, Comuna Arefu, Județul Argeș, România

The road from Budva to Lovcen

Lovćen, Cetinje, Montenegro

The city Dolovi

Lovćen, Cetinje, Montenegro

The map of the road from Lovcen to Kotor
The route to Sveti Jure

Sveti Jure, Biokovsko Selo, Chorwacja

Pag

Pag, Croatia

Statue of Rocky Balboa in Zitiste

Rocky Balboa, Zitiste, Vojvodina

Sunny Ranch

Sunčana Reka Recreation Centre, Mali Zvornik

Mausoleum at Gucevo Mountains

Gučevo, Banja Koviljača

The road From Lake Piva to the Monastery of Ostrog

Pivsko Jezero, Plužine, Czarnogóra

The Valley of Olt river

Brezoi, Vâlcea County, Romania

Bradisor dam

Brezoi, Vâlcea County, Romania

The Groapa Seaca pass

Brezoi, Vâlcea County, Romania

The valley of Jiu river

Brezoi, Vâlcea County, Romania

The Monastery of Ostrog in the Rock Cave

Manastir Ostrog, Danilovgrad, Montenegro

Stari Bar

Stari Bar, Montenegro

Kotor in Montenegro

Kotor, Montenegro
Slovakia: next-door treat
Slovakia is 6 times smaller than Poland, but as many as 61 percent of its area is occupied by mountainous terrain, thanks to which the road is nice and scenic. Coming from Bielsko-Biala we deliberately chose a route around the High Tatras in Slovakia, with the Liptowskie Lake on the way, called the Liptovsky Sea (Liptovská Mara). Tourist resorts are not overcrowded there, prices attractive in smaller towns, especially out of season, and contact with locals is very easy for Poles because of the similar language. In the village of Stola we found apartment for the price of 10 euros per person, in addition, managed by a very friendly Mrs ex-teacher, who took care of us like of the bunch of their pupils. ;)
| | |
| --- | --- |
| | In Slovakia, in small towns even during the season you can find apartments for about 10 euro per person |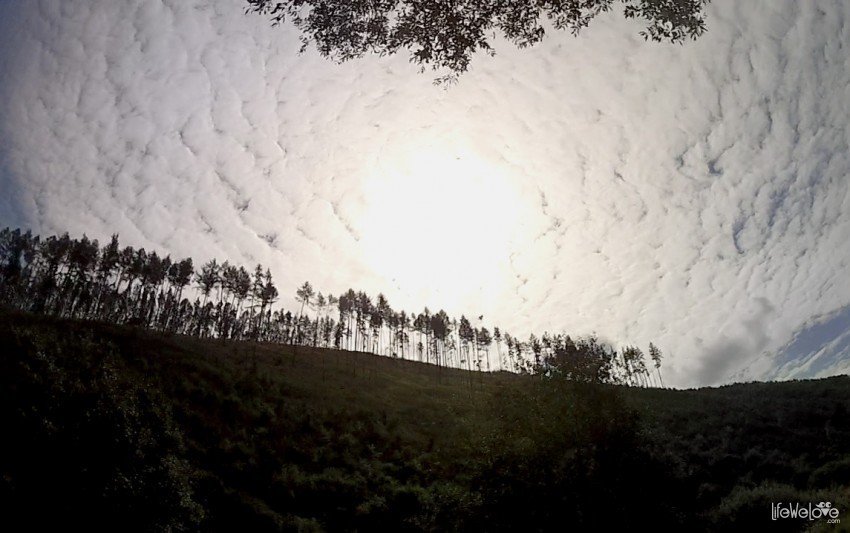 Hungary: flat, but tastily
On day two, we entered Hungary, where it is quite the opposite – mostly lowlands and plains, few forests, landscape strongly transformed by man. Therefore, to Hungary tourists usually go to try its famous cuisine, stews, to see beautiful Budapest and Central Europe's largest lake – Balaton. We go from Slovakia in a straight line to Romania, so what we remember most from Hungary is meandering through the city, around which some new railroad tracks were being laid. And Joki's optimistic idea to follow  some car with Romanian registration, since our GPS does not catch in all of this. "They must be going back home, so let's just stick to them, they will certainly lead us to Romania!" – he concluded. After some time sitting on the backside of Romanian drivers and seeing that our route begun to take the opposite direction on a GPS map to the intended one, we dropped the cunning plan. Fortunately, some very kind Hungarian workers saved us from the opression. After seeing us passing by over and over again, they just got in the car and drove two blocks away to show the way out of this city. It was not clearly marked, probably known only to the locals. Conclusion? Ask people and you will be saved. ;)
| | |
| --- | --- |
| | A shared apartment in Hungary in small towns can be found at price of 10 euros per person. |
| | It is said that those, who have been to Hungary and not tried the famous stew or langos, which is a kind of a pie treat, they have not tasted this country at all. In a restaurant we were offered menu that seemed to be specially designed for foreigners. The original prices were crossed out and higher quotes written by hand next to them. The essence of elegance indeed. See exemplary prices in Hungarian restaurant in forints. 1 euro equels about 307,5 Hungarian forints. |
Romania: wild and folksy
What do you know about Romania? What do you associate it with? Gypsies? Dracula? Poland 15 years ago? We also had just a blend of associations, overheard stories, recent raptures of our friends.  We wanted to confront it all with reality. Not to mention the key elements of the expedition, which were the two most famous motorcycle routes in Europe: Transalpina and Transfagarasan.
In the city, suddenly out of nowhere little gypsies appeared. Well-trained, asking for money in the language adequate to our registration. We prepared for such situations and had filled our tank-bag up with sweets. Roma people originate from India and although they are now the largest minority in Romania, Romanians themselves, from what we observed, usually do not like them and chase when they are on their way or surround tourists. In general, Romanian cities do not differ significantly from the Polish ones. From time to time you can see contrasts – expensive luxury cars by the hotels, and a shabby-looking district a little further.
Outside the cities, it is a fairytale. Perhaps it was this mysterious, foggy climate, folklore with mountains in the background, scenery as if time stopped in the villages. All of that made us feel we were in a dream of childhood adventure, when you could always approach (and smelll ;) ) a traditional farm in Polish villages. The ones with a few cows, pigs, a flock of chickens, plow in the field, bundles of hay, headscarved women carrying brushwood. The air was crisp, the landscape beautiful and mountainous.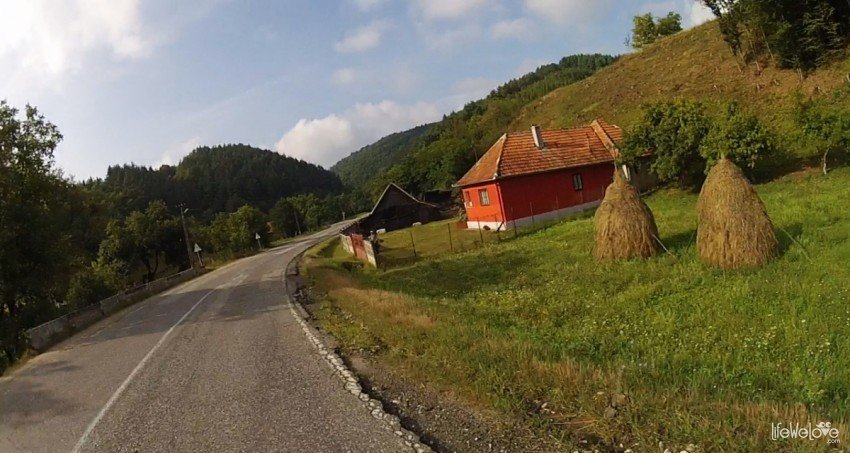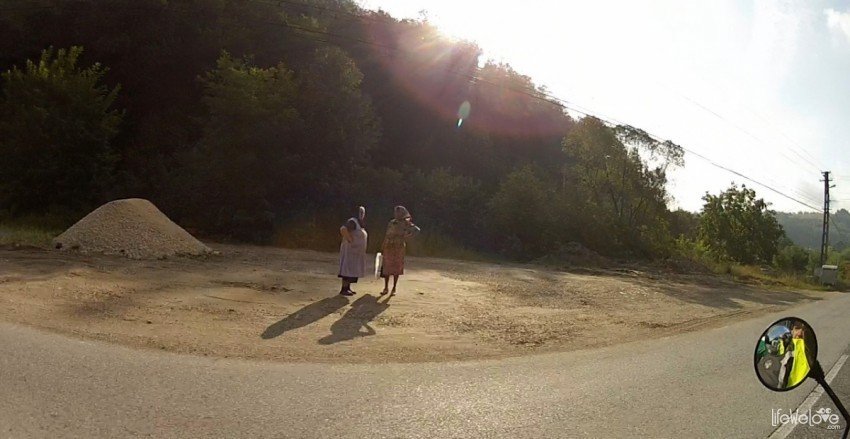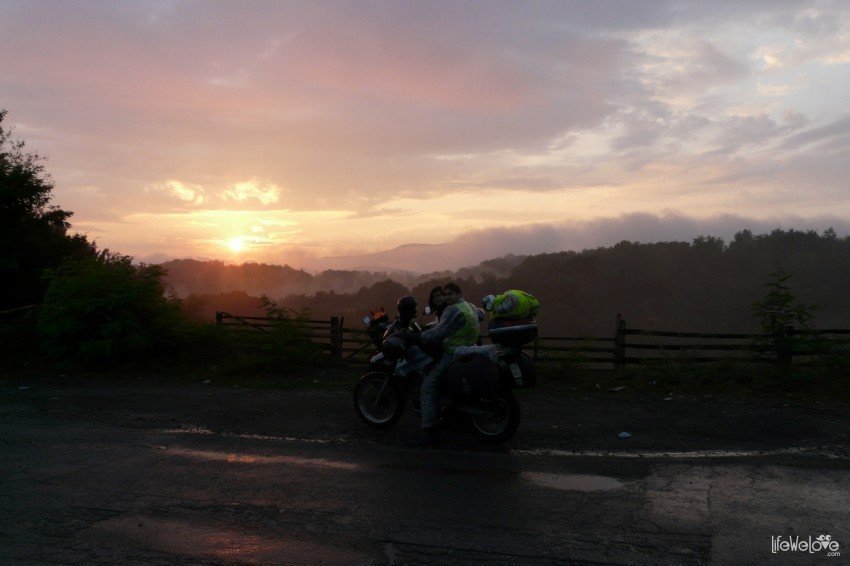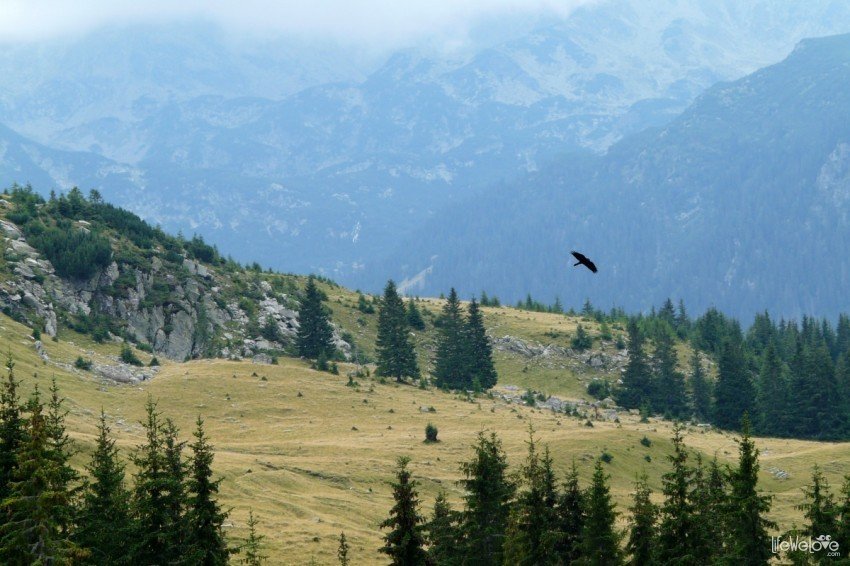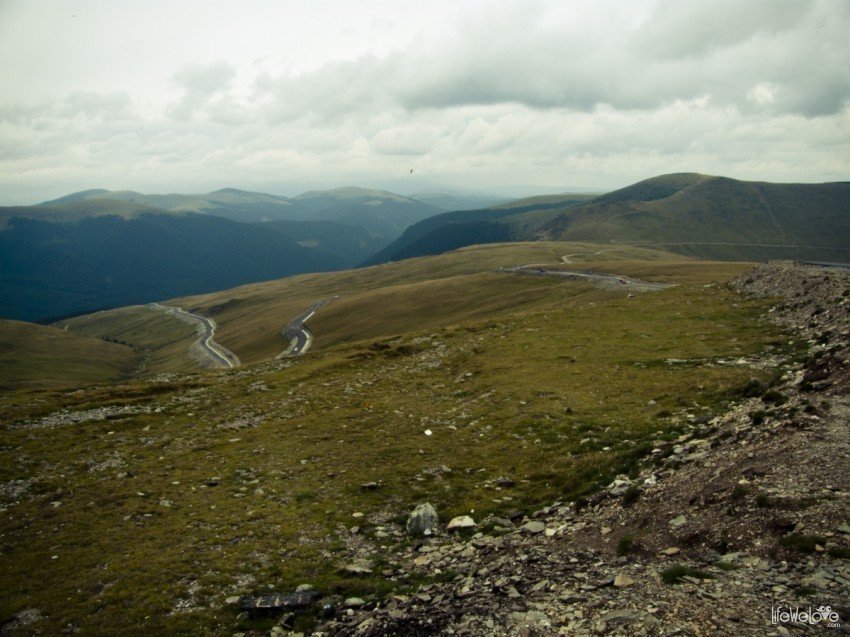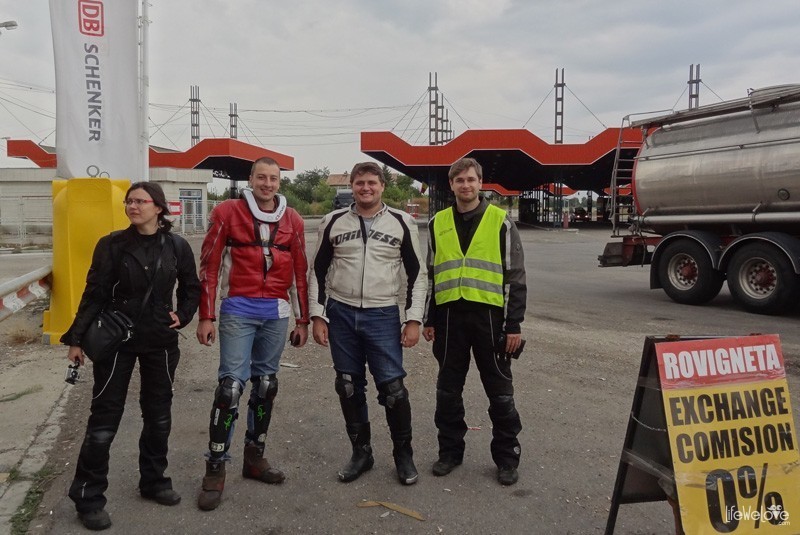 On the Romanian border we were steered away from an unnecessary purchase of vignettes by Romanian motorcyclists. The guys were very welcoming, friendly and immediately gave us some good piece of advice and guidance. Now we can share with you their tips regarding refueling in Romania:

avoid Lukoil and Rompetrol gas stations because after refueling there you can feel much less power in the motorcycle and more shots from the exhaust;

absolutely don't tank in small, "independent" stations, they are the worst;

stations of the middle class: Petrom, OMV (some dopant of water may appear in the fuel, but it depends on the actions of staff);

recommended stations: MOL, Agip.

If you are looking for some cheap room, it's worth to get to village and ask locals about some places to crash. This way we found a 6 beds room with a bathroom, totally unmarked, unofficial, but you could see it was prepared for comers like us. It costed around €5 per person. Our bikes were parked in a shed at the back of the house, with no locks, on the open space. Nobody touched them.
The fear on the ridge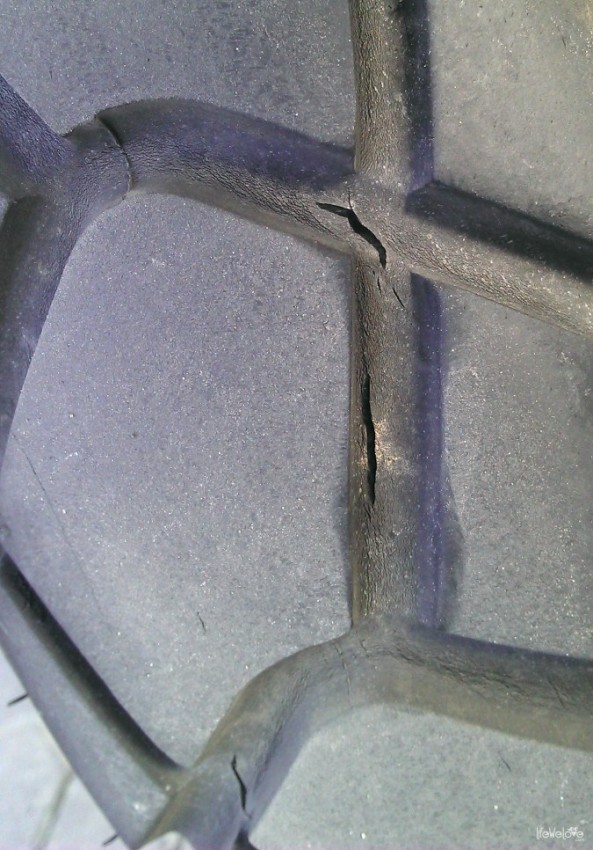 The weather didn't spoil us. Sometimes we had to go in the rain. But it didn't worry us at all. Everything seemed to match. The mist over the mountains, sometimes rainbows and glimpses of the sun. The smell of the air, so characteristic after the rain. It was really all right, when all of a sudden … our rear tire started to crack. Oh come on, it was bought a week before we started off! Yes, we admit it was of an average price, from an average manufacturer and we didn't hope for many seasons with this product, but turning out to be such a shicer after one week really disappointed and anger us. Mitas, renamed since then on Shitas. The tyre was basically splitting in severel spots! And this is how we were reaching the highest route in Romania, the wild Transalpina. On the wet, slippery road, 2,000 meters above sea level, through the fog, somewhere over the abyss. We tried not to think about it. There is so much ahead of us, we must survive!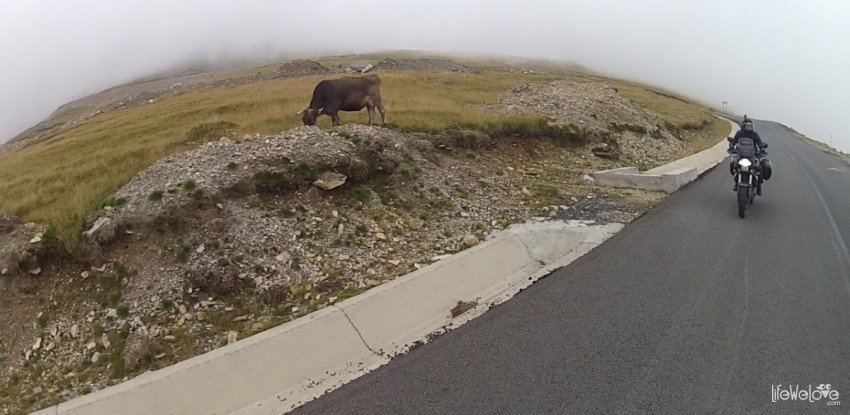 For the rescue to the "capital of enduro"
We made it! We came out of the haze to the village of Rance. City recently. Only freshly placed cottages, restaurants, pensions. Commerce successfully climbs the route to stop all enthusiasts of Transalpina for a little longer. With help of the rain and cracking tyre it's not difficult. We chose a restaurant with large terrace and view to the mountains. Something that we needed to relieve stress.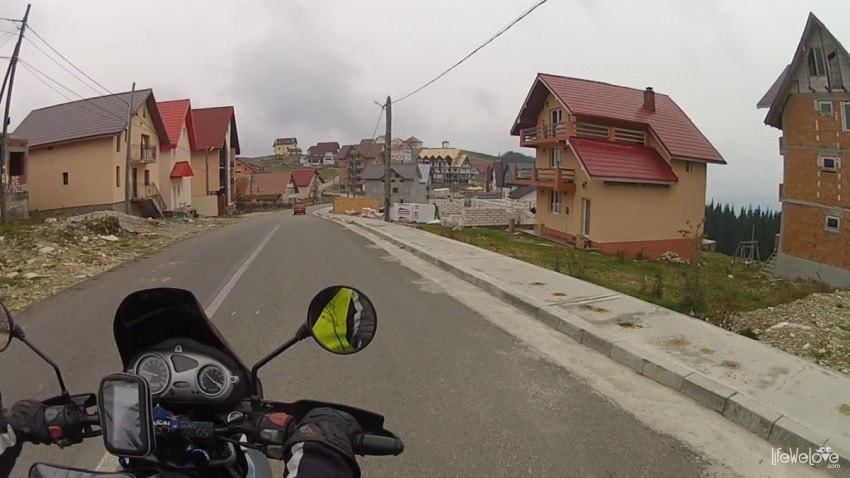 Waiter was delectable, covered me with a woolen blanket and offered plenty of specialities and additions to these specialties (and to our bill by the way) and a room at a promotional price. At a time when it was raining heavily and we lugged our trunks into the room, the discounted price was no longer valid. Not nice. Perhaps is was because the moment before I had blown the gaff, was so tired and vacant that I paid this nice man for our dinner in euros instead of Romanian leis, which was three times more (!), not forgetting about a fine tip for such a fine service. Probably he considered us to be some reach kids, who sleep on the cash and some promised discounts seemed be totally unnecessary. I obviosuly was unaware of my mistake until Joki looked into wallet and showed an empty compartment for euros. I got hot flushes. I realised that our budget for the next few days of the expedition was calmly resting on the bottom of the pocket of the lovable waiter with a twinkle in his eye. But fortunaly, it was not a bad, wicked man. After a psychological conversation with the waiter, the situation was brought under control, the currency corrected. And the good thing was that we could talk to locals and be advised what to do with our tire: "No other way, you have to go back to Sibiu. Enduro events take place there, so where to find the tires if not there?".
In fact, it was all supposed to be different. We intended to go straight to Serbia to have more time for rest in Montenegro, but with such a tire our trip could end at any time, we had no choice.
Today we know is was meant to be this way. If not Shitas, all the memorable events that added extra colours to the whole trip would have never happened…
We wouldn't have ridden through a picturesque gorge, where emotions were intensified by a pack of wild dogs chasing us from a car park.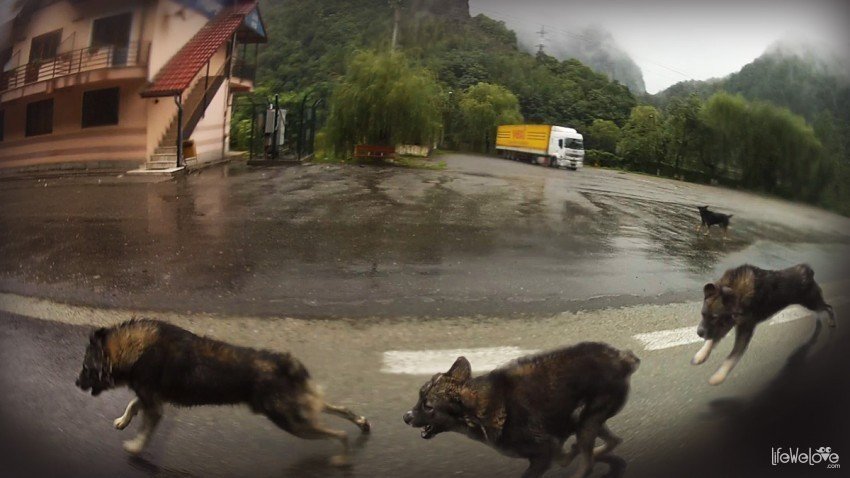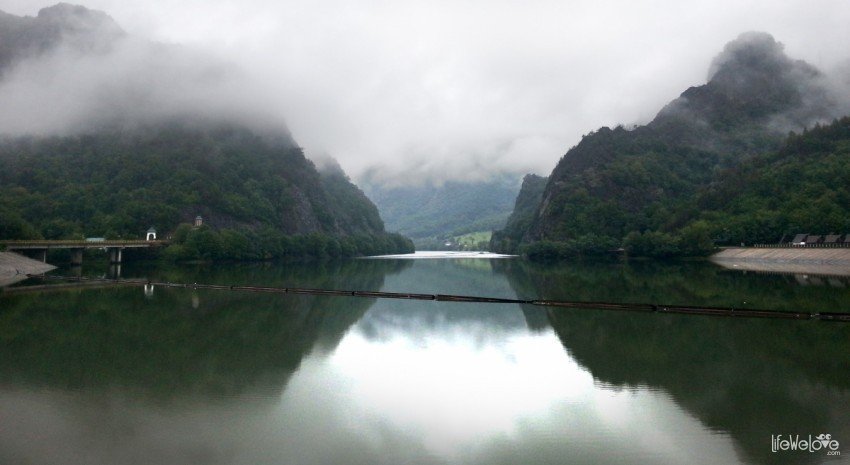 We wouldn't have got to a non-existing motorbike shop in Sibiu, the city introduced to us by some Romanians as the "capital of endure", all covered by rain (but not soaked as we did use our self-assembled motorcycle waterproof clothing) to find out that in the entire Romania they do not have a tyre for us. That's right, after a few hours of driving in the rain, with the tyre splitting apart, we reached the place where the desired shop was supposed to be, but it turned out to be a store offering only equipment for cars. The shop's owner really wanted to help us, he called all producers and distributors he knows, but unlucky the motorcycle season was already over and even in Bucharest no one could help us.
If not the "Shitas" we also would have never ended up in the very charming and bizarre pension in Sibiu, the peculiar land of dolls, puppet clowns and ribbons (about EUR 13 per person for one night).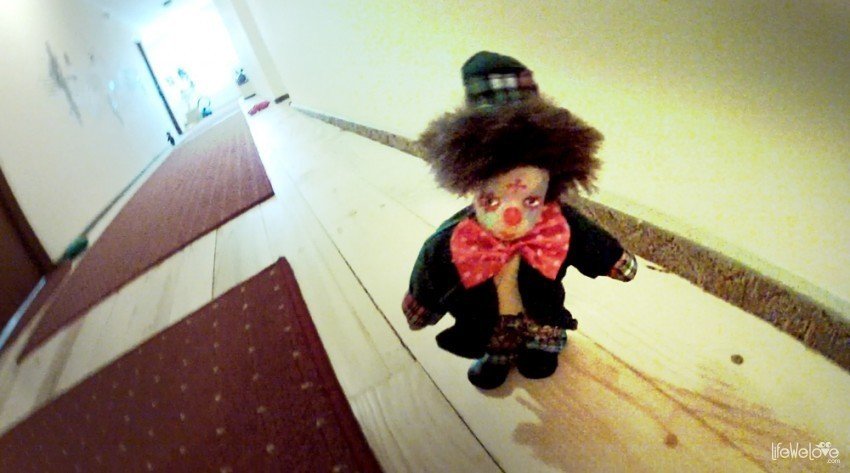 Owww, we wouldn't have seen the beautiful Transfogarian Road in the Fagaras Mountains! The misty dragon chasing us through the road meanders, wild horses and donkeys grazing on the green slopes. We wouldn't have made this film.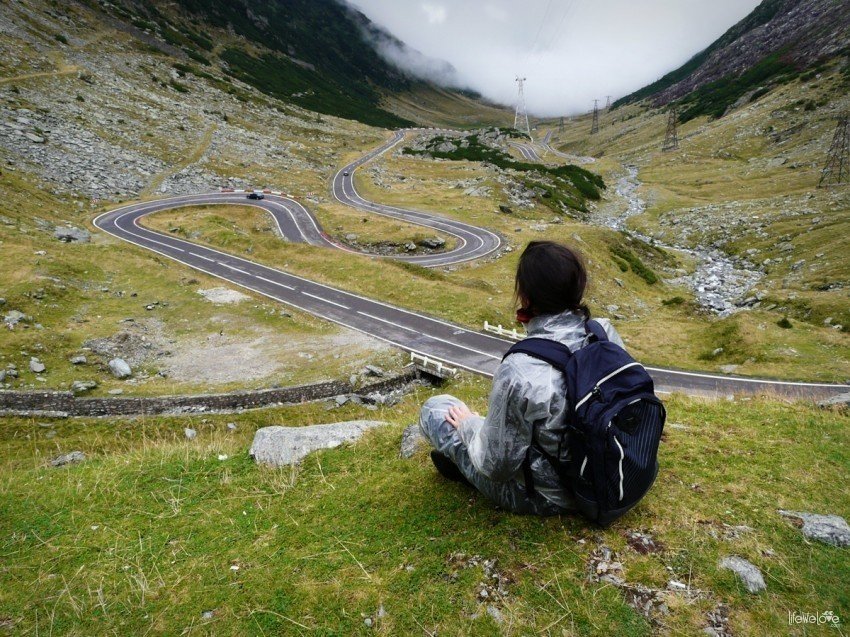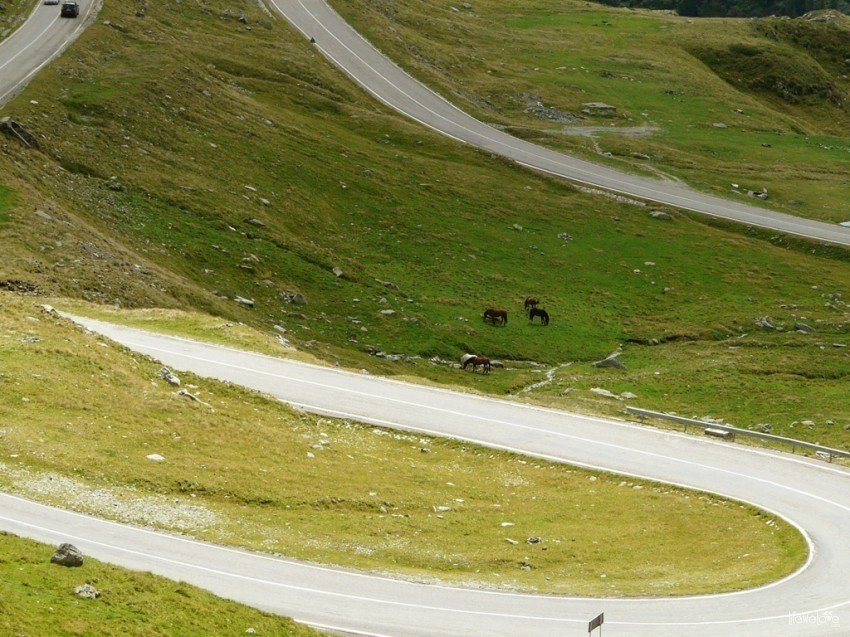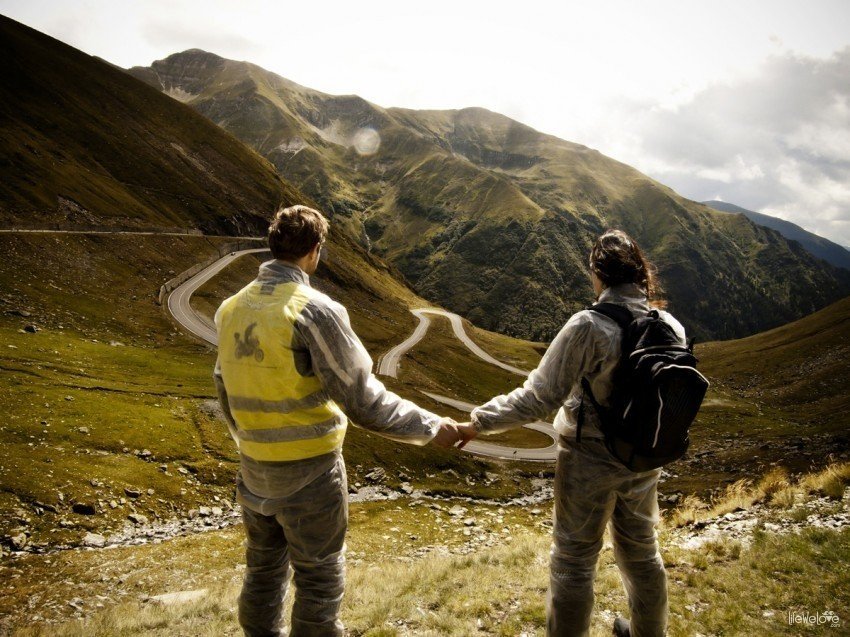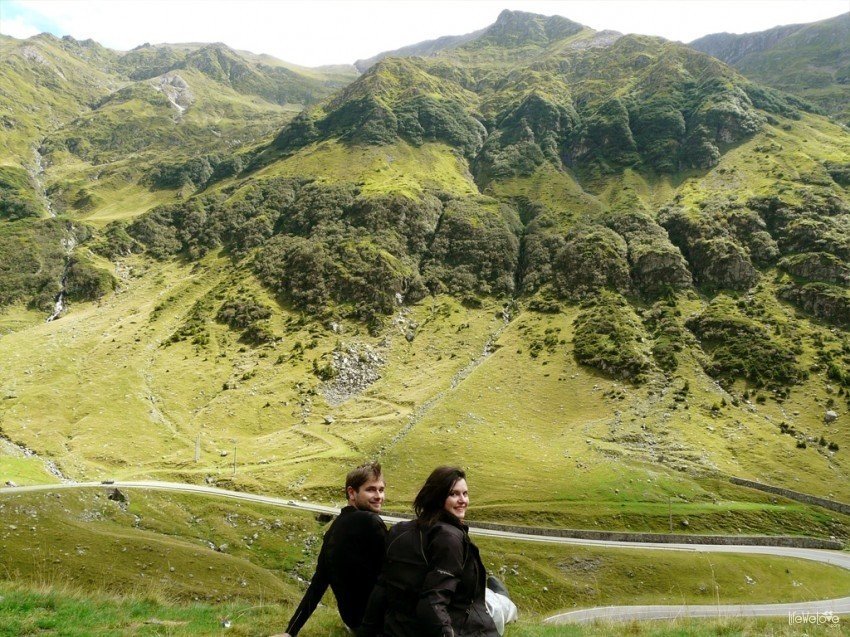 See information about the Transfagarasan Road
And… we wouldn't have met József, pushing his bike, the one whom we wanted to help, but actually he helped us.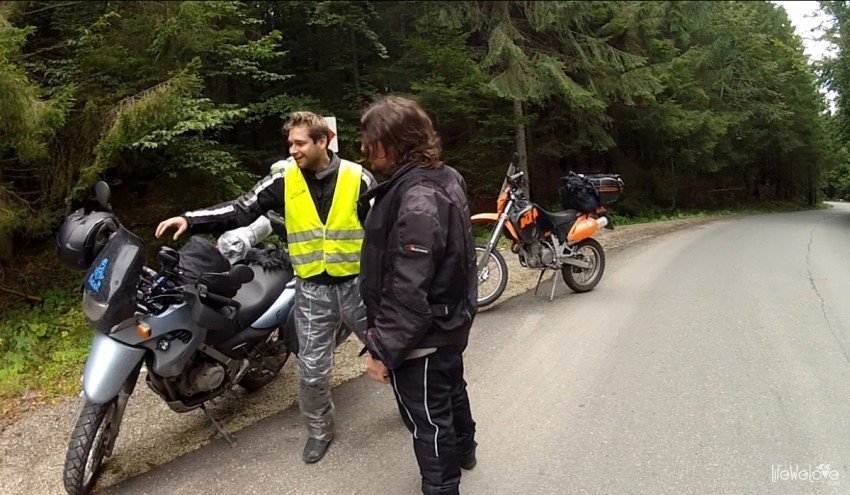 And his friends. We wouldn't have spent next two days with these awesome people. And for sure we wouldn't have got Novy Sad that fast (!) as with them. ;)
Oh, and in the Serbian town… we wouldn't have seen the peculiar statue, presenting a kind of a patron of this town – Rocky himself! Apparently, he is a symbol of the struggle of the locals with cataclysms that used to take place in this area a lot. His image is supposed to give people strength and courage. Where would you find such patron in Poland, we laugh. ;)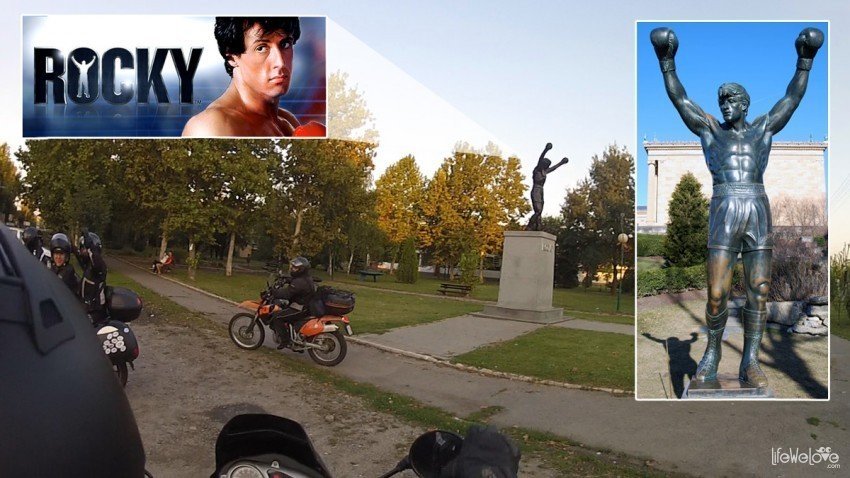 And then, most probably, we would never got to know Snezena, József's beloved and crashed at their place, tasted burek, and finally bought the new tires from his friend… which have been serving us since then!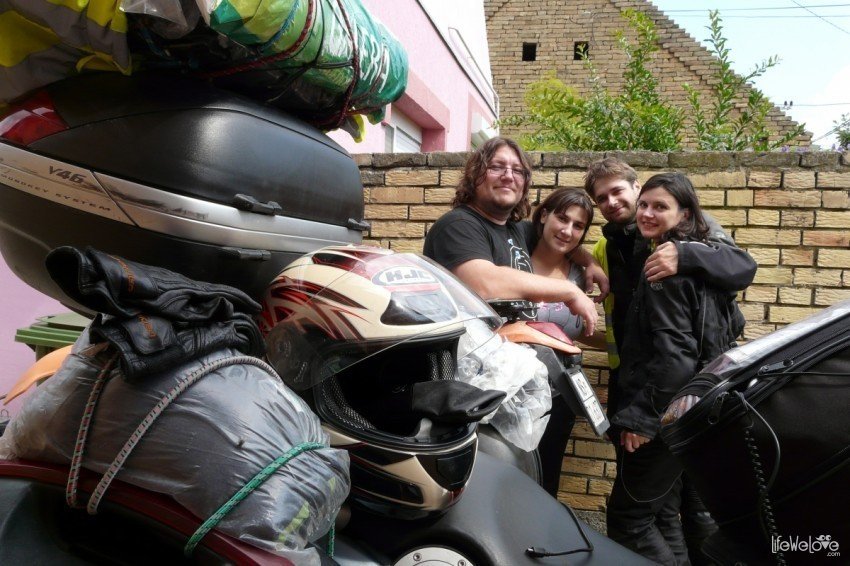 And such problems often generate the best adventures and acquaintances. They bring together people from different places around the world, who we can count on and whom we help with joy. Not to mention the support from our motorcycle family, which is always and everywhere. Joseph had a motorcycle breakdown, he was pushing it and every motorcyclist passing him, was asking whether everything was alright or how to help. He waved that everything was OK. He coped with everything, because his friends had been already looking for platform trailer somewhere in the nearest village. The man, who loaded his motorcycle didn't want to take any money and he arranged his own friend for the further transport, who had left all his staff and had come from somewhere in order to escort the vehicle. Then, the mechanic was found, who started repairing the vehicle immediately to allow Joseph to go with us to Novi Sad next day. And after that Joseph helped us. He helped a lot. He solved almost all our possible problems, including the lack of memory both on our digital and video camera. It was just a fluke that he was working for a producer of such things. He also hosted us, put us for the night, showed the town and told about the history.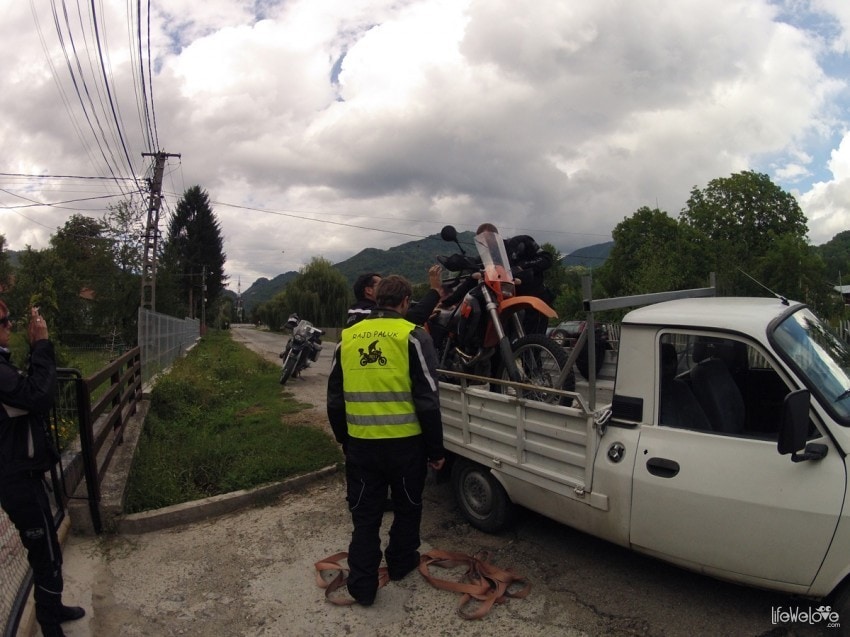 And Joseph's story was also our story, modern, present. Milosevic, Kosovo, bombs? What do we remember about that? It was said on TV that there was a danger, the war in Kosovo. But what, why, who with whom? As teenagers, we didn't dwell on these subjects, but instead we had to learn by heart all possible historic dates of medieval battles and the family connections of mad European rulers. And meanwhile, 15 years ago (1999), Novi Sad was bombed by NATO planes in response to Milosevic's military interference in Kosovo.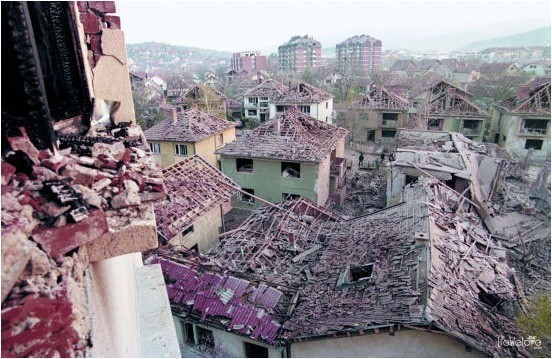 Of course, civilians were those, who suffered the most. Over 2 500 casualties, 5 000 seriously injured. Our friends from Serbia had been hiding themselves for 2 months at home. Their schools were fired. Till nowadays, they don't know what it was for. They didn't influence the politicians' decisions. Why did the Novi Sad residents and children (!) experienced such drama? These aspects were left unsaid in the media.
Considering all of that, no wonder that before our trip to Serbia, we had the view of guards armed with weapons on the border and hooligans throwing baseball bats on the street before our eyes. Yes, we were being fed with such stories describing Serbia as such dangerous country. Because of all that staff, we were really a bit afraid and we decided to travel through this country as fast as possible. In confrontation with the reality, we were laughing at those false imaginations with met Serbians. Once again, we became convinced that travels truly teach about the world and they can surprise you a lot, when obviousness turns out to be simply absurd.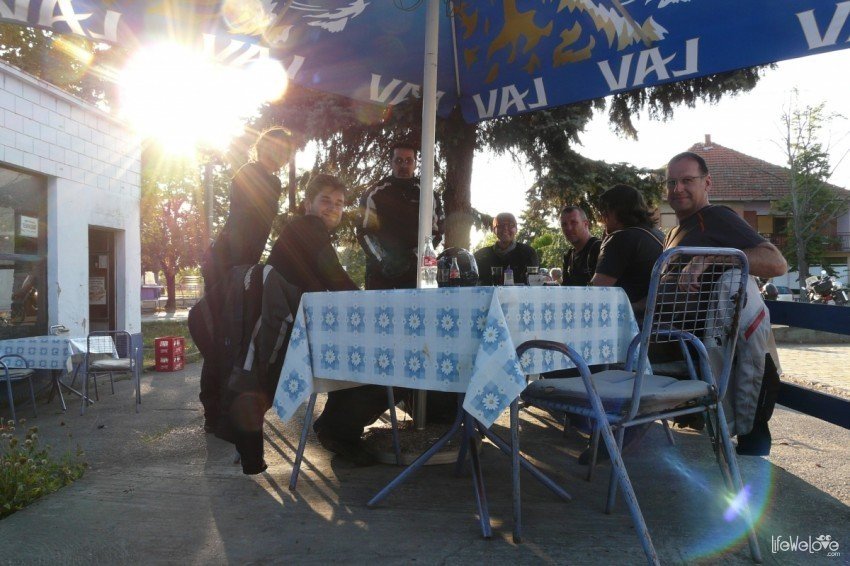 We liked Serbia and Serbians very much. Our friend from Poland, who was travelling all around the Balkans, stated that Pole and Serbian are like two good friends. "Serbians are so specific, but such a great nation" – he was saying – "at the beginning cautious as always, with reserve, but when the ice is broken and the drinks are ready, shared conversation and fun till the crack of dawn are guaranteed, as if old friends had met!". So, there is something true about it. I shared with Serbians my observations, when they were asking why Poles like Serbians so much. They have such feeling while meeting so many Polish tourists. In response to my friend's theory, they said 'yes' with a smile, because the conversation ended with joint evening beer and Serbian Rakia, that was served by the roadhouse proprietor, retired motorcyclist. :)
Serbian idyll on the Sunny Ranch
With great regret, we left new friends and we headed to Bosnia. We enjoyed the thought of meeting soon our friends from Bielsko-Biała , who were about to join us to travel together. The GPS navigation tangled a bit, but it couldn't carry us off better. Near the western border with Bosnia, at the foot of mountains, we visited the Sunkan Relia's ranch.
The meadow with ponies, hammocks, balloons by clear river, pebbly beach, the restaurant with home-made food, folk concerts in the evening, hens running on the mud floor, a walk alley, chapel, all these things surrounded by hills and corn fields. The prices similar to Polish health resorts. We didn't think long – we waited there for Marcin and Martyna, the enthusiast for horses, it was obvious that she would like it.
Riding across Serbia to Bosnia, it is worth staying there even just for a while – idyllic place. If you want to get to know how to get there, see it on the above map. We marked there all described places. This place is close to the Gucevo Mountain, and you can get there going through pleasant forest-meadow winding route.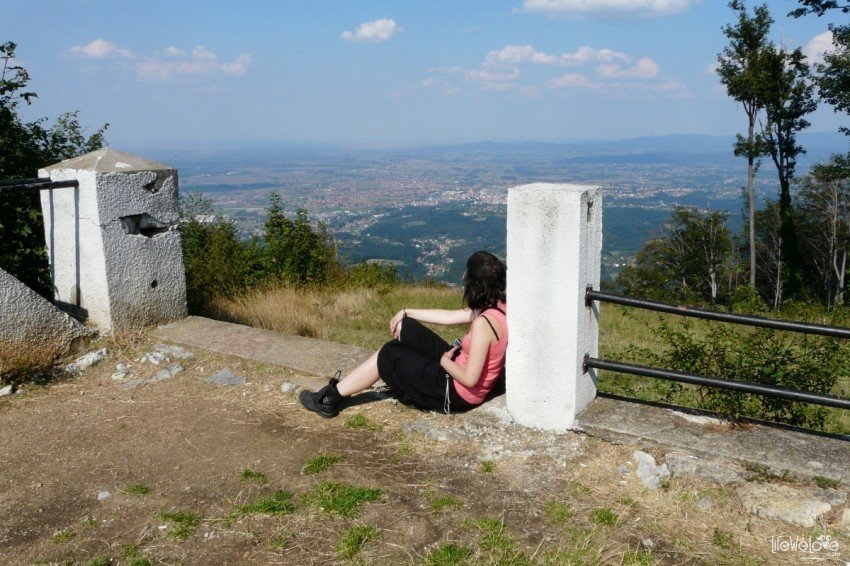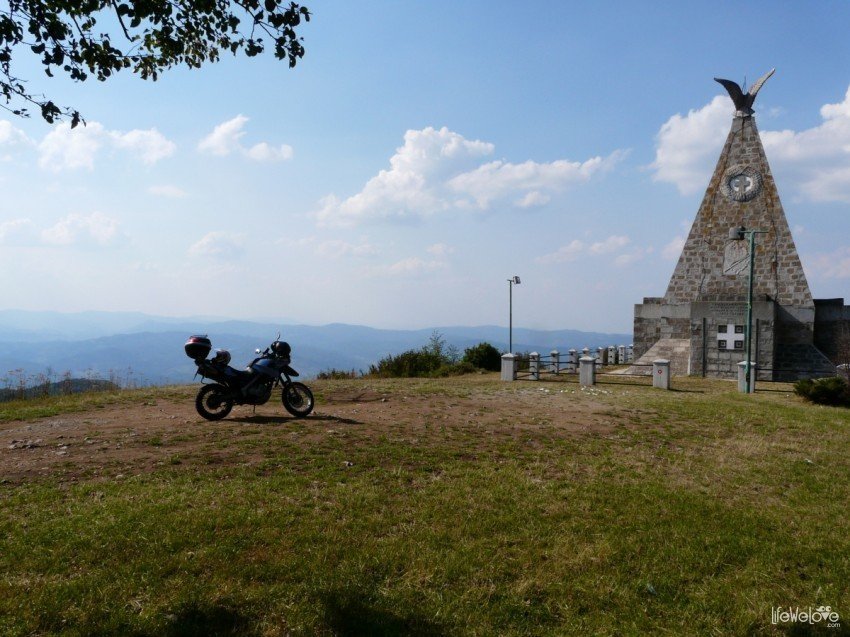 Bosnia: tunnels, gorges, mountains and bees
That time, we just passed through Bosnia (unfortunately). We didn't visit the famous Mostar, we didn't have an occasion to try burek, cevapcici, sarma or coffee with rahat delight. We hurried to Montenegro. We were going along the border, so along the mountains. Thanks to it, the route was winding, sylvan and sometimes very scenic. We rode through many tunnels and gorges. Bees were a bit of fate of that trip. Joki was stung for the second time during a ride. What a bad luck! Such small insect got behind the collar of motorcycling jacket and hurt two places on the back. Yep, it's one of the most original motorcycling dangers. I was really full of admiration for lack of panic, which could bring us to ruin if I was a victim. I implanted just to myself for the future: "when something bites you, you will stay alive but don't scream and don't jump on your motorcycle at the speed of 80 km/h".
So, there is still a great hunger for Bosnia left, we didn't get to know this country sufficiently. But we soon got a chance to listen about its beauty from the native inhabitant, very kind, young man, who opened pub with his fiancée in Montenegro, in which he rescued us from the night hunger trouble.
About further adventures and the greatest magnificence of the Balkan expedition, you will read in the further part of this report.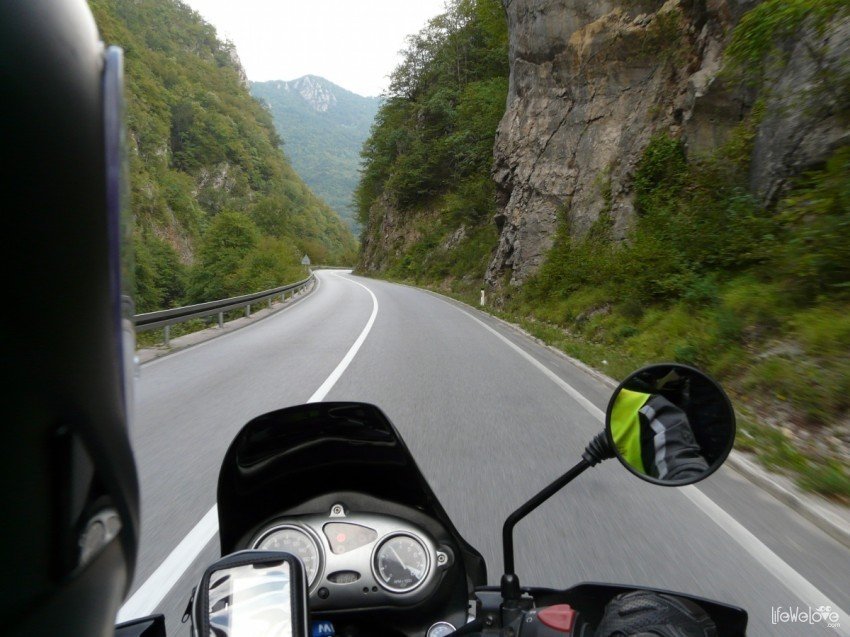 Are you also going to visit Balkans and have questions regarding Slovakia, Hungary, Romania or Serbia? Feel free to comment below, we will share our knowledge with you and try to give useful tips. Maybe you have already been there and know e.g. how to better cope with a tire problem when being in Romania? Where to look for help? We encourage to share such info, everyone will benefit from it.
See next part about our Balkan adventure, Montengero and Croatia.